vpnMentor is proudly unbiased; the information here is unaffected by the commissions we get when a purchase is made using some of our links. We take pride in the fact that, although Cyberghost, Zenmate and Private Internet Access are owned by our parent company, we nevertheless, examine all our products according to the same strict evaluation standards
HMA VPN
vs


IPVanish VPN


2021
After comparing these VPNs, we have a winner!
Which VPN is better?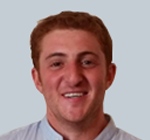 Daniel Krohn
Cybersecurity Researcher
IPVanish and HMA are two of the world's leading VPN heavyweights, and it's easy to see why they remain so popular amongst users. Both are available on almost every major platform including Windows, Mac and Android, and their staunch commitment to personal privacy means that a kill switch can be found in both packages. Although they're very closely matched on speed, experienced users will be delighted to know that IPVanish not only offers the same PPTP, L2TP and OpenVPN access as HMA, but also includes IPSec and IKEv2 protocols as part of its standard package. IPVanish is a very simple to use product and lacks the bells and whistles of HMA, which can be seen as a benefit or a drawback depending on the complexity of tasks that you plan on carrying out through your VPN.
Reviews


The Bottom Line
Winner

Visit website »
www.ipvanishvpn.com
See Plans & Pricing
Admittedly, it's difficult to separate these two phenomenal VPN providers, but when breaking down the benefits of each, we'd have to side with IPVanish by a nose. Although they're priced within just a few cents of each other, IPVanish will reward customers with access to a whopping 10 devices, rather than just the 2 from HMA. With anonymity and privacy at the top of every VPN user's agenda, the real advantage that IPVanish has over its esteemed rival is that they never keep logs, whereas HMA does monitor these from time to time.
Interestingly, if you compare IPVanish VPN with Kaspersky Safe Kids, which is our top ranked vpn, you'll see that IPVanish VPN can learn a lot from Kaspersky Safe Kids. Compare IPVanish VPN with Kaspersky Safe Kids