Astrill VPN Works in China, But Only If You Do This First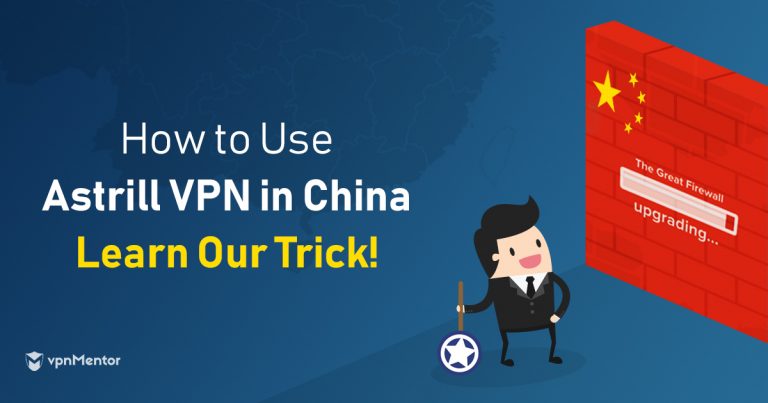 From social media to news sites to video streaming services, the list of banned websites and services in China would stretch out for kilometers. With search engines like Google blocked, too, even clearly harmless, basic information can be out of reach.
Worse, China also bans most VPNs, aggressively screening for them with deep packet inspection (DPI). Only a select few VPNs can sneak past this Great Firewall.
Fortunately, Astrill VPNhas what it takes – IF you use one crucial trick. Read on to learn how to set up and use Astrill VPN to gain access to the content you want while you're in China.
How to Make Astrill VPN Work in China – Quick Guide
Before traveling to China, navigate to the Astrill VPNwebsite, subscribe to the service, and download the app onto all your devices.
Follow the provider's instructions to install and set up the app.
Choose StealthVPN as your default protocol.
When you arrive in China, launch Astrill VPN before accessing the internet. That's it! You can now bypass censorship and geoblocks and keep your browsing anonymous.
Why Accessing Content in China Is So Hard
The Chinese government blocks access to any website that it deems dangerous or offensive, or that portrays an "un-Chinese" way of life. These terms are defined incredibly broadly, and the bans are enforced on residents and visitors alike.
Without a VPN in China, you won't be able to access news services, social media, messaging apps like WhatsApp, or any other sites that could be used to organize people or demonstrations.
International news outlets are regularly censored, along with Facebook, YouTube, Twitter, Gmail, and VoIP services. You can use our online tool to see if a specific website is currently blocked in China.
To enforce all these bans, Chinese authorities restrict access to technology that can be used to bypass censorship. It's impossible to purchase or install a VPN in the country – except for state-authorized VPNs, and those won't get you access to the content you want.
And since the agencies that enforce internet restrictions use DPI to block unapproved VPNs, most VPNs won't work in China even if you install them before traveling there. However, Astrill VPN has a few very special features that allow it to escape detection.
Why Astrill VPN Works in China
Seychelles-based Astrill VPN launched in 2009 with the stated goal of overcoming online censorship worldwide. With that end in mind, the VPN has been designed to support an especially wide range of tunneling protocols.
In addition to the gold standard OpenVPN, Astrill VPN hosts OpenWeb, StealthVPN, Cisco IPSec, IKEv2/IPSec, L2TP/IPSec, and SSTP. The reason this variety is so important is that in spite of its proven security, using OpenVPN in China would be a mistake.
OpenVPN's one flaw is that it's easily identifiable under DPI, and that means your unauthorized VPN use will be visible to the authorities. To bypass the Great Firewall, we recommend using StealthVPN, which is just as secure but much more difficult to detect.
Before you can choose StealthVPN, however, you need to get the Astrill VPN app for your device. Remember, you can't sign up for Astrill VPN or download the apps in China! Follow the Quick Guide above to make sure Astrill VPN works without difficulty.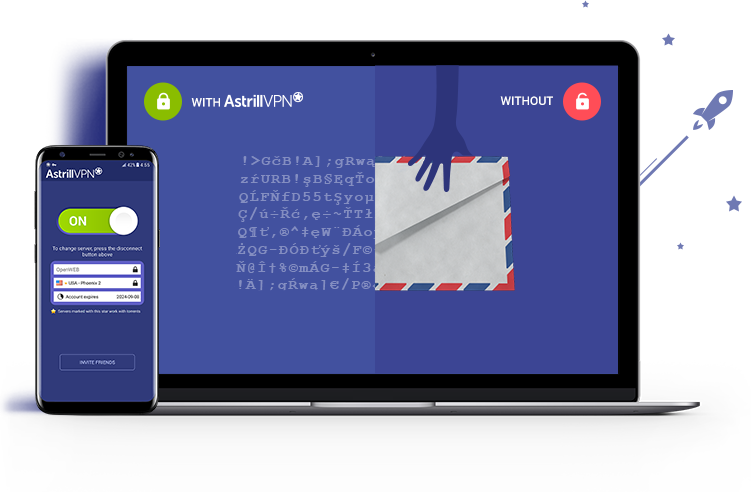 The availability of StealthVPN, together with a network built from the ground up to obfuscate traffic, is the key to Astrill VPN's success in China. The VPN also includes many other great features to help you create a secure and private connection.
Public wi-fi security – added protection when you use shared networks
Split tunneling (Smart mode) – allows you to access local Chinese sites without the VPN for improved speed, while keeping your international traffic safely hidden
Customizable kill switch – ensures that your data never leaks to the public internet if your VPN server connection drops
Strict no-logs policy – guarantees there will never be any record of your activity
300+ servers across over 60 countries – allows you to connect to regions all over the world to keep up with friends and family, bypass censorship, and access geo-restricted sites like Netflix.
Cross-platform capabilities – support for up to 5 simultaneous device connections across all major operating platforms
Fast connections – to minimize the speed loss caused by the StealthVPN encryption process
Summary
As long as you remember to install Astrill VPN and select the StealthVPN protocol before you enter China, you will find that it bypasses the Great Firewall with ease.
To make sure you get the best possible deal on your Astrill VPN subscription, make sure to visit our coupon codes page. And for more great VPN options to keep your online activity safe, check out our experts' complete report on the VPNS you can trust in China.