5 Best VPNs for Colombia – For Safety, Streaming & Speeds in 2020
Updated on 6th January 2020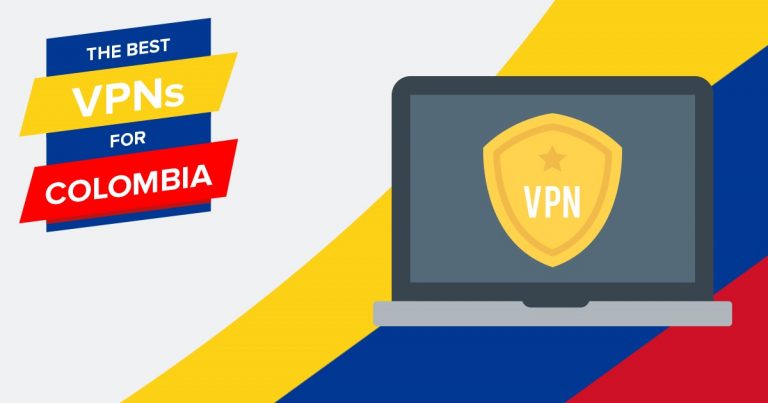 Planning a trip to Colombia? You want to be sure you'll be able to access the content you're interested in, and you want to know you can do that safely and securely.
Internet users in Colombia can expect a great deal of online freedom. However, under Colombian law, ISPs are required to supervise their users' activity.
The best way to keep your internet activity private, unrestricted, and unmonitored is to use a Virtual Private Network, or VPN.
VPN use is perfectly legal in Colombia, and it's a great way to bypass geoblocks and access restricted content. Not only that, but you'll know your connection is always private and secure whenever you go online.
The Best VPNs for Colombia: Quick Guide
What You Should Look For in a VPN for Colombia
Overall, Colombia is one of the more open countries when it comes to internet access and online privacy. Most blogging platforms and social networks are freely accessible, and website blocking is minimal – no content is routinely blocked under Colombian law besides child pornography, and some adult entertainment websites.
But despite the fact there's close to no government censorship in the country, self-censorship is common in Colombia. This is most frequently practiced by journalists, following reports of journalists becoming victims of threats, violence, and even fatalities, when reporting on topics such as drug trafficking and corruption.
When it comes to surveillance, under Colombian law, Internet Service Providers (ISPs) are required to supervise their users' activity. If any illegal activity is found, the government must be notified.
There are also harsh penalties for copyright violations in the country, with one user facing up to eight years in prison after he posted an academic article on the website Scribd.
Before you purchase a VPN for Colombia, you want to make sure it can offer you the following:
Servers: The larger a VPN's server network, the better. If you plan on using your VPN to access geo-restricted content in other countries, you need to make sure has severs in those countries (for instance, to access Netflix USA, you're going to need servers in the US).
If you're trying to access Colombian content from abroad, you're going to need a VPN that has servers in Colombia.
Fast speeds: A VPN's encryption process can slow down your connection significantly – you want to make sure to get a VPN that can provide speeds suitable for streaming.
Advanced security and privacy features: If you want to be sure you remain anonymous online and no one can keep tabs on your internet activity, look for a VPN that offers high-quality encryption, DNS leak protection, an automatic kill switch, and a no-logs policy.
Devices: Make sure your VPN has apps for all your devices. The best VPNs will allow you to connect multiple devices with a single account.
Customer service: These days, the best VPNs offer 24/7 live chat support. Don't settle for less.
Free trial and/or money-back guarantee: You don't want to be stuck paying for a VPN that isn't right for you. Make sure your VPN comes with a money-back guarantee, in case something goes wrong.
The 5 Best VPNs for Colombia: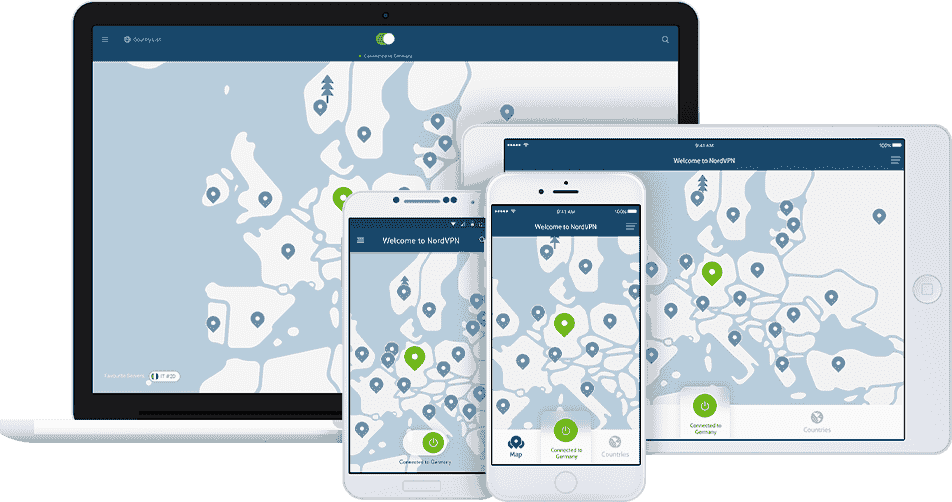 Consistently ranked as a top VPN by real users and reviewers, NordVPN justifies its reputation with an impressive list of advanced security features – in addition to standard security measures like 2048-bit encryption and a kill switch, NordVPN also offers double encryption.
The NordVPN network is impressive, with 4,000+ servers in over 60 countries. While it doesn't have a server in Colombia, it does have some servers in neighboring countries.
NordVPN offers a 30-day money-back guarantee, so you can try it out risk-free.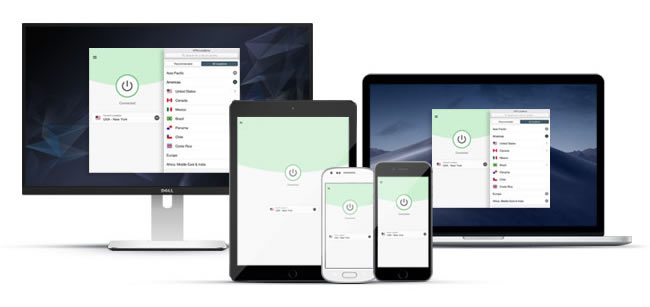 It's no surprise that users love ExpressVPN – as one of the fastest VPNs on the market, it's perfect for torrenting and streaming, and it has no trouble unblocking difficult-to-reach sites like US Netflix, Hulu and BBC iPlayer.
With 3000+ servers in 94 countries, including Colombia, ExpressVPN's tough encryption methods and support for all major devices and operating systems makes it one of the best choices you can make when looking to acquire a Colombian IP address.
ExpressVPN comes with a 30-day money-back guarantee with a no-questions asked policy.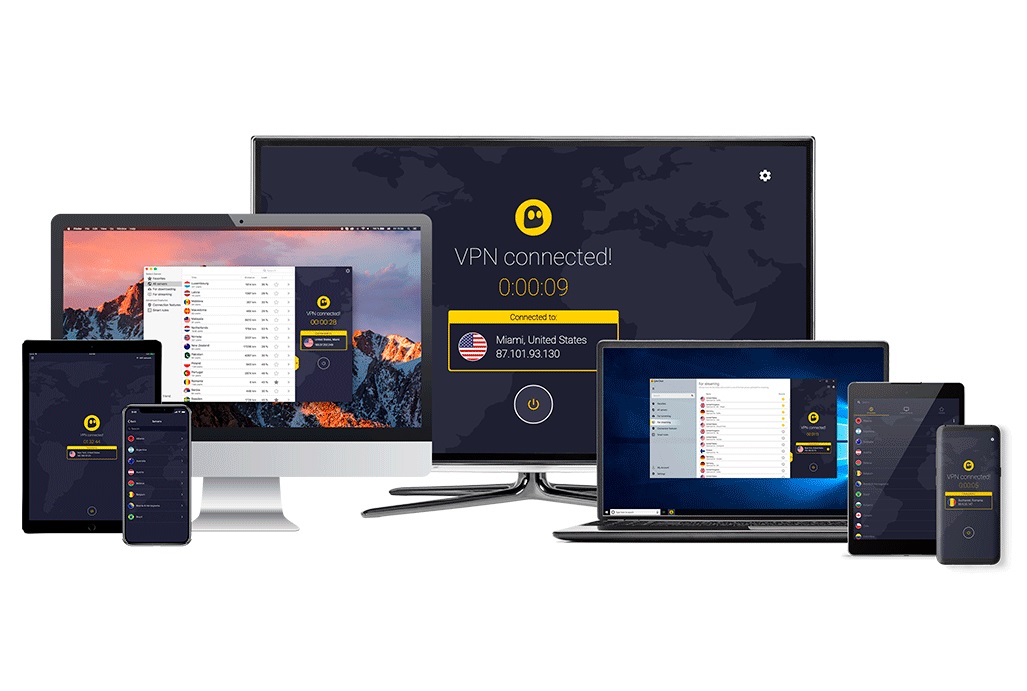 This VPN is known for its smartly-designed interface. With preconfigured profiles that allow you to connect to the best server instantly, it's a popular choice of users of all ages and technical abilities.
With a massive network of over 5,700 servers worldwide, including 4 in Colombia, CyberGhost can deliver fast local browsing.
It's a user favorite for security and privacy too, as CyberGhost does not keep any logs of Internet activity, keeping your activity completely anonymous.
There's a very generous 45-day money-back guarantee, so you can see for yourself if it's the right VPN for you.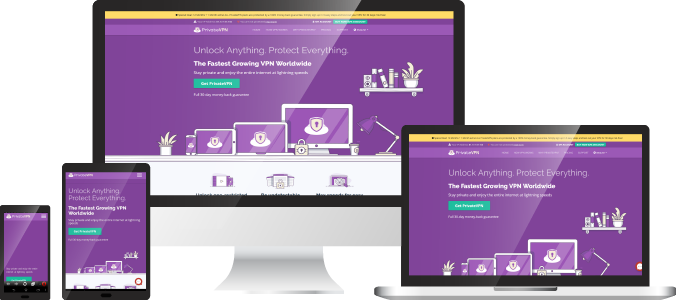 Great for beginners, PrivateVPN offers remote help to new users via TeamViewer. You'll find that PrivateVPN has the power to unblock many streaming sites like Netflix.
With 100+ servers in 57 countries, it has a notably smaller network than others in the top 5, but it does include 1 server in Colombia. It's also well-positioned to ensure secure and anonymous browsing, with military-grade 2048-bit encryption, the most secure encryption of its kind.
Find out why PrivateVPN is a favorite among users and reviewers, or try it out for yourself with the 30-day money-back guarantee.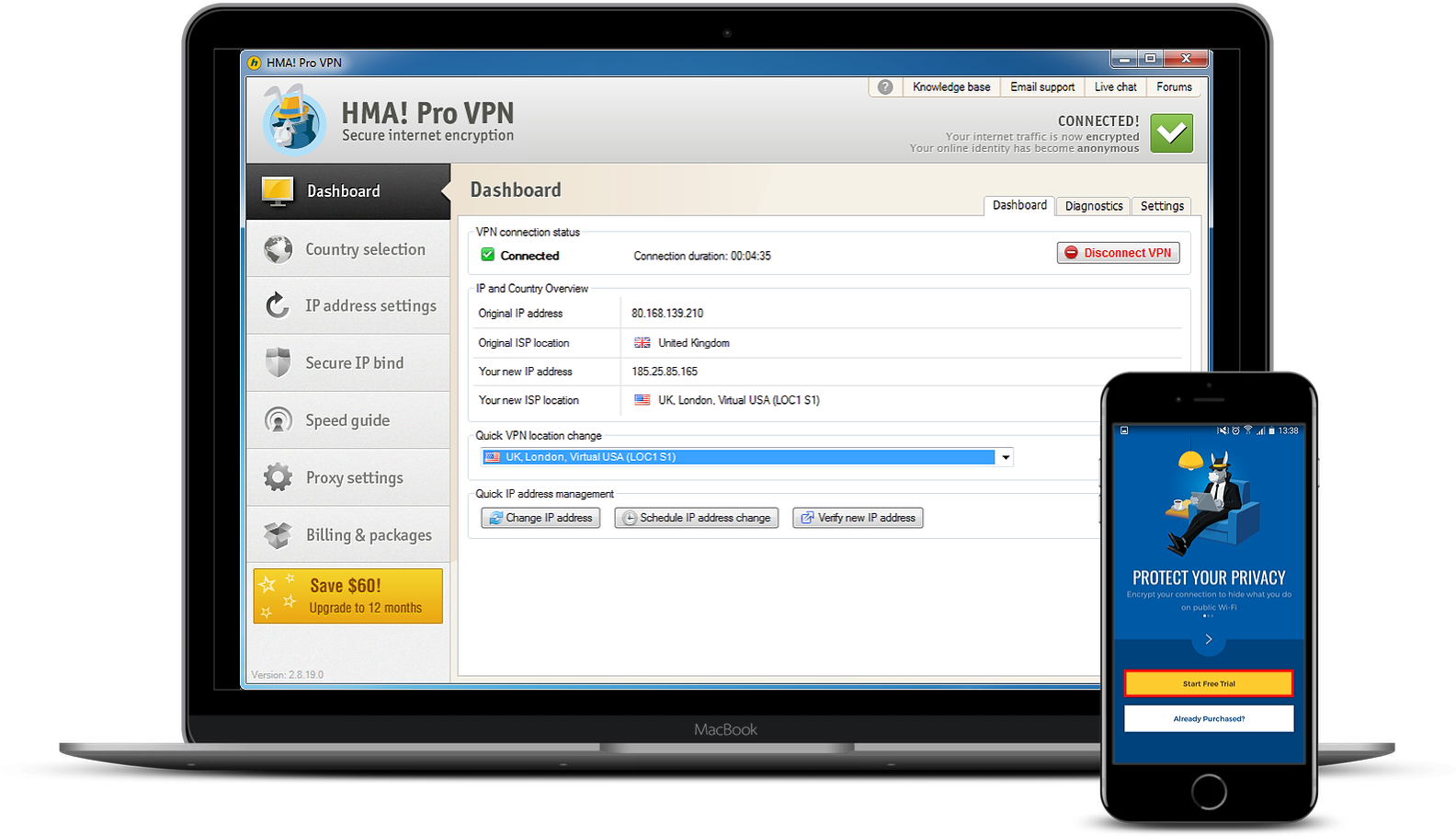 HMA has a vast server network with 890+ servers in 280+ locations, including 2 in Colombia, meaning that you can expect a fast, secure and reliable service – and its fans appreciate that.
HMA provides a minimalistic user experience, and what makes it truly unique is the pre-set connection modes built into the apps. You can switch between Instant Mode, which will connect you to the fastest available server; Location Mode, which gives you the control to choose your server; and Freedom Mode, which connects you to the nearest server in a country with free speech.
There's a 7-day free trial, so you can see for yourself – and even if you decide to subscribe to a paid plan, you get a 30-day money-back guarantee.
Summary
Choosing the right VPN for Colombia doesn't need to be complicated. Whether you're looking to stream your favorite shows or simply browse the internet anonymously, all our recommended VPNs will give you the access you want and the privacy you need.
Want to save some serious cash on your VPN plan? Check out our deals and coupon page.
You May Also Like: