How To Get a Slovakia IP Address from Anywhere in 2020 [+VIDEO]
Updated on 16th June 2020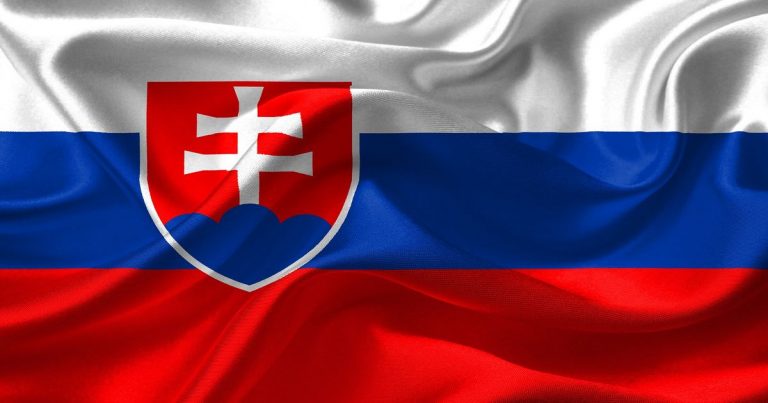 If you want to watch CETV or access your Slovakian bank accounts from outside the country, you will need a VPN to give you a Slovakia IP address.
With a Slovakian IP, you'll also get Google results in Slovak, or targeted regional content on Facebook. Those are huge advantages if you're researching Slovakian news or business opportunities.
IP addresses tell websites and services where you are. Geo-restricted sites choose the content you can and can't access based on this information. But it's easy to avoid these restrictions with a high-quality VPN and four simple steps.
Quick Guide: How to Get a Slovakian IP Address with a VPN
Choose a VPN. We recommend NordVPN for speed, security, and reliability.
Install the VPN and connect to a server in Slovakia.
Use this tool to check your new IP address.
Get a Slovakian IP Address NOW!
Table of Contents
How a VPN Can Get You a Slovakia IP Address
A VPN reroutes your traffic through a private server on a worldwide network. Premium VPNs have large networks with lots of locations to choose from and let you switch servers as often as you want. Just choose Slovakia from the server list to get a Slovakian IP address.
As quickly as that, websites you visit will think you're really in Slovakia and give you total access. Unfortunately, some news, financial, and streaming sites screen for VPN server IPs. Read on to find out how to choose a VPN that can beat these blocks.
A VPN Also Keeps You Safe & Lets You Stream Almost Anything
A VPN will let you use the internet like you're really in Bratislava, or any location in Slovakia. You can do research on Slovakian markets, brush up on your Slavic language skills, or unlock content that is restricted to Slovakian users.
Some free proxies and VPNs can also switch your IP address, but their connections are often slow, and most of them are easily blocked by VPN screens. They also use less secure encryption, putting your data at risk if you use public wi-fi or conduct financial transactions online.
Some free services also host suspicious ads or sell your private information to third parties. For the highest security, you should look for a VPN that promises not to log information about users.
A premium VPN secures your traffic with AES encryption to hide your online activity from your ISP, hackers, and advertisers. It will also sneak past tough geoblocks and VPN blockers to give you unlimited access to US Netflix, the BBC iPlayer, and any content you want in Slovakia.
What to Look For in a VPN
Servers in Slovakia: If you want a Slovakia IP address, you'll need at least one server in the country.
High speeds: VPNs with fast connections will let you stream video without frustrating lag and download large files with ease.
AES encryption: Advanced Encryption Standard (AES) is the best encryption type to protect your private information.
Large server network: A network with lots of locations worldwide will let you switch IP addresses as often as you need to, quickly and easily.
Advanced security features: Features like a kill switch and DNS leak protection will keep you anonymous when you browse, stream, or torrent.
The Best VPNs to Get a Slovakian IP Address
Overall Rating: 4.9 – Our Overall #1 VPN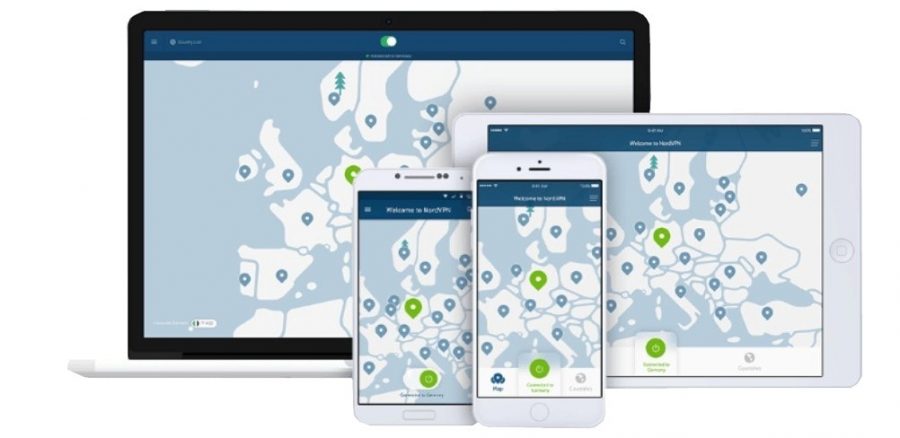 SPECIAL OFFER: GRAB YOUR 70% DISCOUNT to Get a Slovakian IP Address With NordVPN NOW!
With a huge worldwide network and 17 servers in Slovakia, NordVPN is our top choice for a Slovakian IP address. Its topnotch security features include a kill switch, Double VPN encryption, and DNS leak protection.
The unique Cybersec feature is ideal if you stream or work remotely. It blocks ads, malware, and annoying and potentially malicious pop-ups.
NordVPN has a reputation for high speeds and reliable unlocking capabilities. You can try it out and take advantage of the 30-day money-back guarantee.
Need more info? Here's our detailed expert review of NordVPN.
Overall Rating: 4.8 – Best Value VPN for Slovakia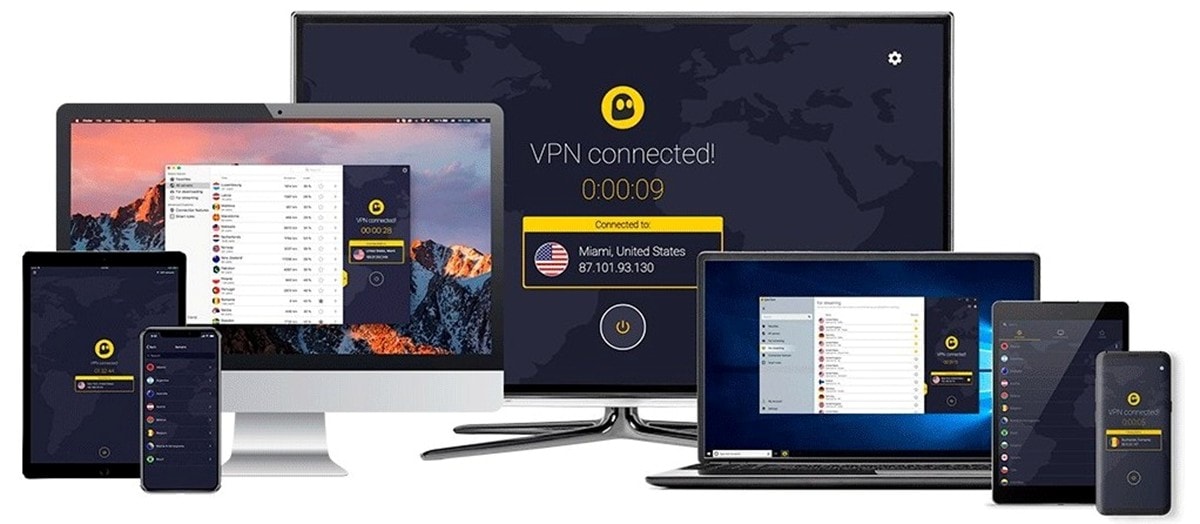 For Limited Time ONLY – Get 73% OFF CyberGhost Now
CyberGhost is one of our best-rated VPNs, with a reputation for speed and easily unlocking geo-restricted content. It offers hundreds of locations worldwide, including 10 servers in Slovakia.
Your data and activity will be hidden from prying eyes by AES encryption, advanced security features, and a secure privacy policy that promises to never log user information.
CyberGhost subscriptions are generously priced and a great value for your money. One contract covers up to seven separate devices at a time, and includes a 45-day money-back guarantee for new users.
Need More Info? Here's our detailed expert review of CyberGhost.
Overall Rating: 4.5 – Top Ten VPN for Speed, Value, and Security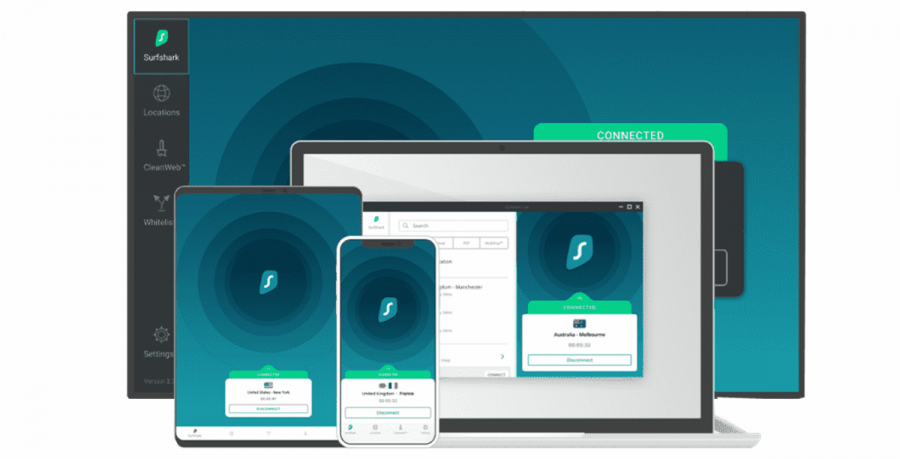 Surfshark is a relatively new, but impressive, entry into the VPN market. It has one server in Slovakia with multiple IP addresses to switch between. Surfshark servers are fast and, according to user reviews, easily get around geoblocks and censorship filters.
Surfshark adheres to a strict privacy policy and doesn't keep user logs. It uses military grade AES encryption, multiple tunneling protocols, and built-in security features like a kill switch.
A 30-day money-back guarantee covers all new subscriptions, and because Surfshark is eager to recruit customers, plans are attractively priced.
Need More Info? Here's our detailed expert review of Surfshark.
Further Reading
These Coupon Codes will Get You the Best Deal on Your VPN
What's a VPN and Do You Need One? The Ultimate Guide to VPNs
How to Unlock Blocked Sites with a VPN And Stream Anything