How to Get a Swiss IP Address from Anywhere in 2020 [+VIDEO]
Updated on 6th January 2020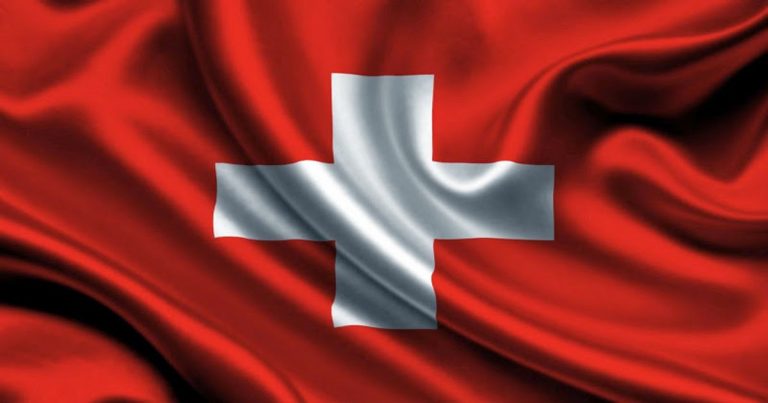 You may experience problems getting into your online bank accounts or staying up to date with news on SRF 1 and RTS if you're outside Switzerland. This happens as a result of geoblocking.
Some websites check your IP address to determine where you are. Many of them have restrictions in place to block people from accessing their content from anywhere other than Switzerland.
The way around these geoblocks is to get a Switzerland IP address. You can change your IP address easily using a virtual private network (VPN), and we'll show you how.
Quick Guide: How to Get a Switzerland IP Address with a VPN
Select a VPN with servers in Switzerland. ExpressVPN is our #1 choice.
Download the VPN software and install it onto your computer or other device.
Launch the software and connect to a server in Switzerland.
Check your new Swiss IP address here using our special tool.
Table of Contents
How a VPN Can Get You a Swiss IP Address
When you sign up for a VPN, you will have access to a network of secure servers around the world. If you want a Swiss IP address, you just need to connect to a VPN server in Switzerland.
Once a connection is established, all your internet traffic will be directed through the Swiss server before reaching its destination. This will trick websites in Switzerland into thinking that you are browsing from within the country.
Being able to hide your location is a great feature, but it's not the only benefit of using a VPN. Once you see how a top VPN expands your online world, you might never want to surf without one again.
A VPN Also Keeps You Safe & Lets You Stream Almost Anything
When you try to access your bank accounts or email using public wi-fi, you risk having your information fall into the hands of cybercriminals. A VPN encrypts your internet traffic, making it impossible for anyone else to read your private data.
If you run a business in Switzerland from outside the country, using a VPN will let your browse regional content to conduct market research and stay connected to your local offices.
You could use a free VPN or proxy to get a Swiss IP address, but free VPNs carry a lot of risks. Many of these proxies don't use strong encryption. That means any information you send could be intercepted by third parties.  
Free IP changers are also easily detected by VPN-screening software, so you could still be denied access to websites in Switzerland, even if you have a Swiss IP.
A quality VPN can easily unlock Swiss websites and popular streaming services. Services like US Netflix, the BBC iPlayer, and Hulu block most VPNs, but the best VPNs slip past their screens to give you unlimited access.
What to Look For in a VPN
Servers in Switzerland: You will need at least one to get a Swiss IP address.
Security Features: Make sure your VPN has AES encryption as well as privacy extras like DNS leak protection and a kill switch.
Unblocking Capabilities: A provider with a track record of getting past tough website geoblocks like those on Netflix and Hulu will have no trouble accessing Swiss websites.
High Speed: A VPN with good connection speeds will allow you to stream content easily, and upload or download files quickly.
No-logs Policy: Look for a VPN that doesn't keep a record of your internet activity, so your browsing can never be traced back to you.
The Best VPNs to Get a Swiss IP Address
Overall Rating: 4.9 – The Fastest VPN We Tested for Switzerland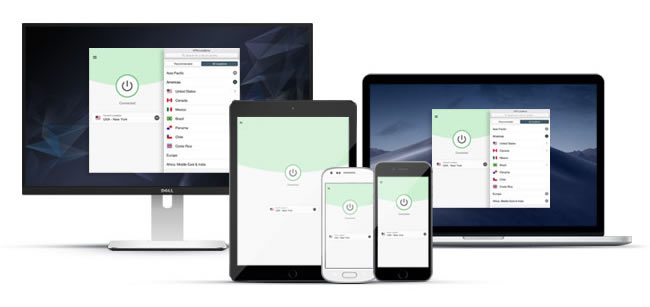 Don't Miss It: Get 49% off the #1 VPN & try it for 30 days risk-FREE
ExpressVPN does everything you'll need a VPN to do, all without slowing down your connection. Its military-grade encryption will protect your data, and a kill switch will stop all traffic to your device immediately if the server connection drops.
Users appreciate ExpressVPN for its lightning speed, which allows you to enjoy uninterrupted streaming. The apps even include a test that lets you find and connect to the fastest servers available.
With servers in Switzerland and over 2,000 worldwide, you'll be able access content in almost any region you want. ExpressVPN offers a 30-day money-back guarantee if you'd like to test what it has to offer.
Need more info? Here's our detailed expert review of ExpressVPN.
Overall Rating: 4.9 – Our Overall #1 VPN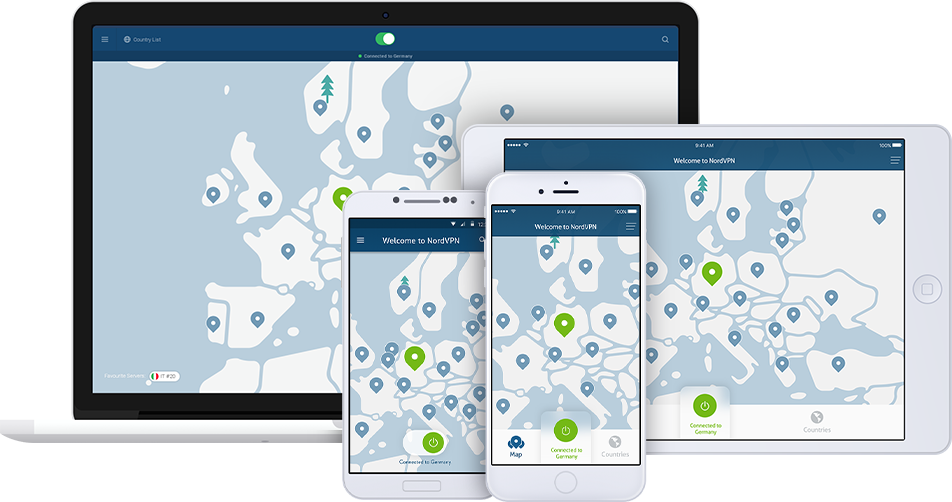 SPECIAL OFFER: GRAB YOUR 70% DISCOUNT to Get a Swiss IP Address With NordVPN NOW!
With 88 servers in Switzerland and over 5,000 worldwide, you'll have plenty of IP address options with NordVPN. It combines topnotch encryption technology and double VPN server hopping to offer you the best protection available from a personal VPN.
The service operates under a strict no-log policy, so your online activity can't be tracked. You can connect up to 6 devices at once on a single account, and the easy-to-use interface is ideal for VPN newbies.
A 30-day money-back guarantee is available if you'd like to try NordVPN for yourself, risk-free.
Need more info? Here's our detailed expert review of NordVPN.
Overall Rating: 4.8 – Best Value VPN/Best VPN for Mac/Intuitively Designed Interface for Instant Streaming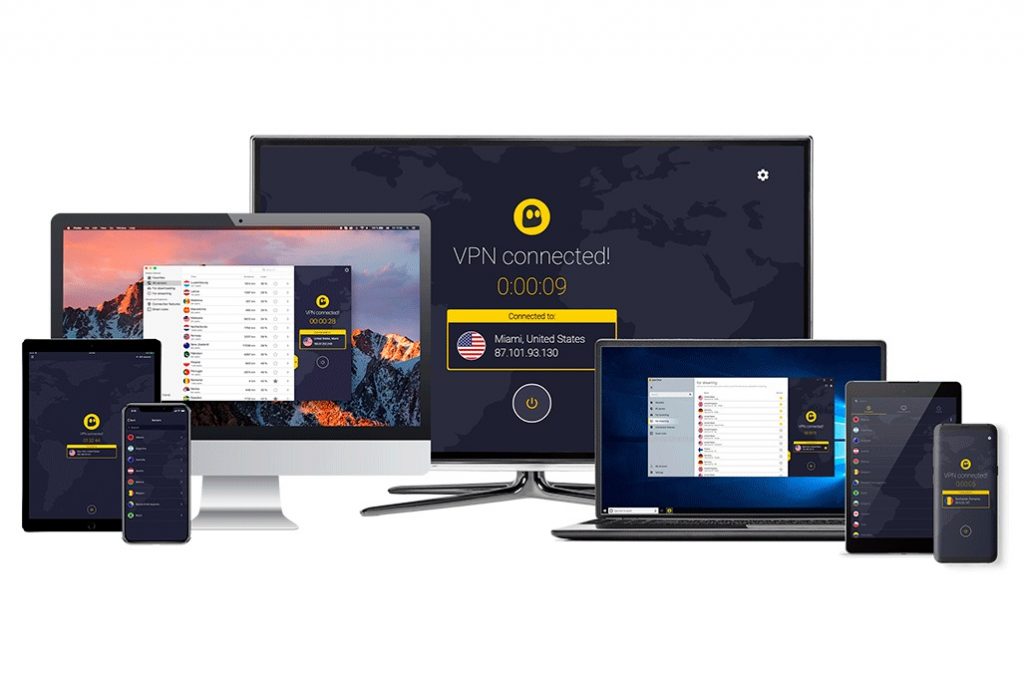 For Limited Time ONLY – Get 73% OFF CyberGhost Now
CyberGhost has a huge network of over 5,700 servers, including 76 in Switzerland. It offers users the strongest encryption available and is engineered to communicate with almost any device. Users loves the intuitive apps, which make accessing VPN servers simple and secure.
You can enjoy high speeds and unlimited bandwidth to stream content, and you can connect as many as 7 devices at the same time. CyberGhost also provides round-the-clock customer support.
You can try CyberGhost free for 24 hours, and if you like what you experience, you can subscribe with  a 45-day money-back guarantee.
Need More Info? Here's our detailed expert review of CyberGhost.
Overall Rating: 4.5 – Top Ten VPN for Speed, Value, and Security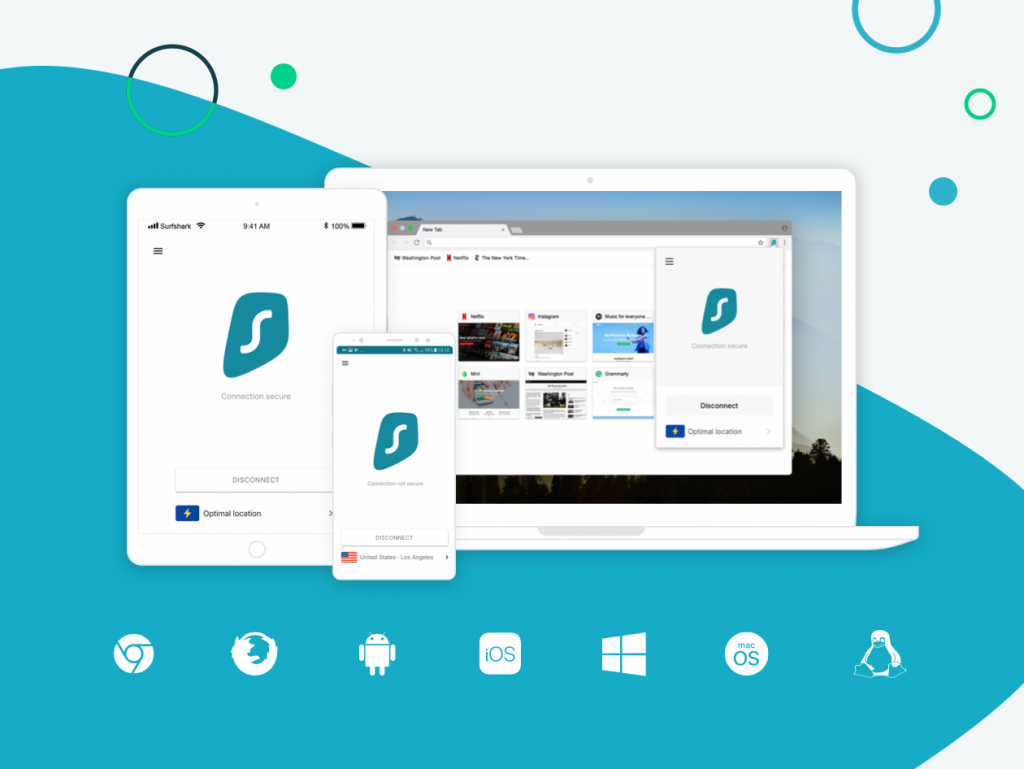 Surfshark VPN has 50+ server locations, with options in Zurich to get an IP in Switzerland. A relatively new provider in the VPN market, Surfshark has already made a name for itself as a reliable and secure VPN.
It guarantees user security with a number of features, including private DNS on all server locations and a multihop double VPN chain. By encrypting your data across multiple servers, double VPN protocols provide total anonymity.
Users appreciate Surfshark's ability to consistently get past US Netflix geoblocks. Impressive connection speeds allow you to stream buffer free.
Surfshark offers a 30-day money-back guarantee when you subscribe, so you can give it a try with no risk.
Need More Info? Here's our detailed expert review of Surfshark.
Further Reading
Would you like to save some money on your VPN? Have a look on our deals page for some special offers.
If you're thinking of taking a trip this year, we'll tell you how you can save money on flights with a VPN.
Ever wondered what Google really knows about you? We reveal some of the information Google collects from its users.