How to Unblock and Stream Amazon Prime from Anywhere in 2020
Updated on 27th January 2020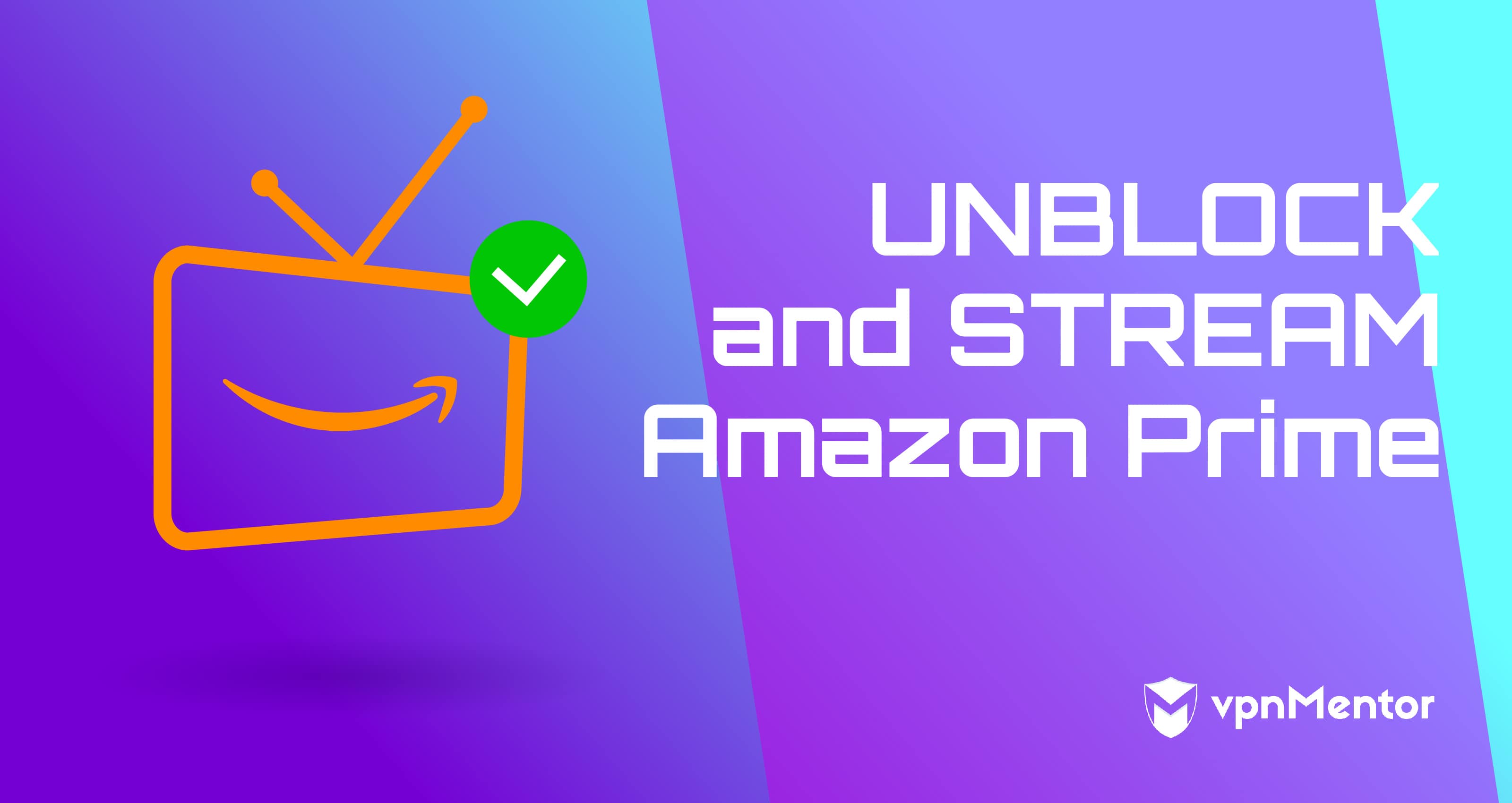 Amazon Prime Video is one of the most exciting streaming services in the world. It's also one of the biggest – available in over 200 territories and countries, it's now completely separate from Amazon's retail site in most regions.
There is one problem. In many locations, Prime Video restricts access to its TV shows and movies. Some of its most popular content is only available in the USA, UK, and a small number of other countries. If you're not in the right region, you are missing out on amazing dramas, comedies, and horror shows, movies, and cult classics.
We have good news. You still can access all of Prime Video, from anywhere in the world. All you need is a powerful VPN.
We'll quickly show you how to use a VPN to unblock and stream videos from Amazon Prime and how to choose the best VPN for the job.
February 2020 update: Amazon Prime Video has introduced new compatibility measures for traveling, so you no longer need to update your profile location to access content from different countries. If you're still having trouble getting past the geoblock, try connecting to different servers. 
Quick Guide: How to Unblock Amazon Prime Video Using a VPN
Choose a VPN with servers in the US or UK. We recommend ExpressVPN for Amazon Prime.
Download and install your VPN.
Connect to a server in the country you're trying to access.
Log on to Prime and start streaming!
Start Streaming Prime with ExpressVPN!
Why You Need a VPN to Unblock Amazon
Amazon Prime blocks access to many of its best TV shows and movies outside of the USA and the UK using 'geo-restrictions'. Sometimes, this is for legal reasons or due to copyright laws. Often, a show or movie is blocked because of censorship in a country, if it's deemed risky or offensive by the government. Whatever the reason, if you're outside of the USA or the UK, your options will be more limited.

One of the many benefits of using a VPN is that you can change your IP address. A VPN hides your actual location and makes it appear as if you are almost anywhere in the world.
Changing your location to appear in a country where Amazon Prime is fully available – such as the UK or USA – gives you full access to geo-restricted channels and content. VPNs also use military-grade encryption to secure your connection. Your online activities are hidden and protected, while you remain anonymous and safe online.
Not all VPNs are able to bypass the geo-restrictions put in place by the streaming giants. You need to choose your VPN carefully and pick one that is able to bypass geo-restrictions and remain undetected.
To help you choose, below are our top five VPNs for unblocking UK and USA geo-restricted content. First, we'll quickly guide you through the installation of a VPN and show you just how simple it is.
How to Unblock Amazon Prime
1. Choose a VPN with a big selection of international servers. 
Look for a VPN that is fast, specializes in bypassing geo-restrictions, and has lots of USA and UK servers. We recommend ExpressVPN.
2. Download and install your VPN. Connect to a server where Amazon Prime Video is available.
The USA and UK are two top choices. Other countries with large libraries include Australia, Brazil, Canada, France, Germany, India, Italy, Japan, Mexico, the Netherlands, and Spain. Remember that the content you can access may still differ in each location.
In the example below, we are connected to a server in the USA.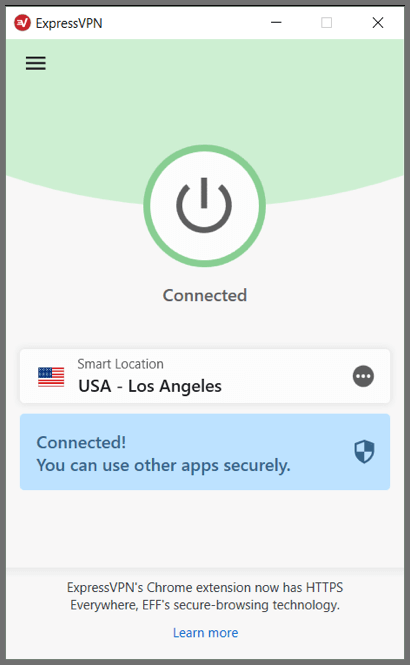 3. Sign up for Amazon Prime and start streaming your favorite shows!
Now that you know how to use a VPN to unblock Amazon Prime, as well as the many other benefits, we'll show you the best VPNs to choose from.
The Top 5 VPNs for Amazon Prime Video: A Quick Glance
Here's a brief look at the 5 best VPN providers, all tested for Amazon Prime, and what sets them apart from the competition.
ExpressVPN
The fastest VPN on the market, without sacrificing security and privacy. ExpressVPN offers unmatched speeds, a consistent connection, and lots of customizable features.
NordVPN
Our Best VPN Overall for 2020, NordVPN gets past the toughest geo-restrictions. It combines a simple interface and topnotch security with outstanding customer support.
CyberGhost
Great value, an easy interface, and strict privacy policy make this VPN a great choice for beginners and experienced users alike.
Surfshark
Surfshark specializes in defeating geo-restrictions on major platforms, combined with lightning speeds, robust security, and affordable plans.
PrivateVPN
PrivateVPN markets itself as the best VPN for beginners. It successfully delivers security, speed, and competitive pricing alongside great customer support.
If you'd like to know more about each of these VPNs and how they can help you unblock Amazon, read our special guide to the best VPNs for Amazon Prime. 
Can You Use a Free VPN for Amazon Prime?
The short answer to this question is:you can try, but we don't recommend it. While many free VPNs claim to unblock Amazon, most of them fail, for many reasons. There are also many dangers to using a free VPN, unrelated to bypassing geo-restrictions. We'll explain both issues briefly.
Free VPNs are unable to invest in large numbers of servers or tools that make premium VPNs untraceable to Amazon. As a result, Amazon Prime will often block you if you use a free VPN. Even if you do find a free VPN that can bypass the most powerful geo-restrictions in the world, you will face many more issues.
Free VPNs slow down your internet connection and limit your data so much, streaming becomes impossible. Worse, many actually track your online activity, sell your data, don't protect you from malware, and bombard you with ads. Everything a VPN is supposed to stop! They do all this to generate income, instead of offering a quality service for a small price.
Instead of taking a risk with a free VPN, ensure a much safer and more enjoyable experience by signing up to a good value, premium VPN. They offer a host of amazing benefits, keep you protected, and will definitely give you access to Amazon Prime – all for the price of a coffee.
If you're still not sure, try one out for free with a risk-free, 30-day money-back guarantee and see for yourself.
Summary
A VPN is the absolute best tool to access Amazon Prime and enjoy some of the most exciting TV and movies in the world today, from anywhere. It will give you super fast, crystal clear streaming without compromising your privacy or security.
Aside from getting around geo-restrictions, the best VPNs offer a wide range of benefits that will transform your internet experience. If you're still not sure, see for yourself and try ExpressVPN risk-free for up to 30 days.
Further Reading
Still deciding which VPN to choose? Check out the best VPN deals on offer.
How about Netflix? We've picked the only VPNs that STILL work on the platform. 
If you're streaming on more than one device, you'll need a VPN that can protect them all. Take a look at the best.