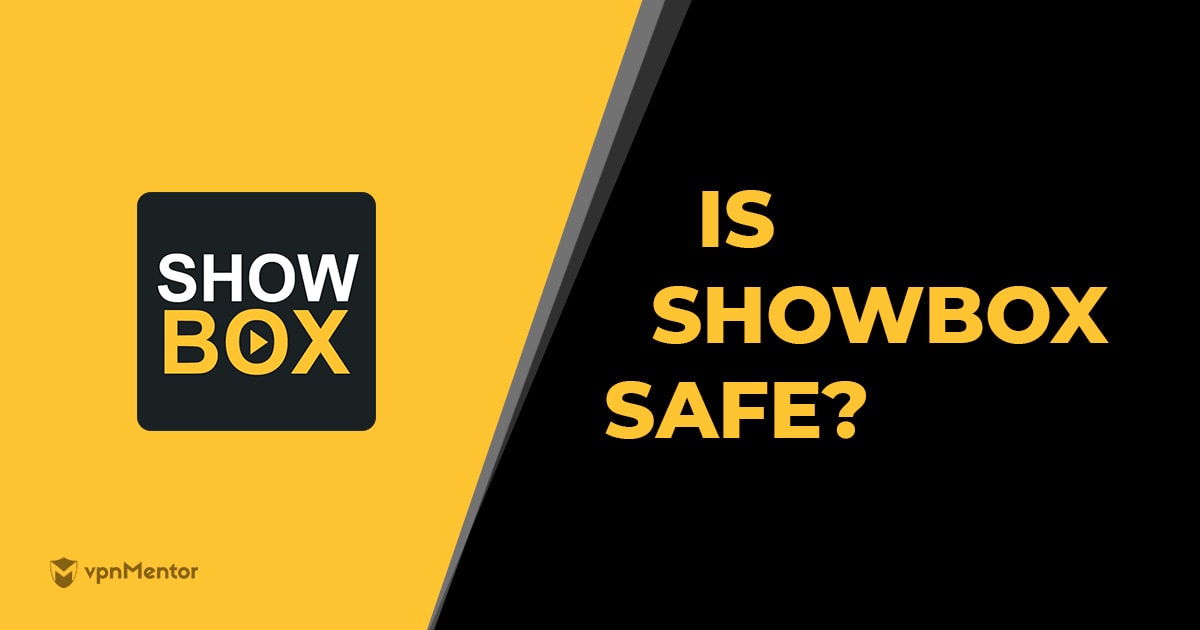 Is Showbox Safe? It Is, But Only If You Do This
If you're a Showbox user, you know why it's one of the most popular streaming applications. For one thing, it's completely free, with no pop-ups or ads. That really separates Showbox from its far more annoying competitors.
You can stream your favorite movies and TV shows online or download them to watch later, and the service constantly adds new content. So it's certainly fun to use, but is it safe? What are the risks and blocks, and how can you get around them?
It's important to keep in mind that a majority of Showbox's content is streamed through torrents. Streaming torrented films and television shows without a license is technically illegal, so some countries attempt to censor the service by putting geo-restrictions on Showbox's servers.
There have also been reports of malicious actors who offer a cloned version of the Showbox application, which may have malware or other viruses installed.
The easiest way to get around these issues and to stay safe while watching Showbox is to use a VPN. VPNs mask your IP address, letting you bypass geo-restrictions and view the content you want no matter where you're located.
VPNs also offer powerful encryption, which stops internet service providers (ISPs) and third parties from spying on your browsing history. Many VPNs provide virus and malware protection, which can prevent damage to your device if you accidentally visit a cloned Showbox website.
With a VPN, you can watch Showbox knowing that your device is secure and your online activity is private. Read on to find out about the best ways to stay safe while watching Showbox.
Is Showbox Legal?
Showbox, which is considered to have mostly pirated content, is illegal in most Western countries with strict intellectual property and copyright laws.
However, there is a gray area for users. In many cases, streaming pirated content online is considered legal, even if the website in question does not own the pertinent copyright or licensing. What is almost universally considered illegal is downloading pirated content to your own device.
There is also a risk that Hollywood studios or TV producers in litigation against websites offering Showbox could actually sue end users. Some of these websites now warn users that their IP addresses and browsing history could be made available to interested parties through their ISP.
You can insulate yourself from these risks by using a VPN. VPNs prevent ISPs from being able to view your online activity or personal data and passing it on to third parties such as studios, producers, and law firms.
VPNs also allow you to bypass the geo-restrictions that some countries use to block Showbox, allowing you to get through to the service's servers and the content you want to watch.
Can Showbox Harm My Computer?
You can download the Showbox application to your PC, iOS, or Android device.
There have been reports of cloned versions of Showbox being infected with malware and viruses. If you download a cloned version of Showbox without effective antivirus software, then you could damage your device.
We recommend using a VPN that offers virus protection and a malware blocker. CyberGhost is one of the VPNs that we recommend for this feature.
A VPN Can Keep You Safe While Using Showbox
There are two major risks when you use Showbox—exposure of your browsing history to your ISP or third parties, and infection from viruses or malware.
Using a VPN protects you from both these risks, and gives you peace of mind. VPNs offer strong encryption, which keeps both third parties and hackers at bay. They also offer antivirus features, so that even if you visit a cloned Showbox website by mistake, you'll be alerted and redirected back to safety.
The Top 4 VPNs for Showbox
ExpressVPN has 160 locations in 94 countries. The service's unlimited bandwidth makes it a great option for streaming movies.
The powerful 256-bit AES encryption, coupled with the DNS/IPv6 leak protection and split tunneling, makes this VPN one of the most secure options available.
ExpressVPN offers a 30-day, money-back guarantee. Read reviews from ExpressVPN users and see what they're saying about the service.
HMA! has over 940 servers located around the world, which makes it easy to access the content that you want to see.
This VPN offers support for iOS, Android, Mac, Windows, and Linux, and allows you to protect up to 5 devices at once.
HMA! provides a 30-day money-back guarantee to all of its users. Here's what HMA users have to say about the VPN.
IPVanish offers you access to more than 1,300 servers around the world. The platform's unlimited bandwidth makes it one of the fastest you can buy.
You also receive unlimited server switching, making it easy to watch the content you want no matter where it's from, and unlimited P2P traffic for torrenting.
IPVanish offers a 7-day, money-back guarantee. Check out what users think about the service.
CyberGhost has more than 6,000 servers in 90+ countries.
It features an automatic kill switch, military-grade encryption, and unlimited bandwidth.
You can use CyberGhost on as many as 7 devices at once.
This VPN offers a 45-day, money-back guarantee. Learn what CyberGhost users are saying about the product.
Conclusion
Using a VPN is the best way to stay safe and keep your online activity private while watching Showbox.
Without a VPN, you could be vulnerable to ISPs, third parties, and even hackers learning your personal data and browsing history. Or, you could be blocked from watching Showbox altogether due to geo-restrictions.
VPNs allow you to bypass these content blocks while maintaining your online anonymity.
Not sure which VPN to choose? We recommend trying out ExpressVPN.
Further Reading
Looking to save money with your next VPN subscription? Check out our VPN Deals and Coupons page for exclusive offers.
Want to learn more about how VPNs work and why you should be using one? Visit our Complete VPN Guide to learn everything you need to know.
Trying to find other free streaming services like Showbox? Here's a list of our favorite free streaming services online. No more paying for subscriptions!