NordVPN Works in China, But Only If You Do This First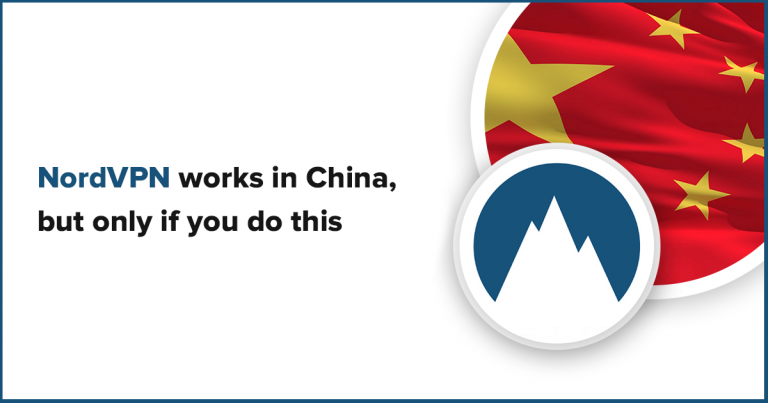 The Great Firewall of China is aptly named after the strict online censorship in the country. It doesn't just block websites and online apps but also the use of VPNs.
There are very few VPNs that can unblock the censored content in China.
If you're planning to visit China, you should know that you won't be able to access Facebook, Twitter, YouTube, and several other sites during your stay there. One way to access these sites is through a VPN. But since not all VPNs work in China, finding the one that does can be difficult.
Since China has cracked down upon VPN companies, there are very few providers that are still able to work there, and NordVPN is among them.
But, it only works if you do one thing first. Read below to find out what it is.
How to get NordVPN to work in China
With NordVPN, you can visit all the websites you want from outside China.
However, keep in mind that you need to download and install the VPN BEFORE you land in China. Since VPN websites are blocked in China, you will not be able to download NordVPN from within China.
To use NordVPN in China, all you need to do is use the link here.
Just visit NordVPN, pay for the subscription, and download their app on the platform of your choice. Make sure you enable the Obfuscated servers, and you're good to go!
Once it is installed, you can go to China and use the VPN there. It's as simple as that.
NordVPN will let you stay connected to the outside world. And the best part is that NordVPN is really affordable.
It has 60 servers around China (including 11 servers in Japan and 14 in Hong Kong) that give the best speeds. There is also a 30-day money back guarantee and 24/7 customer support. They also have a website in simplified Chinese to make it easy for users.
With its military-grade encryption, NordVPN makes sure your details are completely safe and secure. Download and install NordVPN now to have a well-connected stay in China.
 Click here to get started with NordVPN