Pride and Prejudice Is on Netflix! Here's How to Watch It in 2020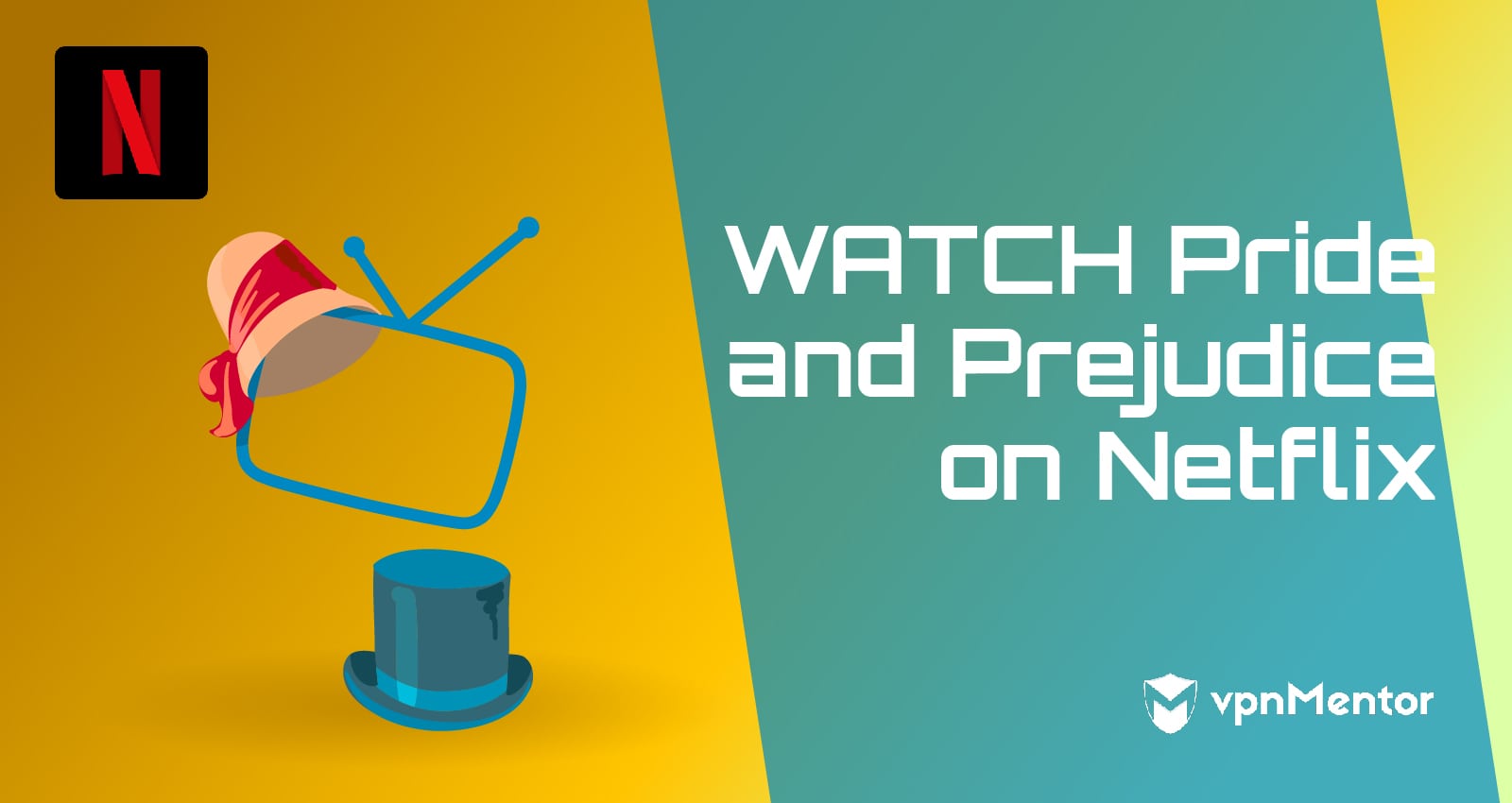 The all-time-favorite Pride and Prejudice is now available on Netflix. There's a catch though: you'll only be able to gaze at Mr. Darcy if you're in the UK or Japan.
Netflix has different catalogs of movies and shows depending on region, and it geoblocks content so that you can only access the catalog that's available where you are. 
If you're trying to stream Pride and Prejudice outside of the UK or Japan, you'll have no luck. Don't worry though, with the right VPN, you can unlock geoblocked content and binge Pride and Prejudice right through to the happy ending.
Read on to learn how to use a VPN to stream Pride and Prejudice on Netflix, and to get our recommendations for the best VPNs for the job.
Quick Guide: How to Watch Pride and Prejudice on Netflix
Choose a VPN—we recommend NordVPN for streaming Netflix.
Download and install your VPN software.
Connect to a server in the UK or Japan.
Head over to Netflix, sign in, and enjoy!
Watch Pride and Prejudice Now!
Why You Need a VPN to Watch Pride and Prejudice
Due to licensing and copyright issues, Netflix puts geo-restrictions on its content. Using your IP address, Netflix tracks exactly where you are. So once you're outside of the UK or Japan, you won't be able to watch Pride and Prejudice.
However, with a premium VPN, you can break through the geoblocks. You can even pause it in one country and pick up exactly where you left off somewhere else.
VPNs hide your IP address by encrypting your data and passing it through a virtual tunnel that masks your location. You can connect to a VPN server in Japan or the UK, fooling Netflix into thinking that's where you are.
Choosing the right VPN is crucial. For best streaming, you need a VPN that offers fast connection speeds, unlimited bandwidth, and an extensive global server network.
While you may need to pay for a VPN to enjoy these features, the benefits far outweigh the risks of a free VPN.
That's Not All a VPN Can Do
VPNs do much more than bypass geo-restrictions. Sure, you're getting access to your favorite shows, but you're also getting a new level of online security that is crucial in today's internet environment.
A high-quality VPN encrypts your internet traffic and keeps your online activity private. By masking your IP address and encrypting your data, a VPN prevents search engines, marketers, your internet service provider (ISP), and other prying eyes from being able to track what you do online.
Especially when connected to public wi-fi, you keep your sensitive information safe and beyond the reach of hackers.
Premium VPNs usually offer a no-logs policy, meaning no identifying information is retained. It's as if you were never there—simply log on, watch your show, and log off. It's as simple as that.
A VPN might also be able to save you money, if you use it wisely. For example, flight tickets often vary in price depending on where you are. If the provider sees your IP address is in the US, you may be shown higher prices than those for Brazil or India. You can shop around by connecting to servers in different countries and looking for a better deal.
3 Best VPNs for Watching Pride and Prejudice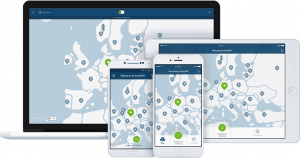 NordVPN is one of the best VPNs for getting past Netflix's anti-VPN technology. With over 5,400 servers in 60+ locations, including the UK and Japan, NordVPN offers an impressive network for its users.
This VPN uses strong, 256-bit encryption to keep your IP address completely hidden and your data inaccessible to anyone else on the internet. You'll also benefit from a no-logs policy, ad blocking, and extra malware protection with NordVPN's own CyberSec add-on.
No one wants to sit and wait for a movie to load, and with NordVPN, you won't have to. Lightning-fast speeds provide you with quick streaming and no buffering. Unlimited bandwidth means impressive viewing quality.
NordVPN offers 24/7 customer support, and the FAQ section gives advice on how to stream Netflix. You can connect up to 6 devices at once.
Try NordVPN for yourself with a 30-day, money-back guarantee or free trial. Save money by checking out our coupons page, and find out more by reading our review.
NordVPN can unblock:
Netflix, HBO, Hulu, Showtime, BBC iPlayer, Amazon Prime Video, and Sling TV.
Supports torrenting:
Yes, P2P specialty servers available.
NordVPN works on these devices:
Windows, macOS, Android, iOS, Android TV, Linux, Chrome, and Firefox. It's also compatible with routers.
Stream Pride and Prejudice with NordVPN!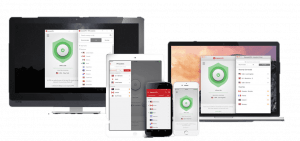 ExpressVPN offers superfast, reliable streaming speeds and much more with 3,000+ servers in 160+ locations, including Japan and the UK. Its impressive unblocking abilities mean you can easily bypass content geoblocks.
This VPN offers powerful security features, including military-grade encryption, DNS leak protection, and an automatic kill switch. Your IP address, browsing history, traffic destination, and metadata are secure with AES 256-bit encryption and a no-logs policy.
The handy split tunneling feature allows you to control which websites you visit through your VPN, and which you would rather visit unencrypted.
You can check out ExpressVPN for yourself with the free trial, or take advantage of the 30-day, money-back guarantee. Don't forget to read our full review and visit our coupons page to save on your subscription.
ExpressVPN can unblock:
Netflix, Hulu, HBO, Amazon Prime Video, Showtime, Sling TV, DAZN, and BBC iPlayer.
Supports torrenting:
Yes, all servers support P2P activity.
ExpressVPN works on these devices:
Windows, macOS, Android, iOS, Android TV, Linux, Chrome, and Firefox. It also offers an app for use with certain routers.
Stream Pride and Prejudice with ExpressVPN!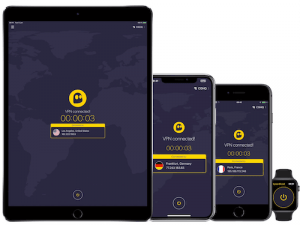 CyberGhost offers worldwide coverage, with 4,600 servers in 60 locations (including the UK and Japan), ensuring you can watch Pride and Prejudice anywhere.
You'll have a great streaming experience with optimized servers for different streaming platforms. Just select Netflix, and you'll be connected automatically to the fastest server. The data compression feature also helps deliver the fastest speeds possible.
Maximum-security encryption keeps your IP address hidden, and your data away from hackers. Additional security features include a zero-logging policy, a built-in ad blocker, and an optional NoSpy Server Package.
CyberGhost offers a 24-hour free trial and a 45-day, money-back guarantee, so you can try it out risk-free.
Save money on your CyberGhost subscription by using our exclusive discount. If you want to find out more about CyberGhost, read our review.
CyberGhost can unblock:
Netflix, BBC iPlayer, Sky Go, Hulu, Comedy Central, Eurosport, ESPN, and others, using a dedicated streaming profile with optimized servers.
Supports torrenting:
Yes; dedicated profile shows countries and number of users.
CyberGhost works on these devices:
Windows, macOS, Android, iOS, Amazon Fire Stick, Android TV, Linux, and Chrome.
Stream Pride and Prejudice with CyberGhost!
Summary and Further Reading
Pride and Prejudice is a must-see classic, and we understand why you don't want to miss it. To make sure you can watch it outside of the UK and Japan, you need a premium VPN.
Choose a VPN that can bypass geo-restrictions and has powerful security features that keep you safe online.
We recommend NordVPN as our #1 choice for smooth streaming and privacy.
Want to know which VPNs bypass Netflix's geoblocks and anti-VPN technology? Read our guide to the 5 Best VPNs That Still Work with Netflix.
If you're wondering which VPNs are best for no-logs policies, check out our guide to the 5 Best No-Log VPNs.