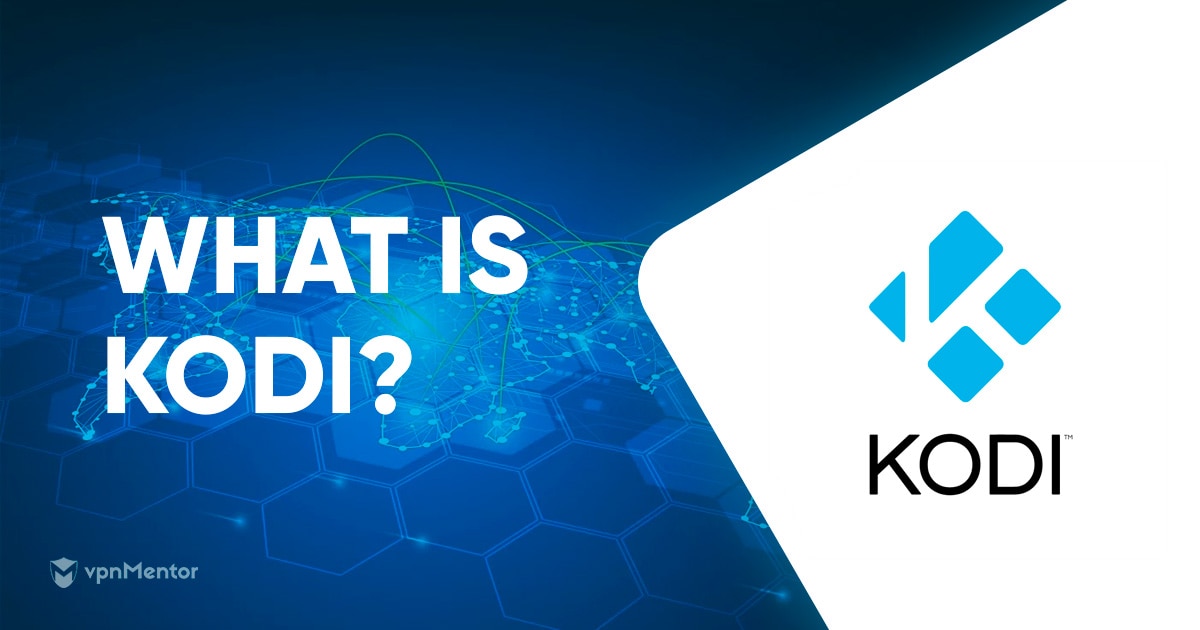 What is Kodi and How Does it Work? | Updated for 2023
Initially launched in 2002 as Xbox Media Player, Kodi has been growing in popularity ever since. If you've just heard of Kodi, this article will tell you what you need to know before deciding to use it. If you're a long-time Kodi user, read on to learn more about how you can secure and enhance your Kodi experience with a VPN.
How Kodi Works
Kodi is a free, open-source media platform that is constantly being updated with new features. It gives you access to all your own media across multiple platforms. And by installing add-ons, you can enjoy streaming options from across the world.
One of Kodi's main selling points is its cross-compatibility on multiple systems and devices. This means you can install it on your PC, your phone, your tablet, certain smart TVs, and use it to access the same content on all your devices at any time. This only requires that your media library syncs to each of those devices after installing Kodi.
The installation process is typically very simple. You can download Kodi to your MacOS or Windows computer right now and run it almost immediately. But if you plan to use Kodi on your iOS smartphone, you might have to "jailbreak" the device first.
You can also purchase a "Kodi box" that is preloaded with the software and may also contain a number of add-ons. These boxes are run on Kodi exclusively, and you only need to plug them into your television or a monitor. Then you can download, stream, and organize all of your favorite media.
What Does Kodi Do?
Whichever version of Kodi you use, you'll find that it consists of an intuitive user interface. After you've imported your media library, you can access content as in any other file manager.
Movies, TV shows, music, radio, and photos will all be shown in their own vertical lists. You can also use a search bar to find something specific, or view content within specific categories like genre or year of release.
The available streaming content may expand as you download third-party add-ons for Kodi. That said, the application is not compatible with big-name streaming services like Netflix and Hulu – at least not through official, legal sources. So if you want to use those services alongside Kodi, you'll have to access them separately.
Kodi also specifically discourages piracy of any kind. It has even initiated lawsuits against third-party developers who used the Kodi trademark to promote the theft of intellectual property. But this is not to say that the application actually prevents those developers from making Kodi a platform for illegal streaming. Because the platform seems to tolerate piracy in practice, it has actually been a source of much controversy over the years.
So is Kodi Legal?
The Kodi application is just a tool for keeping users' movies, music, and photos in one place. There is nothing about its stated purpose or its core design that would cause any problems with the law. But, as with any tool, it can be used for illegal purposes.
Problems can arise if you take advantage of untested third-party add-ons to download or stream movies and television without paying.
Kodi doesn't support piracy and neither do we. But we recognize that it's possible to make illegal use of the application without knowing it.
There are a wide variety of Kodi add-ons, and it can be difficult to know which of them are appropriately vetted, which of them are illegal, and which of them lie in a legal grey area.
For this reason, it's a good idea to protect yourself by using Kodi alongside a reliable VPN. You can read more about the legality of Kodi here.
How Can a VPN Improve Your Experience with Kodi?
Because of its open-source development and access to third-party apps, Kodi is constantly growing and improving. But these same features mean there are sometimes questions about the safety or legality of certain add-ons.
By hiding identifying information behind a VPN, you can take advantage of nearly everything that Kodi has to offer, without exposing yourself to unnecessary risk.
In public statements, Kodi has taken a strong stand against piracy. But it hasn't always backed up those words with action.
In other words, the developer can deny responsibility for illegal use of the software. But you, the user, might not have the same luxury. And since Kodi is always trying to distance itself from potential legal problems, you can't trust them not to share user information with law enforcement.
This could cause problems even if you didn't mean to do anything illegal. But if your activity on Kodi is masked by a high-quality VPN, there won't be any data for the company to share. You'll be able to use all available Kodi add-ons while avoiding potential legal troubles.
The same goes for those add-ons' safety. Untested add-ons may carry malware that collects and sells user data. But a VPN will generally keep that data out of reach through encapsulation and encryption. In fact, some of the best VPNs have built-in malware protection to help reduce the risks of unrestricted use of software like Kodi.
Which VPN to Use with Kodi?
We've put together a quick guide on which VPNs to use with Kodi. For a more detailed guide, check out this article on the fastest and cheapest VPNs to use with Kodi streaming.
1. CyberGhost: Kodi is known for its simple interface, as is CyberGhost. This VPN is tailor-made for streaming, allowing you to access most services directly through the application. It works with as many as seven devices at once. With more than 6,000 servers worldwide, it's a solid choice.
2. ExpressVPN: With this option, you'll have to be more selective about which devices you use for Kodi. But ExpressVPN can still be used on up to three devices, and it boasts lightning-fast connection speeds.
3. IPVanish: Would you like to stream Kodi on a different device in every room? You can do so safely with IPVanish, which allows you to connect a staggering 10 devices at once. High speeds and a lack of any real downtime guarantee uninterrupted streaming on IPVanish-owned servers.
Conclusion
Kodi's constant upgrades and ease of use explain why it is becoming more and more popular as a media player. But these advantages come with drawbacks in the form of legal risks and potential exposure to malware. Thankfully, a well-chosen VPN will protect you against these risks so that you can enjoy a worry-free Kodi experience.
You might also like:
Privacy Alert!
Your data is exposed to the websites you visit!
The information above can be used to track you, target you for ads, and monitor what you do online.
VPNs can help you hide this information from websites so that you are protected at all times. We recommend ExpressVPN — the #1 VPN out of over 350 providers we've tested. It has military-grade encryption and privacy features that will ensure your digital security, plus — it's currently offering 49% off.