Editor's Rating: 3/5
Whoer VPN seems promising at the surface level - but does it work? And, more importantly, is it safe? I tested it for a week to find out. 
Unlike most premium VPNs, Whoer VPN doesn't offer a money-back guarantee. I've found all its strengths and weaknesses so that you don't need to waste your money on a VPN that doesn't meet your needs.
Can it unblock Netflix? Sure - but, because of its limited server coverage, you can only unblock streaming services from 16 countries.
The results of these performance tests will help you decide if Whoer VPN is for you. And, if it isn't, we'll also take a look at VPNs that might suit you better.
Does Whoer VPN Unblock Global Content?
Whoer VPN's small server network limits how many streaming services you can unblock. But, it can unblock Netflix US, Canada, UK, Netherlands, and France. I was also able to unblock BBC iPlayer, and I watched an episode of The Handmaid's Tale on Videoland.
Unfortunately, you can't access streaming sites from outside its server network. If you're looking to unblock Hotstar India, you'll need a VPN with a bigger server reach. I've found ExpressVPN to be the best for this because it has servers in 94 countries.
Does Whoer VPN Support Torrenting?
Whoer VPN allows unlimited P2P connections, but only on its servers in Ukraine, the Netherlands, and Russia.
I don't recommend it for P2P, though. Based on my tests, Whoer VPN is too slow for high-speed torrenting. You can't download any large files, and even small files take hours.
Whoer VPN Speed Tests
It's normal for your connection to slow down when you're using a VPN. After all, your data needs to travel farther to reach the VPN server. Plus, it takes time to encrypt and decode your data.
You'll get the best speeds by connecting to a local server, but Whoer VPN has servers in only 19 countries, so this may not be possible. 
There are no servers near me in Australia, so I connected to Whoer VPN's server in the Netherlands. Prior to connecting, I tested my local internet connection so I could compare my results to my base speed. I turned off YouTube, Spotify, and any other services that might slow my connection down.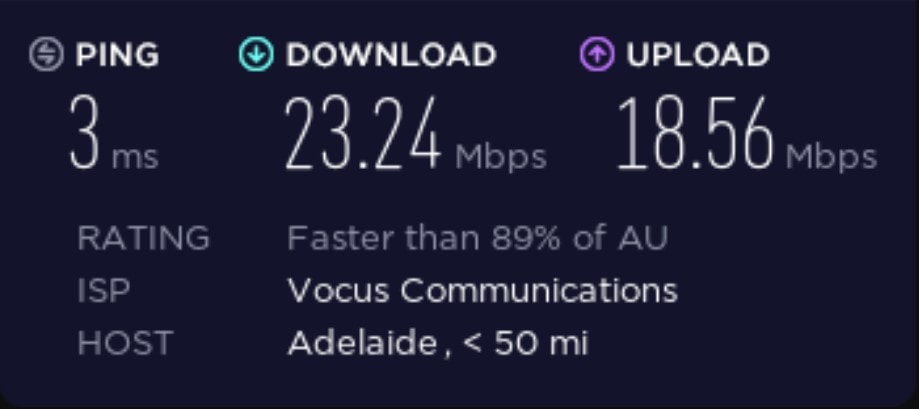 I was feeling pretty speedy - so how would my connection be affected by connecting to a VPN server over 14,000km away? Well, it wasn't promising.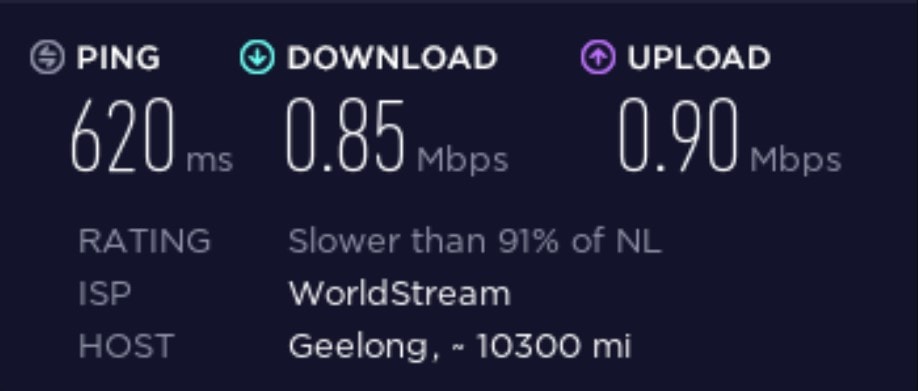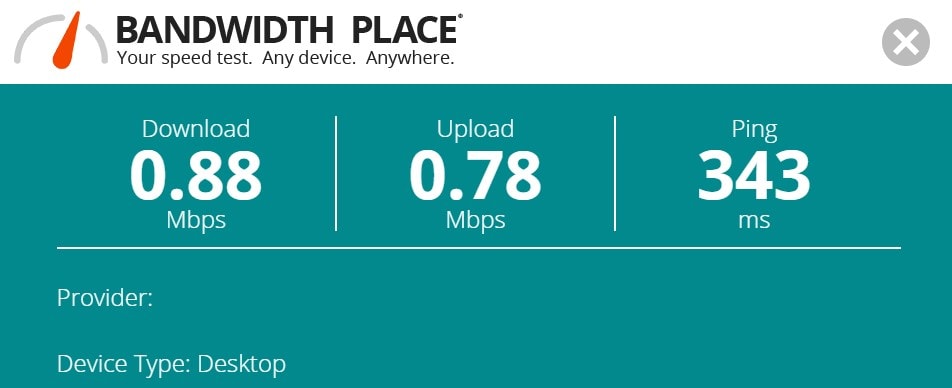 As I had expected, my connection speed dropped dramatically. 
I wanted to test whether it was the distance affecting my speed or Whoer VPN's Netherlands server. I decided to connect to ExpressVPN's Netherlands server and run another test.
I was not surprised to find that my download speed increased to 17.03 Mbps - about 1,903% faster than Whoer VPN's Netherlands server. 
Am I surprised? Not really. Whoer VPN declares in the fine print on its home page that its Netherlands server runs at just 1Mbps at its fastest.

Security
Whoer VPN Encryption
Whoer VPN uses 256-bit encryption. 
You can activate its double VPN setting to encrypt your data twice. Double VPN will also route your traffic through a second server. You can choose which two servers you'd like to use from within the app.
Kill Switch
There's a kill switch embedded in the app - but you'll need to switch it on manually for the first time. It doesn't activate automatically.
Leak Tests and Leak Protection
While connected to Whoer VPN's Netherlands server, I ran some tests to check for DNS and IP leaks.
I was pleased to find that my DNS and IP address were not leaking. Whoer VPN provided me with an IPv4 address. It blocked IPv6, and my DNS requests were routed correctly.
Privacy
Location
Whoer VPN is based in Cyprus, outside the 5/9/14-Eyes Alliance. This means that it is not obligated to provide records to the affiliated government surveillance agencies.
Ad Blocker
Whoer VPN does not offer an adblocker. 
I tested it with several third-party ad blockers - including 1Blocker and AdBlock Plus. It worked seamlessly with each extension and didn't interfere with their ability to block ads.
Whoer VPN Logs Policy
I checked Whoer VPN's privacy policy and was able to confirm that it does not keep any logs. It is very transparent about the information it collects:
Your email address, license key, subscription date, and trial status
Your operating system and app versions
It uses third-party payment processors. Whoer VPN doesn't store any of your payment details, but these third parties may - depending on the payment method you use.
Server Network
Server Number and Locations
Whoer VPN operates a small network of servers in 20 countries:
Russia
The USA
Canada
Germany
The Netherlands
The UK
France
Ukraine
Sweden
Italy
Switzerland
Singapore
Romania
Spain
Hong Kong
Latvia
Poland
Thailand
Turkey
It does not disclose how many servers are active in each country. 
Apps, Browser Extensions, and Compatibility
Whoer VPN has apps for Windows, macOS, Android, iOS, Chrome, Firefox, and Opera.
I tested the app on my Windows laptop and Android phone. The layout is simple and easy to navigate. All of the information you need is on the main page.
Flicking to the Settings panel lets you set up Whoer VPN's extra security features. Name, the kill switch. I was disappointed that the kill switch wasn't automatically turned on.
The site doesn't make it clear that you need to activate it yourself. If you aren't naturally inclined to poke around in the settings menu, you won't know to turn it on, and you could leave yourself exposed to threats.
Once you hit connect, Whoer VPN displays a connection health monitor. It tells you how fast your connection is going and shows your new, temporary, IP address.
Browser Extensions
Whoer VPN has extensions for Chrome, Firefox, and Opera.
The extensions are even simpler to use. Simply click on a server to connect. You can configure your connection, but it has fewer customization options than the desktop app. There's WebRTC leak protection, but no kill switch. 
Router App
Whoer VPN isn't compatible with routers. 
If you're looking for automatic, network-level protection, I recommend CyberGhost. It's less expensive, and it's easy to install on your router.
How Many Devices Can I Connect With Whoer VPN?
You can install Whoer VPN on as many devices as you like, but you can only use it on 5 of them at a time. 
For a similar monthly price, IPVanish allows unlimited simultaneous connections. If you have a lot of devices, or a large household, IPVanish offers better value for your money.
Support
Whoer VPN offers support via an online ticketing system.
When I signed up, I didn't receive my activation code straight away via email. This was a great opportunity to test out their support team, so I submitted a ticket through the website. The form is a little deceiving - it looks like a regular live chat.
I only realized once I submitted my request that I wasn't going to be able to speak with an agent live. 
I received a reply two days later. It was the weekend, so that was a pretty quick response, but it left a lot to be desired. No greeting, no introduction; I was just sent my activation key, which, incidentally, arrived about ten minutes after I sent my question.
I wouldn't rely on Whoer VPN's support team to be able to resolve an issue quickly if it were to pop up. And, since we're talking about your security and online anonymity, this is scary.
If your VPN stops working, you could be left with no protection for a few days before you get a response from support.
I prefer VPNs with 24/7 live chat services. We reviewed ExpressVPN's customer service, and frankly, it's faster and more helpful than Whoer.
Whoer Features — Updated in January 2022
8.2
💸

Price
$2.45/month

📆

Money Back Guarantee
30

📝

Does VPN keep logs?
No

🖥

Number of servers
30

💻

Number of devices per license
5

🛡

Kill switch
Yes

🗺

Based in country
Cyprus