5 Best FREE VPNs for Gaming in 2019 – No Lags & Fast Speeds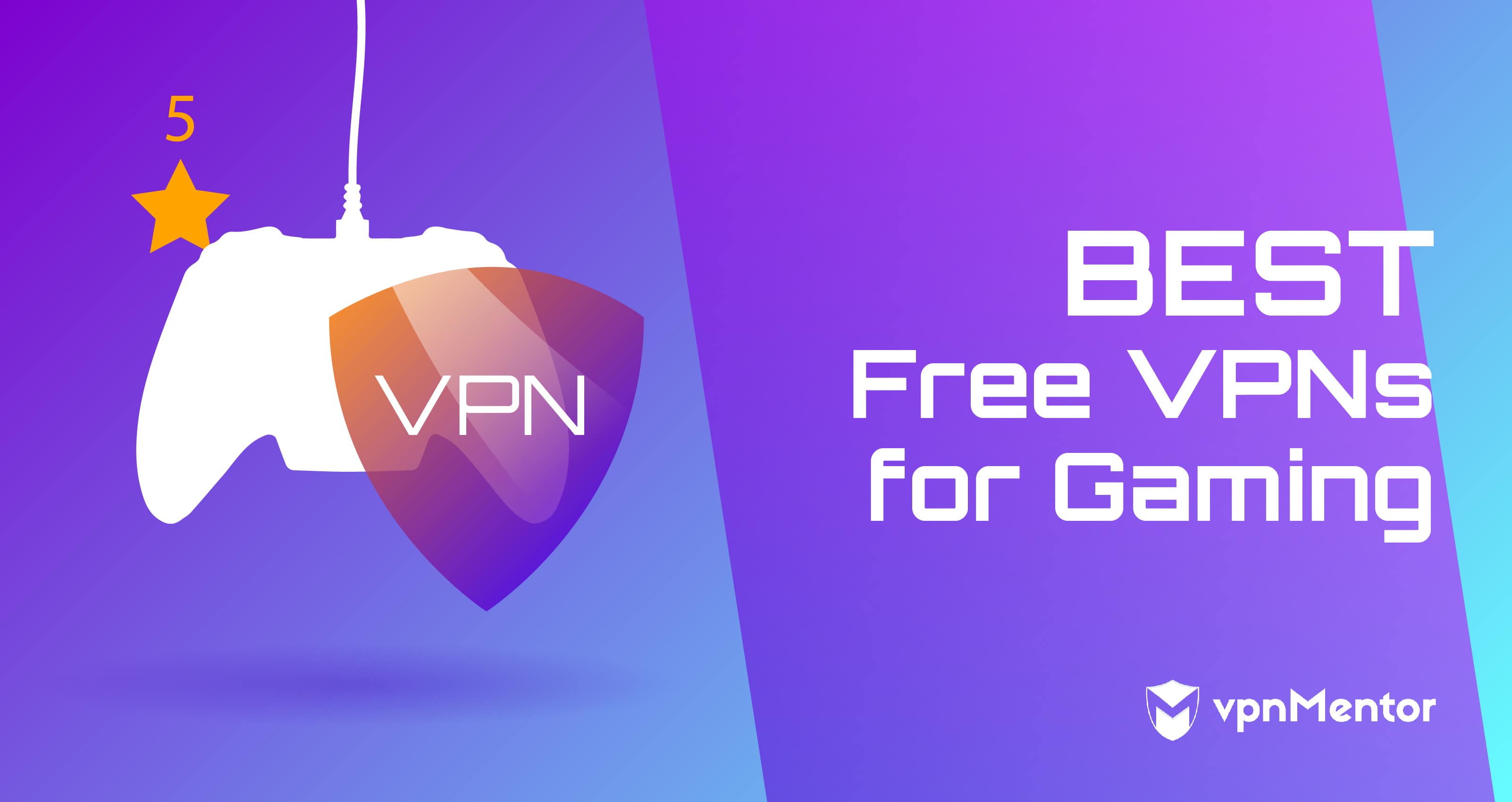 Online gaming has brought a whole new world of fun to video games, whether you're playing with your friends on the other side of town or teaming up with strangers all over the world. But like fun often does, it comes with a lot of risk.
Connecting to any public server puts you in danger of hackers or malicious gamers getting hold of your IP address. Before you know it, you could face DDoS or DoS attacks on your home network or exposure of your real location.
That's why you need to protect yourself with a VPN. We'll show you which free VPNs are up to the challenge, and recommend a hack for getting #1 rated NordVPN for free.
Why You Should Use a VPN for Gaming
When you connect to a public gaming server, your main concern is exposing your IP address to other gamers.
A malicious gamer, whether a hacker or a vengeful opponent, can use your IP address to launch DDoS or DoS attacks that take down your home network and prevent you from playing.
In the worst case scenario, hackers can even find out your real location and trigger a swatting attack. Swatting, or sending armed SWAT police to another gamer's house with a hoax threat, can be extremely dangerous and has led to fatalities in the past.
A VPN can protect you by redirecting your traffic through a server in a different location, effectively hiding your IP address from public view.
And as an added bonus, your game will benefit too! VPNs decrease ping and latency, and increase speed. How? Let's say you live far away from a game server. The increased ping can cause annoying lags while you play. By connecting to a VPN server that's closer to the game server, you reduce this latency and enjoy higher speeds.
Of course, for all this to work, you need a VPN with a huge network of servers in the right locations, unlimited bandwidth, and lightning-fast speeds if you want to avoid long loading times and delays.
Which is where we come to the problem with free VPNs.
Can You Use a Free VPN for Gaming?
Don't get us wrong, there are some free VPNs that can manage the requirements for gaming. Unfortunately, they come with risks and annoyances that in many cases outweigh the benefits.
First, there's the issue of speed. Free VPNs aren't likely to have the same caliber of network as premium VPNs, so you might find that even connecting to a closer server won't give you the speeds you need. To make matters worse, many have to rely on advertising revenue, resulting in annoying pop-up ads that can slow your connection even further.
Second, many no-cost VPNs are free versions of a paid service, with many useful features of the premium subscription either limited or unavailable. For example, you may experience severely limited server access or data, disabled security settings, or unavailable functions, such as torrenting.
Last, if you do most of your gaming on a console, you may face compatibility issues. Protecting a console requires a VPN with router-compatibility, a feature usually reserved for paid or premium VPN services.
The Best Free VPNs for Gaming
If hiding your IP address is your main concern, and you're not worried about security or speed, then you can still go ahead with a free VPN. Here are some of our top recommendations:
Pros: ProtonVPN's free plan offers decent speeds and unlimited data for gaming.
Cons: Limited servers and no torrenting might hold you back.
Pros: The free version of Hotspot Shield will protect you with military-grade encryption.
Cons: Limited bandwidth and ads could lead to annoying interruptions.
Pros: Turbo VPN is easy to use and offers good, reliable speeds.
Cons: The service is pretty ad-heavy, which can be disruptive.
Pros: TunnelBear's free version is safe, secure, and compatible with most major platforms.
Cons: The free subscription will limit your usage to 500 MB per month.
Pros: Opera browser has a free, built-in VPN, making it very easy to use. It also offers unlimited bandwidth.
Cons: Opera will only work with in-browser gaming; it can't protect you anywhere else.
NordVPN: A Safer Option with a Free Hack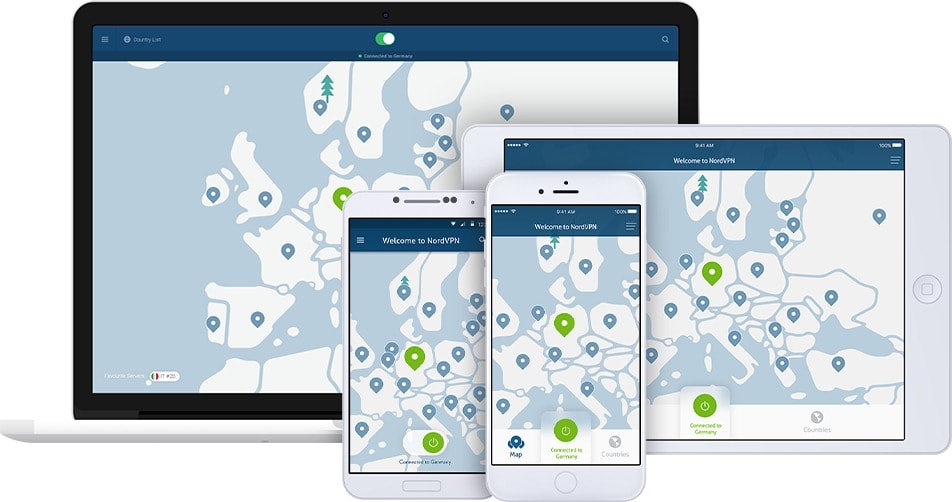 The good news is that there are top VPNs available that won't limit your data, won't restrict your speeds, won't reduce your access to servers, and won't bombard you with annoying ads — and you won't have to pay a fortune to use them.
NordVPN is our number-one recommendation for gaming. This service offers several affordable pricing plans, and you get plenty for your money.
This VPN provides dedicated servers for gaming and the lightning-fast speeds you need to say goodbye to high ping. You'll be protected by military-grade encryption and CyberSec malware and ad-blocking technology. You'll also be safe from tracking and hacking with an automatic kill switch, DNS leak protection, and a strict no-logs policy.
Best of all, there's a way you can enjoy NordVPN completely free for an entire month. NordVPN offers a 30-day, money-back guarantee. At the end of the 30 days, you can cancel your NordVPN subscription and claim a refund.
It's no wonder our users rate NordVPN as the best VPN on the market.
NordVPN can unblock:
Netflix, HBO, Hulu, Showtime, BBC iPlayer, Amazon Prime Video, and Sling TV.
Supports torrenting:
Yes, P2P specialty servers available.
NordVPN works on these devices:
Windows, macOS, Android, iOS, Android TV, Linux, Chrome, and Firefox. It's also compatible with routers.
Summary and Further Reading
While they may be fine for low-risk browsing, free VPNs are unlikely to give you the speed you need for seamless gaming. With the additional downsides of restricted features and annoying pop-ups, free VPNs just don't seem worth it.
So if you're ready to go for a premium subscription like our best pick NordVPN, here's our rundown of the best VPNs for gaming.
Looking for a VPN for a specific game? We've got guides to choosing the best VPN for Division 2, Dota 2, FIFA 19, Mortal Kombat 11, League of Legends, and many more.