5 Best REALLY FREE VPN For Kodi: Only Those Passed our Tests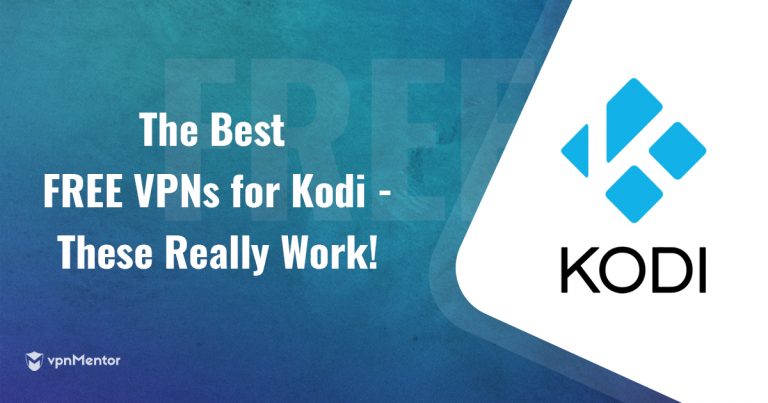 If, like me, your favorite thing to do at the end of a long day is to grab some chocolate and binge-watch episodes of your favorite TV shows, you're probably already in love with Kodi. This versatile media player is a true gift that opens up a world of new content to TV and movie addicts.
Unfortunately, many of the add-ons that are available to expand your Kodi viewing experience are geoblocked. What's the point in a media player with media you can't, well, play?
Here's the good news – a good VPN will allow you to bypass geo-restrictions in any Kodi add-on. Not only that, but it will also protect your device and personal information from hackers and cyberattacks. This is particularly important for Kodi users, as third-party add-ons could potentially infect your device with viruses, spyware, and other harmful malware.
Speaking of add-ons, while Kodi itself is legal, some of its third-party add-ons allow you to stream copyrighted content illegally – maybe without you even knowing it! You wouldn't want to face legal issues just for streaming your favorite movie, right? The good news is that, with a VPN, you'll be completely anonymous online.
If you're looking for the best VPN to secure your connection and grant you unlimited access to all of the content Kodi that has to offer, you're in the right place.
Is a Free VPN the Right Solution for You?
All you need to do is search your device's app store to see that the market is flooded with free VPNs. But how do you know which ones work for Kodi? And which ones are safe to use?
This is a tricky question to answer.
Many free VPNs aren't truly free, because they come at the cost of your security. In fact, your free VPN might be making money off of you in some nefarious ways, like selling your personal information to third parties or installing trackers on your device.
A free VPN might be a good solution if you're looking to use it for a short period – for example, if you're traveling for a few days, or just need to access a geoblocked website. But, typically, free VPNs won't give you the speed and bandwidth that you need for streaming. There's nothing worse than slow speeds and limited bandwidth getting in the way of a movie night with friends.
Although using a free VPN sounds like an enticing option, a paid service is always safer, faster, and more reliable. Many of our top-rated premium VPNs actually offer free trials and/or money-back guarantees, so you can use them free for a short period. But once you've experienced what it's like to stream using a premium VPN service, we're pretty confident you won't want to ever let it go.
Now, all of this information begs the question: is it possible to find a secure, free VPN for Kodi?
In short: yes, it is. This is largely because a variety of premium VPN providers offer limited version of their product for free. To help you in your search, we have put together a carefully researched list of the best and safest free VPNs for Kodi.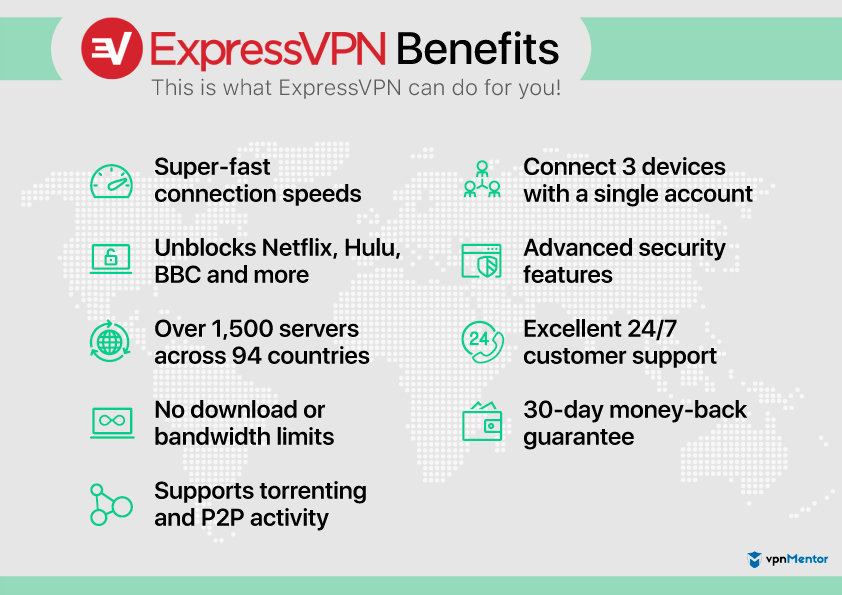 If you're on the hunt for the best all-round VPN to bypass geoblocks and secure your data, we're going to let you in on a secret. You can get the most expensive VPN for free, and here's how.
ExpressVPN is one of the best premium VPNs available, and it comes with a 30-day money-back guarantee.
Once you've signed up for an account, you can try it risk-free, and request a refund before the 30-day guarantee period ends, no questions asked. This is perfect if you're looking to trial a new service, or if you only need a VPN for a short term.
With ExpressVPN, you'll enjoy lightning-fast speeds, military-grade encryption, and total online anonymity. Its global network of over 2,000 servers across 94 countries and the ability to overcome any VPN block means that no content is out of your reach.
If you're just discovering the world of VPNs, ExpressVPN is perfect for you. It's one of the most user-friendly VPNs available, and it's incredibly easy to set up. It will even auto-select the best settings for your connection so you don't have to worry about a thing. And, if you ever run into trouble, you can get immediate help from its 24/7 live chat support service. And these are only a few of the reasons users love ExpressVPN!
The Best Free VPNs for Kodi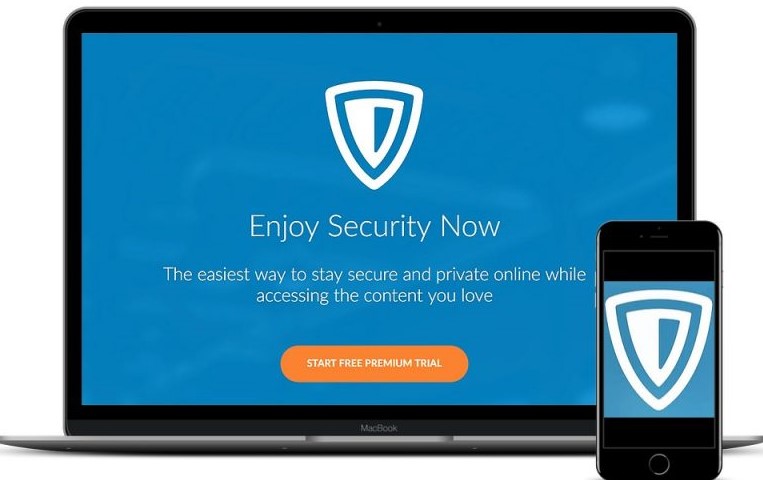 ZenMate's free VPN service is by far the least restrictive option for both Kodi and everyday use.
Although it's slightly slower than the premium version, there are no data limits – so you'll never have to wait for your account to reset before you can continue your movie marathon.
All ZenMate packages offer top-of-the-line encryption and a comprehensive NAT Firewall to keep hackers away from your personal information. You'll also be able to manage your account conveniently from within the feature-packed browser extension on Chrome and Firefox.
The free account allows you access to servers in Germany, Hong Kong, the US, and Romania. However, upgrading to the premium version will grant you unlimited high-speed access to servers in over 30 countries. You'll also get a malware and tracker blocker.
The Ultimate package includes ZenMate's streaming guarantee. Once you add your favorite streaming service to your profile, ZenMate will apply a discount to your next renewal fee if you ever have trouble accessing it.
Every free account comes with an initial 7-day free trial of the premium account so you can try out its powerful, feature-rich VPN service for yourself. But don't just take our word for it, check out what real users are saying about ZenMate.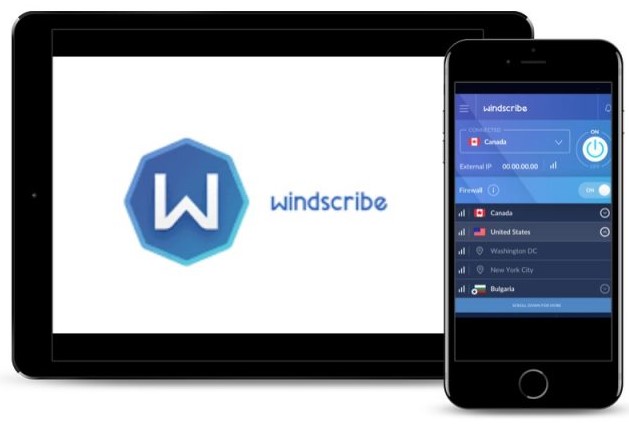 Windscribe is quickly becoming one of the most popular free VPN providers. This is due to a combination of its incredibly generous 10GB of free data each month and its dedication to your security and online freedom.
Users also enjoy some other pretty impressive features, like the ad and tracker blockers that are built-into the browser extension.
Unfortunately, Windscribe's free version can't bypass anti-VPN technology. If you want to unblock content from services like Netflix and Hulu, you'll need to upgrade to the budget-friendly premium version. With Windscribe Pro, you'll also enjoy unlimited data and access to servers in over 50 countries.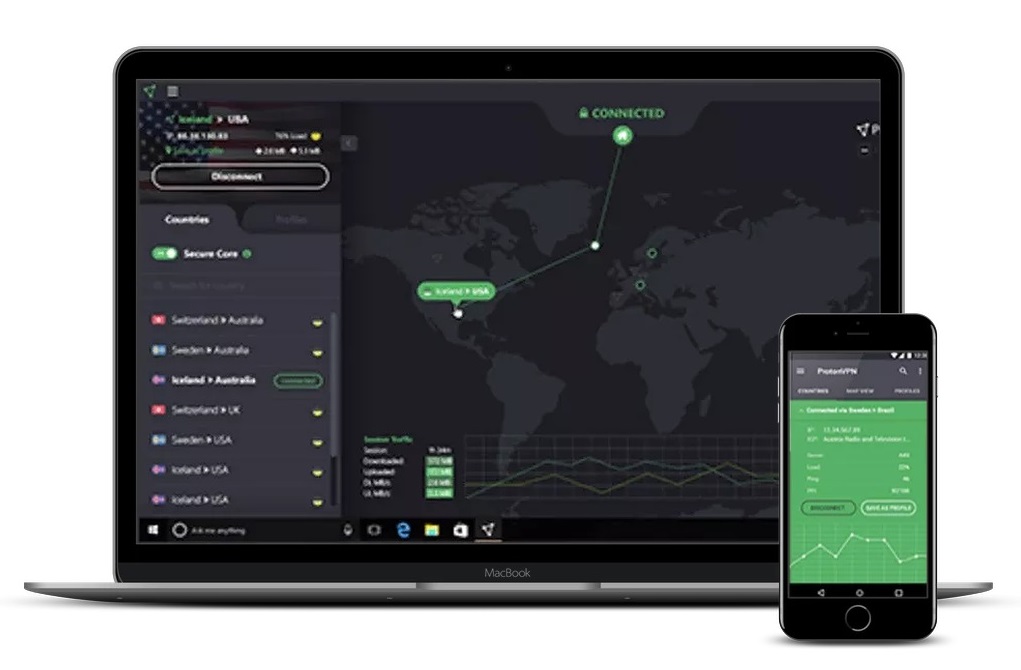 Swiss-based ProtonVPN has one of the most impressive free VPN packages to date.
In addition to its strict no-logs policy and AES-256 encryption with 2041-bit RSA key exchange, its Secure Core technology protects your identity by routing your traffic through multiple servers before it leaves the network.
And if that doesn't make you feel secure enough, its desktop and mobile apps come with a built-in automatic kill switch to block unsecured traffic in the event that your connection becomes unstable.
Remarkably, its free version comes with unlimited bandwidth and uncapped data so you can stream to your heart's content. However, you are limited to only 3 virtual locations, so your ability to bypass geoblocking is somewhat restricted unless you upgrade to a premium account.
As a premium user, you'll enjoy higher speeds and the ability to protect multiple devices at the same time. To eliminate annoying buffering entirely and connect to any server in the world, you can try ProtonVPN's premium service risk-free with a 30-day money-back guarantee.
One thing's for sure – with such impressive free and paid services, there's no wonder ProtonVPN is one of the most popular VPNs.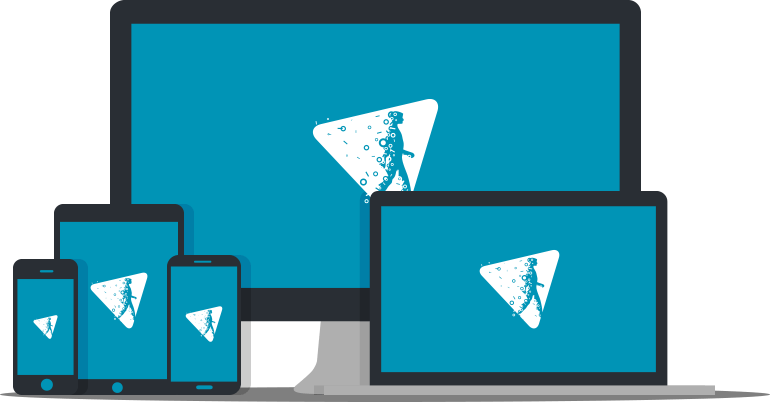 With easy-to-use apps for almost every platform, Hide.me is a user favorite for streaming. Its super-fast speeds will have your connection zooming along, while it encrypts and protects your data in the background.
One of the main limitations of Hide.me's free plan is its 2GB per month data cap – if you need unlimited data, you'll need to upgrade to one of its premium plans.
Hide.me operates servers in over 55 locations across 34 countries, but its free plan is limited to a selection of 3. If you simply can't choose, its Best Available Location feature will auto-select the fastest server for you.
Its premium accounts are extremely affordable, and offer a 14-day money-back guarantee so that you can try Hide.me out for yourself, risk-free.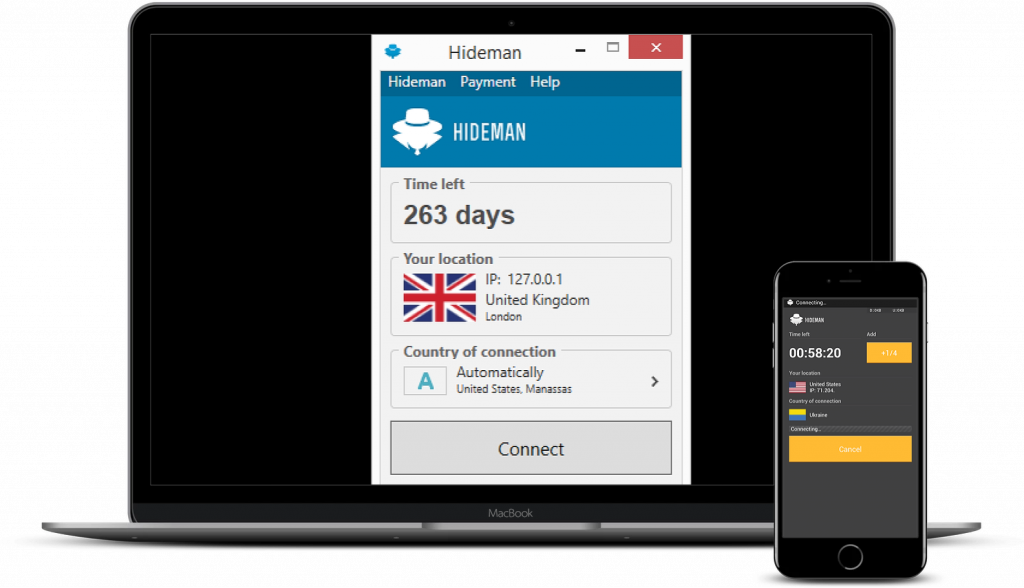 Hideman is a relatively small VPN that offers its users free data in an innovative way. Each new user is granted 7 hours of free access upon joining, and one hour per day thereafter, up to 2GB per month.
Although this won't be enough data for TV marathons, it's perfect for catching up on weekly episodes, or even watching the occasional movie. If you're a frequent streamer, you'll need to upgrade to a premium account to enjoy unlimited bandwidth and uncapped speeds.
Free accounts limited to five virtual geolocations in Luxembourg, Russia, Ukraine, Romania, and Bulgaria. Premium users can choose from a much wider selection, including servers in the US and the UK. All premium subscriptions have a 5-day money-back guarantee so that you can see why users rate Hideman VPN so highly.
Summary
Because there are so many risks involved, it can be difficult to know which free VPN service to choose. Many of the free apps and extensions that are available today compromise your online security by selling your data or installing trackers on your device – and even the safest ones can be extremely limited.
The VPNs on our list are free versions of premium VPNs, and although they come with some restrictions, they are completely safe to use and will protect your data from attackers.
If you've tried a free VPN already and you're ready to upgrade, you're better off using a premium service, like ExpressVPN , NordVPN , or CyberGhost . Premium VPNs are safer, faster, and more reliable than free alternatives, and they won't compromise the security of your device or sell your information to third parties.
ExpressVPN and NordVPN both offer 30-day money-back guarantees, while CyberGhost takes it one step further and gives you 45 days to decide. If you only need a VPN for a short time, or would like to try a different provider, you can request a refund before the guarantee period ends, no questions asked.
To see how our top three compare, check out their speed test results in our article on the Fastest VPNs for 2019.