Need a Free VPN for BBC iPlayer? Here's What You Need to Do
Updated on 4th October 2019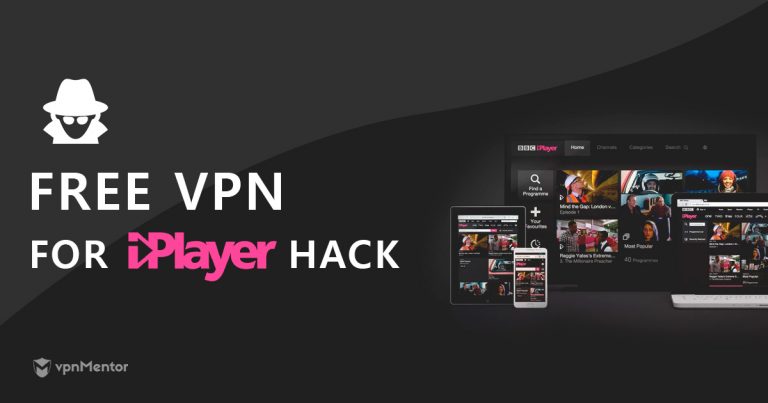 BBC iPlayer has quality content. However, if you're outside the UK, you won't be able to access iPlayer.
The BBC blocks your access to BBC iPlayer if you're outside of the UK. However, you can bypass geoblocks and watch BBC iPlayer from outside of the UK with a VPN.
VPNs work by masking your IP address. When you open BBC iPlayer, the service uses sophisticated technology to determine whether your IP address indicates you are located in the UK or not.
If your IP address says you aren't located in the UK, your access is blocked. With the use of a VPN, you can change your IP address to indicate that you are located within the UK.
Can I Use a Free VPN for BBC iPlayer?
The BBC understands that there are users outside of the country who want access to the BBC iPlayer platform. In addition to blocking IP addresses from outside the UK, the BBC also uses anti-VPN software in order to prevent VPN users from being able to access the BBC iPlayer service.
Free VPNs do a solid job of allowing users to browse the web with anonymity and security. But their features are not enough to bypass the BBC's anti-VPN software. Only premium VPNs can overcome these blocks and enable you to access BBC iPlayer.
The anti-VPN software used by the BBC is used by several prominent streaming platforms. The software works by interacting with a database of known VPN IP addresses. After you connect to BBC iPlayer, the technology will check your IP to see if it matches any addresses in the data. If your IP address is a match, then your access to BBC iPlayer will be blocked.
Premium VPNs are constantly adding new servers. Premium VPN users can consistently and reliably access BBC iPlayer regardless of their location, because of the number of servers these services have located in the UK.
Free BBC iPlayer VPN Hack
As well as geo-bocks, it's worth noting that the BBC does not allow you to use its service if you don't have a UK TV license. However, it works on an honor system: if asked if you have a license, you can select "I have a TV license. Watch now." and continue.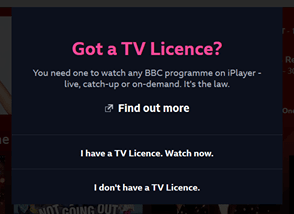 If you're looking to access BBC iPlayer while outside of the UK, we recommend using NordVPN. NordVPN is one of the top VPNs available for streaming because of its high speed and unlimited bandwidth. The service also has 650+ UK servers available and SmartPlay DNS technology to bypass the BBC's anti-VPN software.
There are plenty of free VPNs that offer features like speed and security, but they cannot consistently bypass the BBC's anti-VPN software. The last thing you want is to go through the process of selecting and downloading a VPN only to find that you can't actually watch the content you wanted to see.
That is why we recommend NordVPN – you'll be able to watch your favorite content whenever and wherever you want.
You can try out NordVPN for yourself with its 30-day money-back guarantee. Sign up for NordVPN , choose a UK-based server, and then log in to your BBC account to start watching BBC iPlayer immediately. It's as simple as that.
Why Choose NordVPN to Watch BBC iPlayer?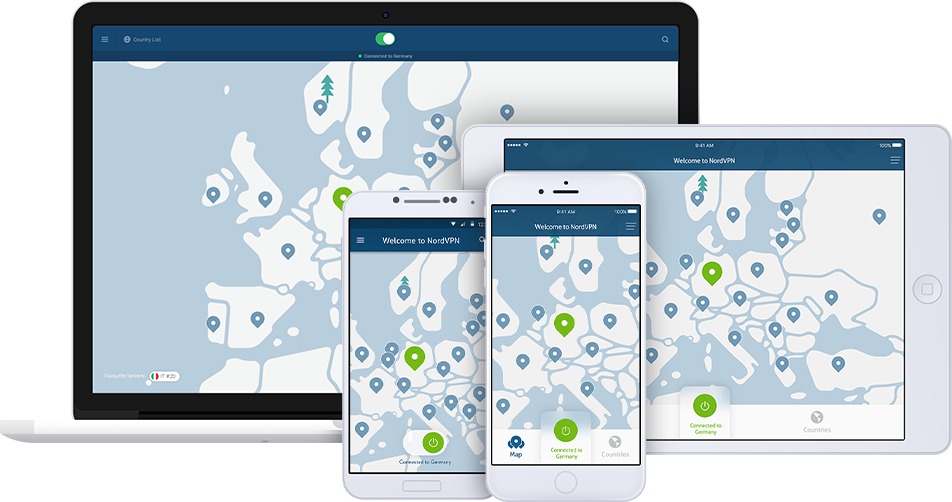 Although free VPNs are a solid option for browsing the web, they aren't powerful enough to bypass the anti-VPN software employed by the BBC. NordVPN uses SmartPlay DNS, so you can access BBC iPlayer from anywhere in the world. The technology automatically switches you to a server which can unblock the stream you're trying to access.
When you subscribe to NordVPN, here is what you will get from the service:
Unlimited bandwidth, great for streaming movies and shows
Military-grade encryption
Access to over 5,000 servers worldwide
Connections across 6 devices simultaneously
No logs policy
24/7 customer service
Read what NordVPN users are saying about one of the top VPNs available.
Conclusion
If you're located or travelling outside of the UK and want to watch BBC iPlayer, our recommendation is that you choose NordVPN.
NordVPN offers powerful security, and its unlimited bandwidth makes watching movies a breeze. Best of all, NordVPN can easily bypass the BBC's anti-VPN software.
Further Reading
Want to learn more about NordVPN? Check out our review of NordVPN right here.
Trying to find more premium VPNs that are the right fit financially? Here is a list of the top VPN deals out there.
Interested in learning more about how VPNs work and why you should use one? We have a VPN guide for people new to the technology.