How to Get a Ukraine IP Address from Anywhere in 2019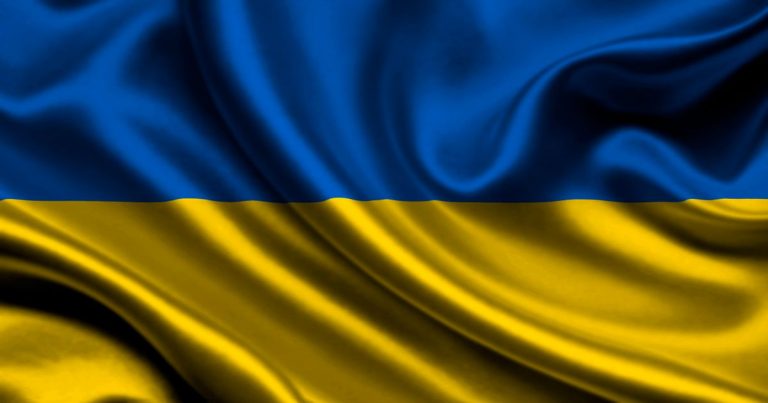 If you're not in Ukraine, you might have trouble accessing Ukrainian language news sites or watching UA:Pershyi online. You could also have problems using your bank accounts in Ukraine.
Many websites, including shopping sites, social media networks, and news sites, look at your IP address to find out where you are. Based on your location, the websites decide what to show you and what not to show you.
To bypass these geo-restrictions, you'll need a new Ukrainian IP address and a secure connection. You can easily get both from a VPN with servers in Ukraine. This guide will show you how.
Quick Guide: How to Get a Ukrainian IP Address with a VPN
Select a VPN with servers in Ukraine. We recommend ExpressVPN for fast, safe access to Ukrainian sites.
Download the VPN software and install it on your device.
Launch the software and connect to a server in Ukraine.
Click here to check your new IP address using our simple tool.
Table of Contents
How a VPN Can Get You a Ukraine IP Address
A premium virtual private network (VPN) allows you to connect to private servers in cities and countries around the world. The only limit to your internet access is the number of locations offered by the VPN provider.
When you connect to a VPN server, your data is diverted through it before going to any websites you use. This "tunneling" process gives your internet traffic a new IP address reflecting the server's location, so your own location stays hidden.
So if the VPN is reliable and you use any server in Ukraine, you'll have a Ukrainian IP address. Simple!
A VPN Also Keeps You Safe & Lets You Stream Almost Anything
When you use a VPN server in Ukraine, every website you visit will think you are inside the country. That means you can watch UA:Pershyi online from anywhere in the world, access your bank accounts, or read the news in Ukrainian.
A VPN keeps your identity hidden and your connection private no matter where you are. Privacy and anonymity are particularly important in Ukraine. Since 2014, censorship has increased, with the government monitoring blogs and social media conversations.
In Crimea and separatist-controlled areas of Luhansk and Donesk, internet service providers (ISPs) are under pressure to limit access to Ukrainian-language news services. To get news from a Ukrainian perspective from these regions, you'll need an IP address in a city like Kiev or Odessa.
Free IP switchers like proxies can also get you a Ukrainian IP address, but we don't recommend them for Ukraine because of the security risks. Free proxies often use weak encryption or P2P networks, making them less secure and easier for surveillance agencies to detect.
Leading VPNs make sure no one can track your online activity, not even your ISP.
They also let you switch server locations as many times as you like. You'll can access content restricted to Ukraine with your Ukrainian IP, and then switch to a server in another country to use services not easily available in Ukraine, like PayPal, US Netflix, or VKontakte.
What to Look For in a VPN
Strong encryption: Top providers use military-grade Advanced Encryption Standard (AES) to protect your personal information.
Advanced security features: Features like a kill switch, double VPN encryption (multi-hop), and DNS leak protection ensure that your true IP address is never exposed.
Unlimited server switching: The best VPN apps will let you easily switch locations as often as you want.
Cross-platform apps: If you have a lot of devices or want to protect your whole family, make sure your provider offers apps for Mac, iOS, Windows, Android, Linux, and more.
High speeds: Fast connections are critical for smooth video streaming.
The Best VPNs to Get a Ukrainian IP Address
Overall Rating: 4.9 – The Fastest VPN We Tested for Ukraine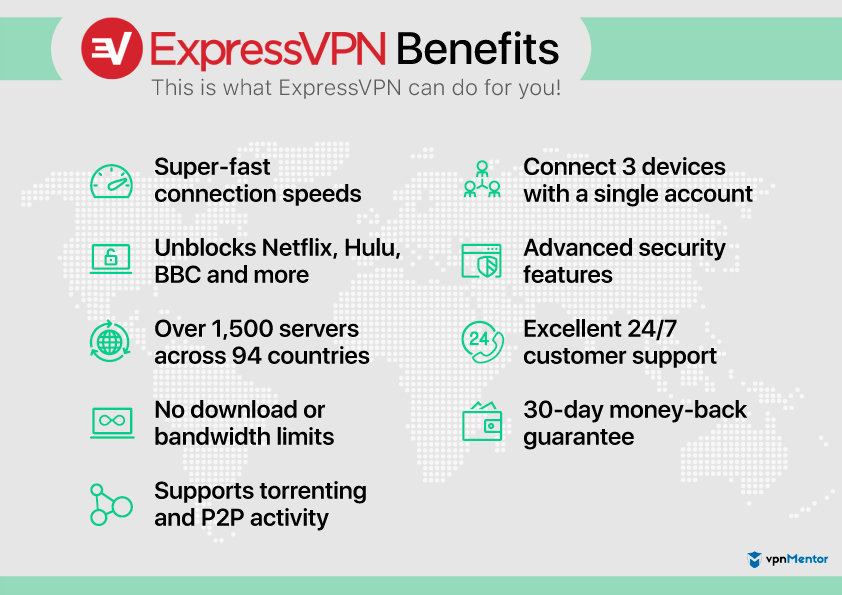 Don't Miss It: Get 49% off the #1 VPN & try it for 30 days risk-FREE
ExpressVPN offers more than 2,000 fast and secure servers worldwide. The provider uses military-grade AES 256-CBC encryption, offers unlimited server switching, and doesn't log any user information at all.
For privacy reasons, ExpressVPN doesn't release detailed information about its server network. However, our testing has confirmed that the network includes a server location in Ukraine, with multiple IP addresses to choose from.
Users love ExpressVPN's simple, cross-platform apps, with built-in security features like a kill switch and DNS leak protection. Although ExpressVPN doesn't usually offer a free trial, you can sign up with the peace of mind of a 30-day money-back guarantee.
Need more info? Here's our detailed expert review of ExpressVPN.
Overall Rating: 4.9 – Our Overall #1 VPN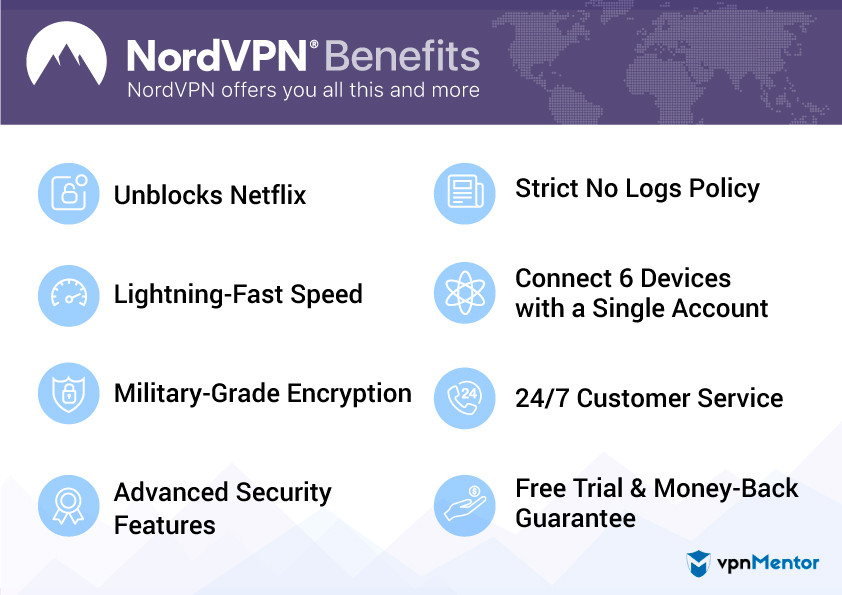 SPECIAL OFFER: GRAB YOUR 75% DISCOUNT to Get a Ukraine IP Address With NordVPN NOW!
There are 9 NordVPN servers in Ukraine, and over 5,000 around the world. They are fast and support P2P activity, which means this VPN is a great choice for safe, anonymous torrenting.
Users have made NordVPN our highest-rated VPN, and our experts agree that its an impressive service from top to bottom.
Advanced users love the customizable security features, like double encryption and easy access to both OpenVPN and IKEv2, the most secure tunneling protocols available. New users appreciate preset modes that automatically choose the ideal settings for your purpose.
If you want to try before you buy, you can use the 7-day free trial, or take advantage of the 30-day money-back guarantee.
Need more info? Here's our detailed expert review of NordVPN.
Overall Rating: 4.8 – Best Value VPN with the Most Servers in Ukraine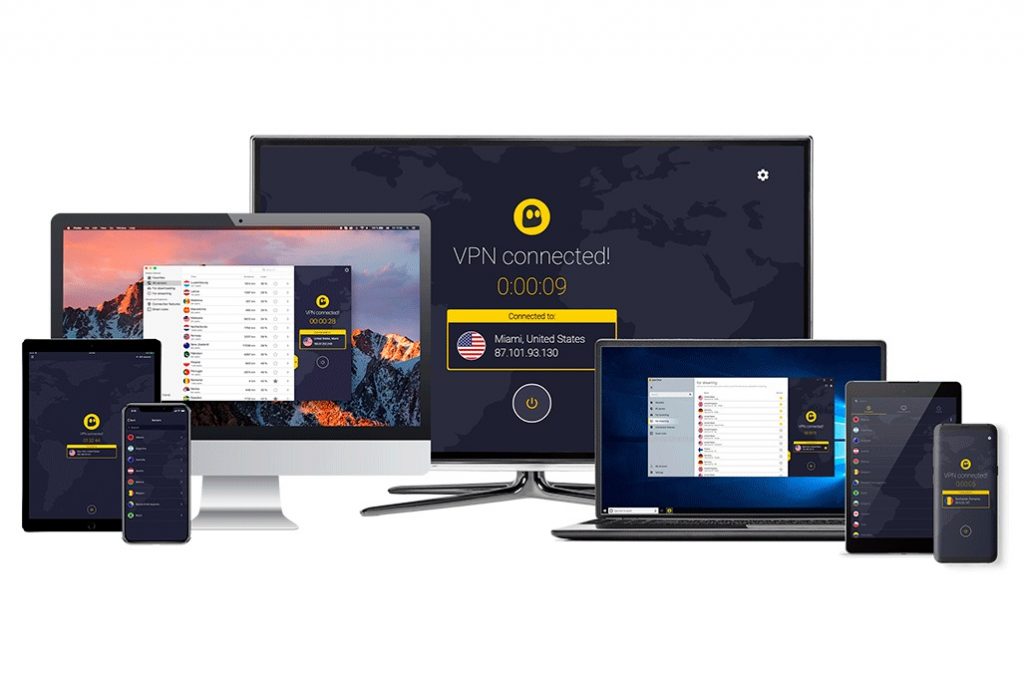 For Limited Time ONLY – Get 73% OFF CyberGhost Now
With 64 Ukrainian servers, CyberGhost offers the most options to get an IP address from Ukraine of any major VPN provider. The service doesn't store user logs, uses AES 256-bit encryption, and includes a built-in ad blocker.
CyberGhost subscription prices offer great value, which is one of the many reasons why it's such a popular choice. One CyberGhost subscription protects up to 7 devices simultaneously, a generous allowance.
Speaking of generous offers, new CyberGhost users get a 45-day money-back guarantee on their subscriptions. Take advantage of that protection by signing up for a longer period and getting great discounts.
Need More Info? Here's our detailed expert review of CyberGhost.
Overall Rating: 4.5 – One of Our Best-Rated VPNs for Speed, Value, and Security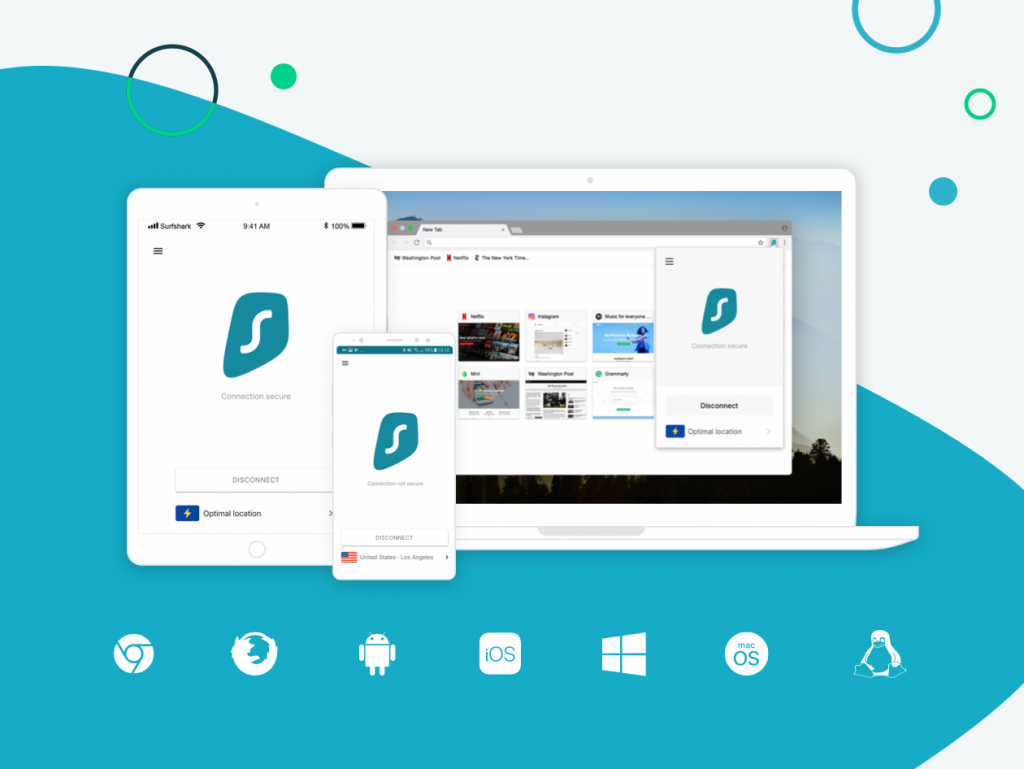 For a newcomer to the market, Surfshark has a lot to offer, and its users have taken notice. All Surshark servers support torrenting, and the preconfigured streaming profile makes watching geo-restricted content simple.
Surfshark has at least one server location in Kyiv, with multiple IP addresses to choose from. It uses AES encryption and offers high-end security features like a kill switch, multi-hop encryption chain, and built-in ad and malware blockers.
It's a great time to subscribe to Surfshark, because right now, you can protect an unlimited number of devices with one account. For complete anonymity, you can pay with Bitcoin, and you'll be protected by a 30-day money-back guarantee.
Need More Info? Here's our detailed expert review of Surfshark.
Further Reading
These Coupon Codes will Get You the Best Deal on Your VPN
Learn About the Five Best VPNs for Ukraine
Do You Need a VPN? How Do They Work? Answers To All Your VPN Questions 
The Ultimate Streaming Guide: Unblock Any Content Worldwide (Yes, even Netflix!)