How to Jailbreak Amazon Fire Stick to Stream Safely in 2020
Updated on 26th December 2019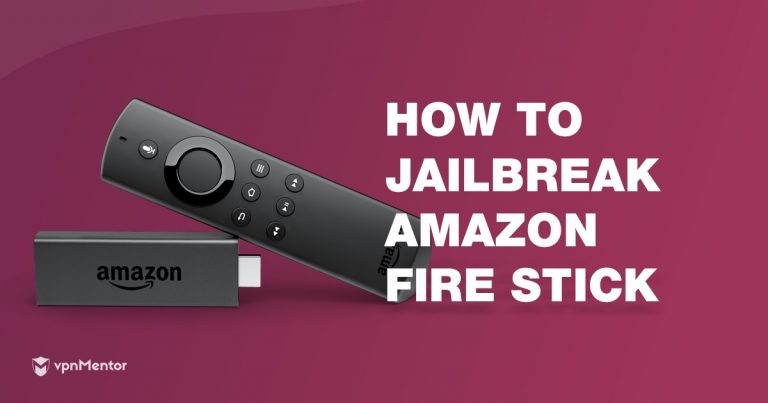 Itching to unlock your Amazon Fire Stick's full potential?
We've got great news for you – with our quick guide, it's easier than ever to jailbreak your Fire Stick and install all of your favorite Android apps, including Kodi and YouTube! With access to more streaming services and apps on your Amazon Fire Stick, you'll enjoy endless entertainment and better value for your money – and who doesn't want that?
But there's even more exciting news – we will also show you how using the right VPN will allow you to safely and anonymously bypass censorship and geoblocking to unlock exclusive content from streaming services like Netflix and Hulu. Better yet, a VPN will also secure your data, keeping you safe from cybercrime.
So, how do you safely jailbreak your Fire Stick? Our experts have done all the research for you and compiled an easy step-by-step guide.
Here's all you need to know to jailbreak your Amazon Fire Stick!
What is Jailbreaking?
When you jailbreak a device, you alter its operating system to remove the restrictions that its manufacturer has put in place – usually, so you can install third-party software and apps. It can be a complicated process, but luckily, you don't need to completely jailbreak your Fire Stick to do this. Instead, you will be 'sideloading' the apps you want to use.
Sideloading is a simpler way of jailbreaking your device. Instead of reconfiguring parts of its operating system, you'll simply need to install the apps you need using APK files from either the internet, your computer, or another Android device. It's really easy, even if you're a beginner, and we're here to show you how!
But wait… is sideloading safe and legal?
Absolutely!
Both sideloading and jailbreaking are legal and safe. However, you might get into trouble if you use your sideloaded apps to watch copyrighted content. You could even stream copyrighted content from a third-party app without knowing – which is why it's so important to use a VPN.
With a VPN you'll be completely anonymous online, so if you do accidentally access copyrighted material, it can never be traced back to you. After all, you don't want to face legal consequences for clicking the wrong link!
Here at vpnMentor, we don't support or encourage illegal streaming activity.
Why You Need a VPN to Stream with Fire Stick
Safeguard your personal information: Unfortunately, third-party Android apps aren't always what they seem. Sometimes, hackers and other cybercriminals will use a seemingly normal app to harvest your personal data, such as your passwords or banking details.
A VPN encrypts all the data that travels over your connection, making it completely unreadable to hackers – and saving you from cybercrime.
Bypass geoblocking: Streaming services, like Netflix and Hulu, use geoblocking to restrict the content you can view. They actually offer a much larger catalog of shows and movies in other countries, but you just can't see them – unless you use a VPN.
A VPN masks your IP location to make it look like you are accessing the internet from another country, unlocking all of the exclusive content that's available there. And, if you want to check out what's on in another location, you can simply switch servers.
This is really useful for travelers and expats, too. If you're missing out on episodes of your favorite shows back home, all you need to do is select a server in your country and you'll be catching up in no time.
Avoid legal consequences: VPNs mask your online identity, making you completely anonymous – so, if you accidentally stream copyrighted material on your Fire Stick, there is no way to trace it back to you.
Increase your connection speed: If you're suffering the frustrations of network congestion and ISP throttling, a VPN may be the answer you've always hoped for.
By connecting your device directly to a remote server instead of your ISP's local server, your VPN is able to bypass congestion and throttling to restore your connection to top speed.
What to Look for in a VPN for Amazon Fire Stick
For the best streaming experience, it's important to choose the right VPN for your Amazon Fire Stick.
Your provider will need to offer:
Apps for Android or Amazon Fire Stick itself, and apps for any other devices you want to protect.
Multiple simultaneous device connections on the same account.
Unlimited bandwidth and high-speed connections – there's nothing worse than pausing the drama to wait for buffering!
A large network of servers in countries where the content you want to access is freely available.
The ability to bypass VPN blocks that companies like Netflix use – not all VPNs can do this!
Top-of-the-line security features, like 256-bit encryption, a strict no-logs policy, and an automatic kill switch to keep your data from falling into the wrong hands.
The 3 Best VPNs for Amazon Fire Stick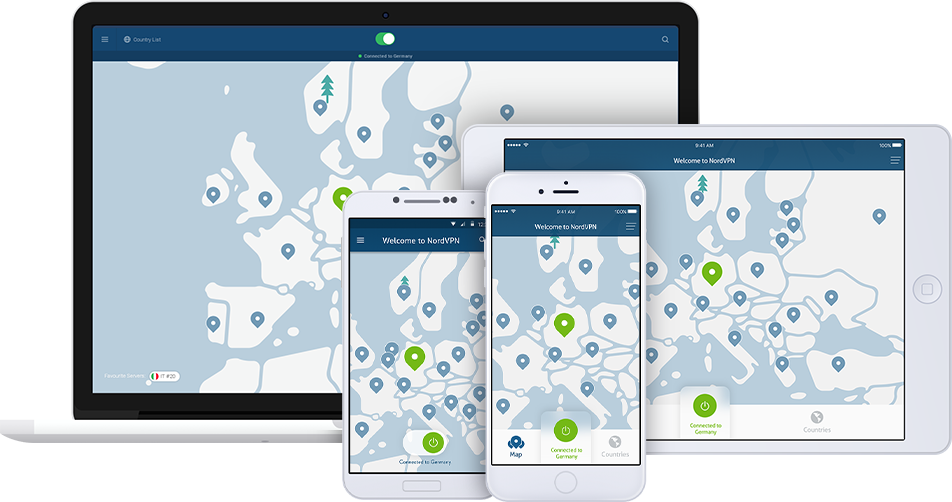 There are two factors that make NordVPN one of our top picks for Fire Stick: its incredibly easy-to-use Fire Stick app, and its ability to easily bypass geoblocking and VPN blocks.
NordVPN operates a huge network of over 5,000 servers across 62 countries, which means you will have an unlimited choice when it comes to unblocking apps and streaming services. It also offers super-fast speeds and unlimited bandwidth, a total must-have for streaming on any device.
And when it comes to security, NordVPN has you covered with 256-bit AES encryption, an automatic kill switch, and a strict no-logs policy so your data will always be private and safe. On top of this, you'll also enjoy complete DNS leak protection and access to Onion over VPN.
The app comes with NordVPN's innovative CyberSec ad and malware blocker pre-installed. It will not only vanquish ads while you're streaming, but guard you against malware and risky websites. Although this isn't such a big risk with an Amazon Fire Stick, it's great for your computers and phones.
Test NordVPN on your Amazon Fire Stick risk-free with a 30-day money-back guarantee.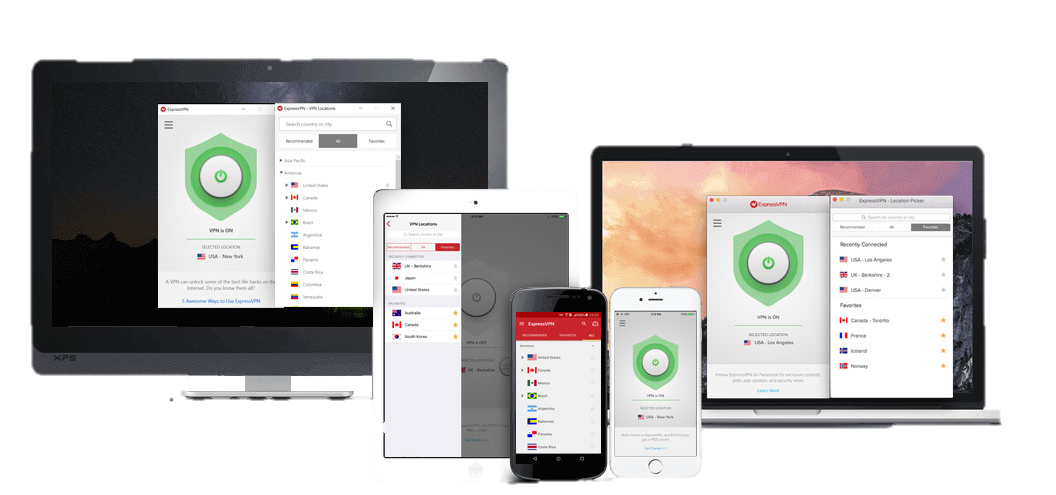 You'll love ExpressVPN for Amazon Fire Stick – the fastest VPN on the market.
Its lightweight Fire Stick app provides the perfect protection while you zoom past geoblocks and VPN blocks. Aside from unrestricted apps and entertainment, you'll also enjoy the protection of best-in-class encryption, a strict no-logs policy, and an automatic kill switch.
And with access to over 2,000 servers across 94 countries, you'll never run out of entertainment options with ExpressVPN. If you ever get stuck (which we seriously doubt you will), ExpressVPN offers 24/7 customer support via live chat and a 30-day, no-questions-asked, money-back guarantee on all of its plans. It's no wonder why users love ExpressVPN.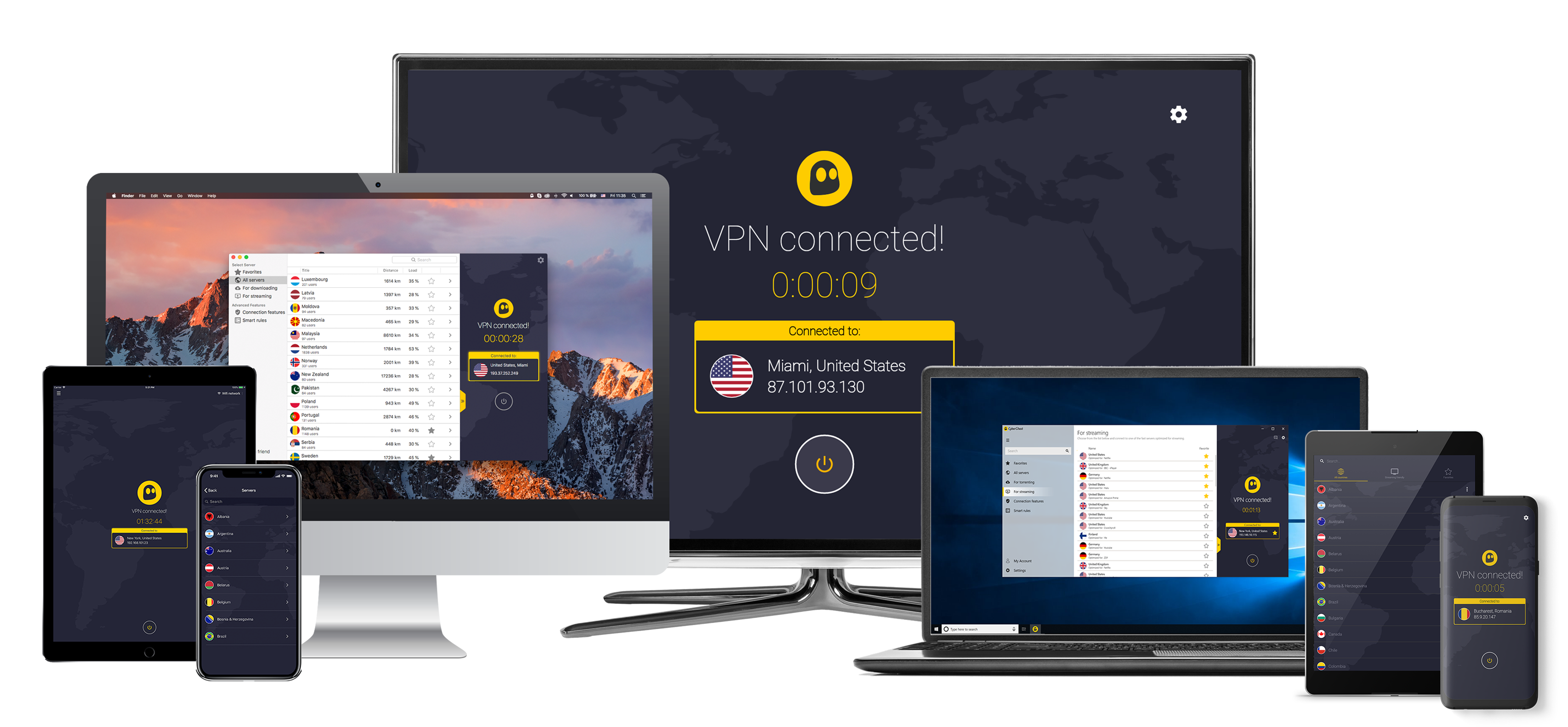 With unlimited bandwidth and lightning-fast speeds, CyberGhost is the perfect match for streaming. In fact, its user-friendly app even comes with a pre-configured profile for the smoothest streaming experience possible.
Your browsing activity will always be a secret with its strict no-logs policy and 256-bit encryption – and did we mention that with over 3,000 servers across 60 countries, it's incredibly easy to bypass geoblocking and VPN blocks with CyberGhost?
Best of all, CyberGhost offers an app for Fire Stick – no need to install and configure it manually! You can use your 45-day money-back guarantee to see why CyberGhost is a top choice for Fire Stick.
How to Jailbreak Amazon Fire Stick
There are many different ways to sideload apps onto your Amazon Fire Stick, and after careful review, we have selected the three easiest methods.
But before you try any of these, you'll need to configure your device to allow apps from unknown sources using these three easy steps:
Navigate to your Fire Stick's 'settings' page.
Select 'system' > 'developer options.'
Enable 'allow apps from unknown sources.'
Sideload Apps Using Your Android Phone or Tablet:
If you already own an Android device, sideloading apps to your Amazon Fire Stick with Apps2Fire is easy! For this method, you'll need to download Apps2Fire from the Play Store on your Android phone or tablet first.
On your Fire Stick, navigate to the 'settings' page, then click 'device' > 'about' > 'network' and write down the IP address on a piece of paper.
Go back to your Fire Stick's 'settings' page and click 'device' > 'developer options' and enable ADV debugging.
Make sure your phone or tablet is connected to the same wi-fi network as your Fire Stick and open up Apps2Fire on your phone or tablet.
In Apps2Fire, tap the 'settings' button and select 'set up.'
Enter your Fire Stick's IP address in the dialog box and click save.
Tap on the menu button and select 'upload apps,' then tap on the app you want to install and it will transfer automatically!
Sideload Apps Directly on Your Amazon Fire Stick:
This method is a little more complicated because you will need to find the direct link to the APK of the app you want to install first. Luckily, these are usually available on the app developer's website, or by doing a quick Google search.
Click search on your Fire Stick's main menu, and type in ES Explorer.
Once the app is found, click on it to download and install it.
Open ES Explorer, then click 'tools' > 'download manager.'
Select '+ new,' and enter the app's APK link in the 'path' field.
Enter a name for the app and click 'download now.'
Download Straight from Your Computer Using adbLINK:
You can also install apps on your Amazon Fire Stick straight from your computer using a free program called adbLink.
On your Fire Stick, navigate to your 'settings' page, then click 'about' > 'network,' and write down the Fire Stick's IP address.
On your PC, open adbLink, click 'new,' and follow the program's prompts to add your Fire Stick using the IP address.
Then, on your computer, download the APK files of the apps you want to install. You can usually do this straight from the developer's website.
In adbLink, click 'install APK', select the app you want to transfer, and click 'okay.'
adbLink will automatically install the app on your Fire Stick.
The Best Apps to Sideload onto Your Amazon Fire Stick
Your options are virtually limitless! Here are some of our favorites:
YouTube: YouTube used to be available on Fire Stick, but Google has since removed it from the Amazon store. With sideloading, you can watch YouTube on Fire Stick again!
Kodi: Kodi is a free, open-source media player with hundreds of add-ons that unlock everything from music to TV and movies.
Terrarium TV: Terrarium TV offers an abundance of HD TV shows and movies to stream directly to your TV with Amazon Fire Stick.
Conclusion
You can unlock your Amazon Fire Stick's limitless potential by sideloading Android apps onto it, but it simply isn't safe to do this without a VPN.
A VPN masks your Amazon Fire Stick's IP location to bypass geoblocking and unlock exclusive content from around the world, but more importantly, it will keep you and your private information safe from hackers and spies.
It will also protect you from potential legal action – with so many third-party apps available, it's incredibly easy to accidentally stream copyrighted material. With a VPN, your connection will be completely anonymous, making it impossible to trace this back to you, and protecting you from the legal consequences.
To learn more about how VPNs can protect your Amazon Fire Stick, check out our experts' guide to VPNs for Fire Stick.