Watch the Australian Open Online from Anywhere in 2020
Updated on 20th May 2020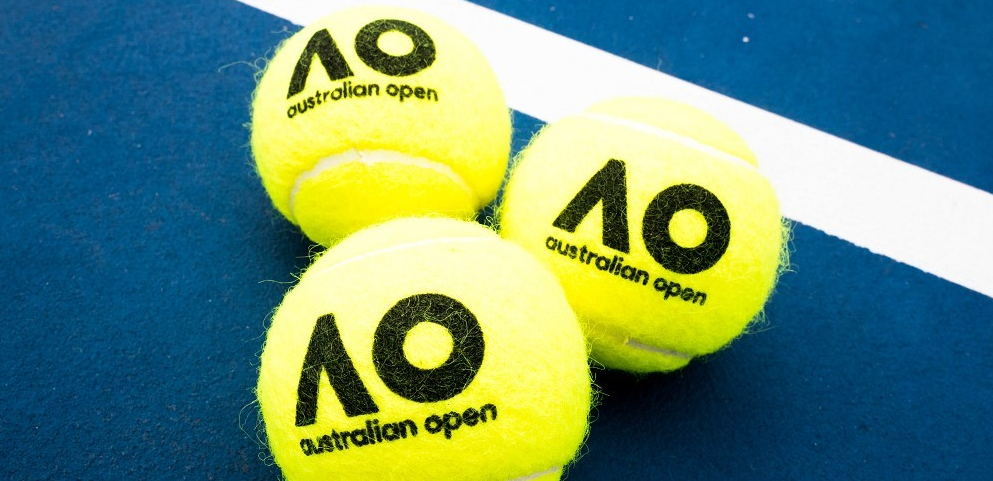 Are you ready for the kickoff of the first Grand Slam championship of the new year? The wait is over to see tennis's best in Melbourne at the 2020 Australian Open. The world wants to know who will take the first major crown of the new season.
The matches are too big and too important to miss. But you're at risk of missing this exciting event if you're outside the country during the tournament. Broadcaster geo-restrictions will block your access. 
There's a way around those geographical restrictions: With a VPN. Use a VPN to stream the Australian Open and you can choose your own virtual location to make it look like you're in another country. Using a VPN is simple and it only takes a few minutes to set up.
As a sports fan, I've researched several VPNs for streaming sports, and after checking out quite a few, I've found that NordVPN is the best choice for watching tennis.
My quick guide shows you how to use a VPN to see the best tennis on earth from January 20-February 2.
Take a look at my other VPN recommendations for streaming the Australian Open.
Watch the Australian Open Now!
Short on time? Quick Guide – Watch the Australia Broadcast on Channel 9
Choose a VPN that has servers in Australia. I suggest NordVPN for its ability to bypass geoblocks and for its high-speed network.
Install the VPN and connect to an Australia server.
Go to www.9now.com.au and enjoy the match!
Watch the Australian Open Now!
Quick Guide – Watch the Austria Broadcast on Servus TV
Select a high-speed VPN with servers in Austria. NordVPN is my recommendation for its super-high speeds, and it has no problems getting through geo-restricted content.
Download and install the VPN and then open it to connect to a server in Austria.
Go to www.servus.com/tv/jetzt-live/.
Stream the tournament!
Watch the Australian Open Now!
Why You Need a VPN to Watch the Australian Open
Just after the new year, a new season of tennis brings the first major event of 2020. The Australian Open sets the tone for a fresh year of competition. However, you can only stream the tournament if you're in Australia.
Broadcasters block their streams, so users outside of their countries can't watch. What does this mean if you want to see the Australian Open? You need to convince the broadcaster that you're in the same country, which is what a VPN does.
When you connect to a VPN, you choose the country that acts like your location. When the streaming site checks your IP address, it sees the VPN server, not your own system. It checks the location for the server's IP address, sees it's in the same country, and voila, you're in! Stream the entire tennis tournament and watch every serve and volley.
3 Best VPNs for Watching the Australian Open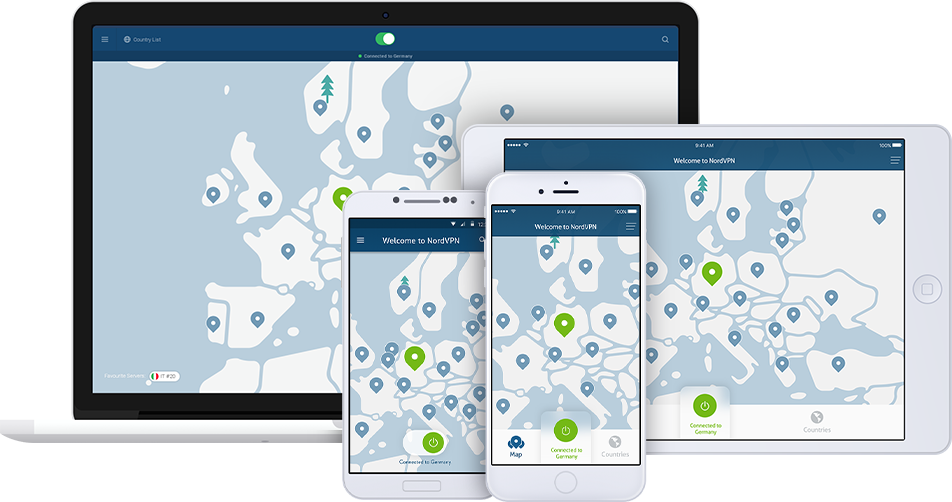 Works with: Channel 9 Australia, Servus TV, ESPN, Eurosport, Amazon Prime Video, Sling TV, BBC iPlayer, Hulu, Netflix
Compatible with: Windows, macOS, Android, iOS, Android TV, Linux, Chrome, Firefox, routers
Over 5,500 global servers, 250+ in Australia
Superfast streaming speeds
SmartPlay feature for accessing geoblocked content
30-day money-back guarantee
24/7 live chat available
The fastest VPN for streaming, NordVPN is my #1 recommendation for watching the Australian Open from anywhere. Of its 5,500+ servers, you have more than 250 in Australia to choose from.
With its unique SmartPlay technology, you're guaranteed that the server you choose can break through geoblocks and give you access to the tournament. And it's simple to use. You connect to a server and stream – no complicated configurations.
NordVPN doesn't limit your speed or your bandwidth, which means buffering and slow loading times won't interrupt your stream of the Australian Open. And using this premium VPN keeps your ISP from throttling your connection. You'll always have a fast and smooth connection to tennis's greats.
Want to share your VPN with other tennis aficionados? You can connect on up to six devices at once with one account. Give tennis access for everyone.
If you're not quite sure you want to commit long term to NordVPN, that's fine. Check it out using the 30-day money-back guarantee and explore it completely during the initial month.
Want to know more? Explore our NordVPN review to see the full results of our research and testing.
Watch the Australian Open With NordVPN!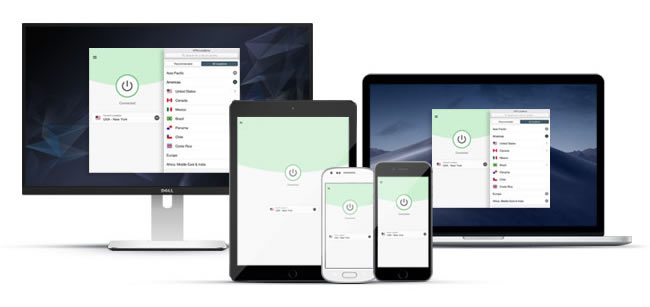 Works with: Servus TV, Channel 9 Australia, Eurosport, ESPN, Sling TV, Amazon Prime Video, HBO GO, Netflix, CBC, NBC
Compatible with: Chrome, iOS, Android TV, Windows, Linux, macOS, Firefox, Android, Safari, routers, game consoles
3,000+ servers worldwide, 5 Australia server locations
Excellent speeds for streaming live sports
30-day money-back guarantee
Support available through 24/7 live chat
Fantastic for bypassing geoblocked content, with an incredibly fast network, ExpressVPN is my second recommendation for streaming live sports.
As one of the fastest VPNs with unlimited bandwidth, there's no question that its speeds can keep up with the action of the Australian Open. If you use a Windows or Mac device, you have access to a built-in speed test, so you can pick the fastest server to stream live tennis.
The broad ExpressVPN network covers 94 countries with over 3,000 servers, and throughout Australia, there are five server locations. You have plenty of server options when you connect to stream the best in professional tennis.
Do you have several devices that you'd like to use to watch the tennis matches? Not a problem. A single ExpressVPN subscription allows you five simultaneous devices connections.
You can try ExpressVPN risk-free during the Australian Open when you take advantage of the 30-day money-back guarantee. After the tournament is over, you can get a full refund. But when you experience all of its features, you may just love it.
Watch the Australian Open With ExpressVPN!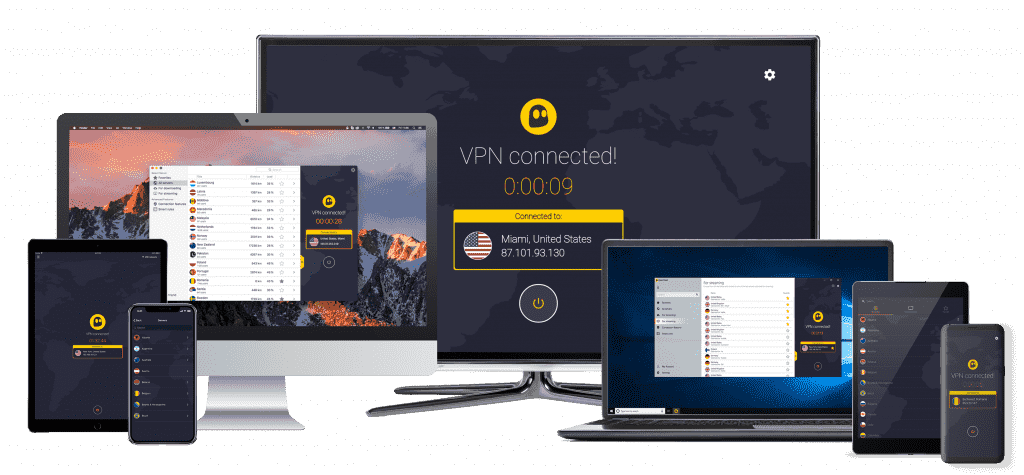 Works with: Channel 9 Australia, Servus TV, ESPN, Eurosport, Sling TV, BBC iPlayer, CBC, Amazon Prime Video, YouTube TV
Compatible with: Amazon Fire TV, Linux, macOS, Firefox, iOS, Windows, Android TV, Chrome, Windows, Android, routers
More than 6,000 servers, 100+ in Australia
Fast network speeds for streaming
Streaming-dedicated servers
Full refund within 45 days of signing up
Live chat support
CyberGhost offers a fast network that proves to avoid geo-restrictions. And for some broadcasters, it provides a special service. The CyberGhost network offer servers customized for specific broadcasters.
These streaming-specialized servers guarantee you can connect to a streaming site. Once you make the connection with your device, you get the blazing-fast speeds of CyberGhost that keep up with everything on the screen. There's no lag to interrupt your viewing experience – you witness every backhand and drop shot in the tournament.
You have your choice of over 6,000 servers around the world, giving you access to IP addresses from 90 countries, and that list includes 100+ in Australia.
Friends and family can also stay up on the goings-on of the Australian Open and watch themselves, if you decide to be generous and share your subscription, which allows you seven device connections at the same time.
If you're new to VPNs and need extra time to explore all its features, you're in luck! CyberGhost offers a risk-free, 45-day money-back guarantee. Take all this time to experience it while watching the tennis tournament.
Watch the Australian Open With CyberGhost!
FAQs
Will a VPN slow down my streaming connection?
Technically, yes, but you probably won't notice the difference. VPNs add another layer between you and the streaming site, which does slow down your connection. But the VPNs I've recommended are fast enough that you can keep up with a stream without a problem.
Why do broadcasters block their streams in other countries?
First, content is often licensed to a certain broadcaster in each country, so they block their streams to avoid infringing on another broadcaster's license. Second, the content may infringe a copyright in the other country. And lastly, content legal in one country may be illegal in another. VPNs give you the option to work around these geo-restrictions and see what the rest of the world sees.
Are VPNs legal?
In most countries, yes, however, some countries, like China and Russia, make them illegal or put strict limits on them. You're ultimately responsible for knowing the laws where you are. But most nations don't put any restrictions on VPNs. Take a look at our article on VPN legality for more information.
Bottom Line
Catch every serve, every volley, and every rally in the Australian Open, no matter where you are. When you use a VPN, you can watch all the matches that you want to see.
Get connected today and be ready for the Australian Open. If you can't decide which VPN to try, I can help. NordVPN is my recommendation. It has the combination of high speeds, unlimited bandwidth, and the ability to get through geo-blocked content that you need to stream the Australian Open.
If you want to keep up with the sports scene in Europe, take a look at the Best VPNs for Eurosport.
Want more Australian television? How to Get an Australian IP Address Anywhere shows you how you can do that.
Also, see how you can save on your subscription on our deals and coupons page.