How to Stream ČT Sport for FREE Outside the Czech Republic
Updated on 30th June 2020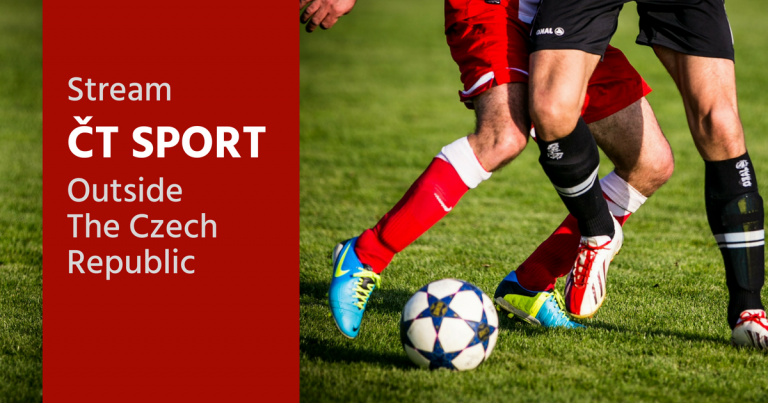 ČT Sport offers some of the best free sports coverage in the world, including football, hockey, track and field, numerous European championships, and the Olympic games. Unfortunately for most of us, access to the channel is restricted to TV and internet users within the Czech Republic. But don't worry, we've figured out how you can watch your favorite ČT Sport programs from anywhere for FREE with a good internet connection and a good VPN.
By masking your true location and assigning you an IP address in the Czech Republic, a VPN allows you to bypass the geoblocks that would usually prevent you from accessing the ČT Sport Live streaming service from your location.
Best of all, a VPN also protects your privacy by encrypting your internet activity, and the top VPN services also block ads and malware. Some free websites might claim to stream ČT Sport programming with no VPN required, but if you use them, you put your devices at risk for viruses and spyware, all for low-quality video with frequent interruptions.
So let our experts guide you through the safe, easy way to use a VPN to watch ČT Sport no matter where you are!
How To Watch: Quick Guide
Choose a VPN with servers in the Czech Republic. See our recommendations below including CyberGhost – our #1!
Install the VPN and connect to a Czech Republic server.
Go to Česká televize live TV platform, locate ČT Sport programming, and start streaming!
Why Do I Need a VPN to Watch ČT Sport?
Your VPN, or virtual private network, is the safe, reliable way to get around geoblocking. Geoblocking is a set of geographical restrictions that limit access to certain programs to a given location. For example, ČT Sport is geoblocked outside the Czech Republic.
We have some in-depth articles about why geoblocks exist, but let's focus here on how to get past them to watch ČT Sport. By allowing you to access the internet through a server inside the Czech Republic, a VPN makes you look like you're within the region where ČT Sport is available. Just like that, the geoblocks are gone and you can stream great sports action in high quality. Best of all, ČT Sport is a FREE streaming service!
A VPN does more for you than just helping you access geo-restricted content, however. Enhanced security is among the most important benefits of VPN use. End-to-end encryption along the VPN server network (known as "tunneling") keeps your identity masked and your activity hidden from cybercriminals and ISP and government spying.
However, not all VPNs are equal in quality – not even close. We've researched hundreds of VPNs to find the ones with the features you need to enjoy the great free sports coverage on ČT Sport in high quality, without annoying lagging or buffering.
Best VPNs For Watching ČT Sport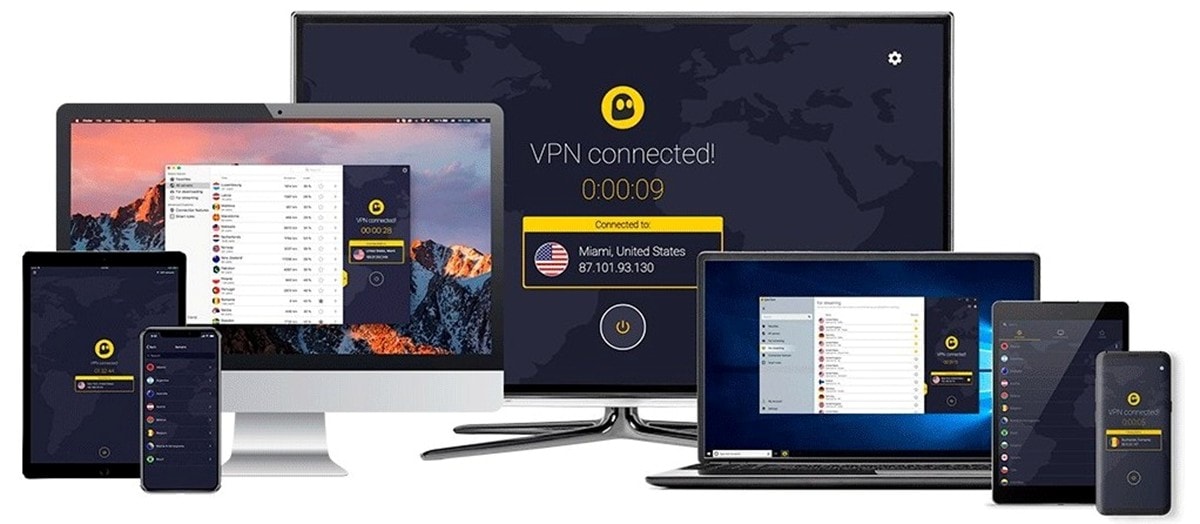 Strong security, including a "stealth" mode, and one of the most user-friendly interfaces in the industry are among the many reasons why CyberGhost is a fan favorite.
Worldwide access is guaranteed by an array of over 2,500 servers, including 70 in the Czech Republic. Multiple tunneling protocols and 256-bit encryption keep you, your data, and your devices safe as you watch all the action on ČT Sport.
Like the next two VPNs on this list, CyberGhost gets through even the toughest geoblocks and VPN-blocking protocols to give you access to other popular streaming services like US Netflix and the iBBC player.
This VPN also offers simultaneous connection of up to seven devices, affordable prices for long-term plans, 24/7 customer support and a 45-day money-back guarantee.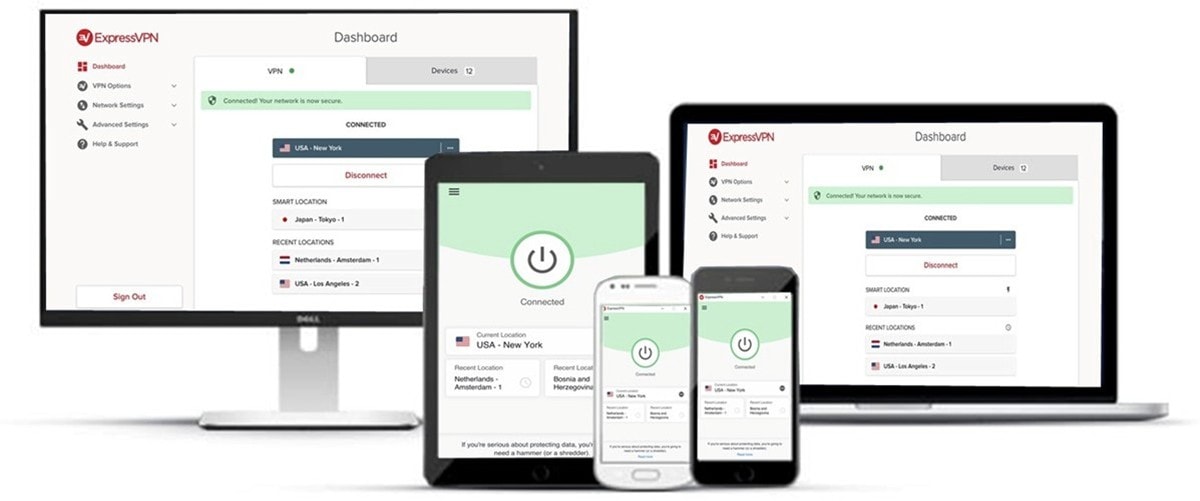 Fast connections are a must for seamless streaming, and no premium VPN is faster than this one.
Our tests have shown again and again that even in countries where ExpressVPN has only one server, like the Czech Republic, connection speeds are consistently higher than you can get with almost any other VPN.
That reason alone could explain why so many users love Express VPN for streaming, but this provider understands the importance of security and privacy, too. Military-grade encryption and your choice of tunneling protocols are just two of numerous features that keep you safe.
A verified promise of no logging of connections or user activity further guarantees that you can use this VPN to stream ČT Sport with complete anonymity.
With the 30-day money-back guarantee, you can take it for a risk-free test drive.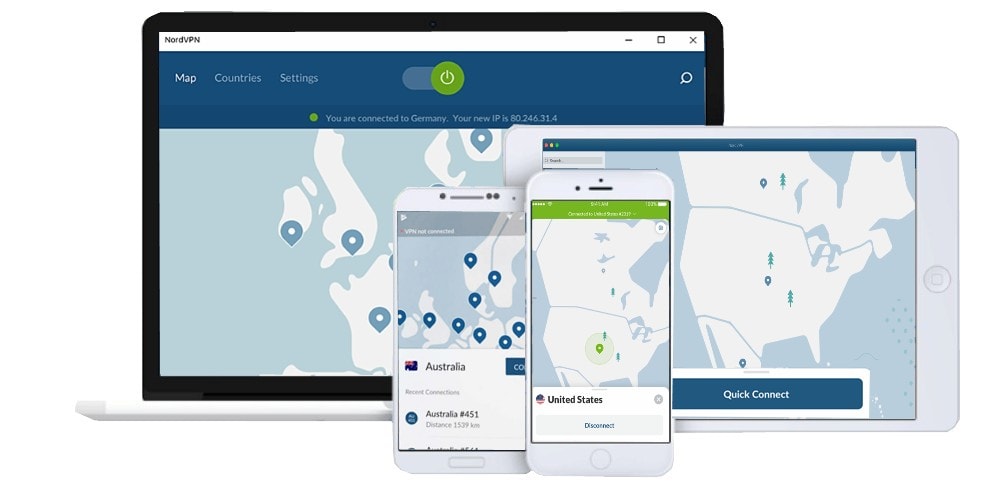 NordVPN's worldwide network of 4,700+ servers includes an impressive 28 in the Czech Republic.
The network also has dedicated servers optimized for streaming, so you can be sure of a fast connection and smooth video.
Enhanced security protocols like Double VPN, combined with 2048-bit encryption, a kill switch, and a strict no-logging policy, keep you safe and anonymous when you use NordVPN.
A single subscription allows for up to six simultaneous device connections, so your whole family can enjoy their favorite sports on ČT Sport. This VPN is also very easy to use and provides great 24/7 customer support, so it's not surprising that it has become the most popular VPN available today.
Take advantage of the 30-day money-back guarantee and see for yourself.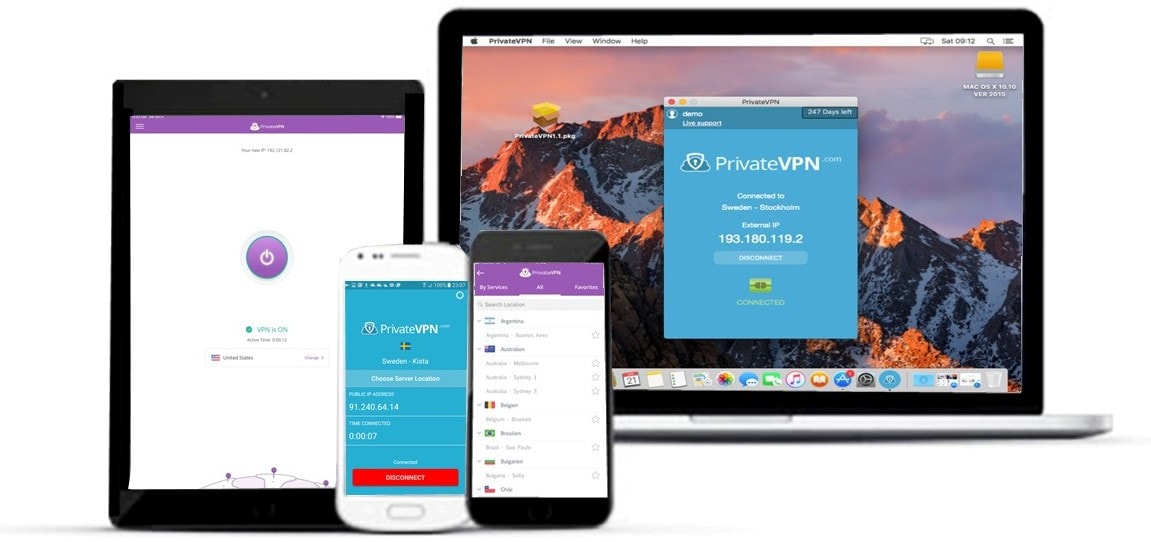 With unlimited bandwidth, low pricing, and a user-friendly platform, PrivateVPN has climbed to the top tier of VPN services.
Dedicated apps for Windows, MacOS, iOS, Android, and Linux can all be installed in a few minutes, with guidance available in Swedish, German, Dutch, and English.
Strong encryption and a variety of security protocols including OpenVPN keep your browsing private and anonymous.
Like the above VPNs, PrivateVPN offers a 30-day money-back guarantee, but in our experience, the guarantee is not always honored.
In any case, what we like most about PrivateVPN is its very high connection speed, which has helped to make it a popular choice for torrenting and streaming.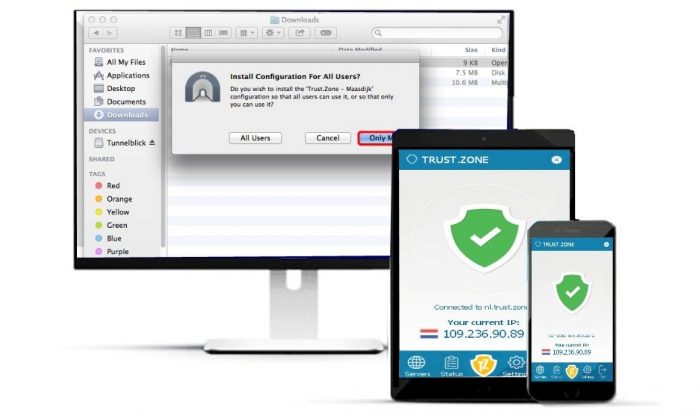 Trust.Zone is a straightforward VPN that does it all, with user-friendly apps for all major devices and exceptional unblocking capabilities.
It does not offer many choices for security protocols, but since one of the options is OpenVPN, you will be well protected. Additional security features include 256-bit encryption and an automatic kill switch.
Subscription plans are reasonably priced, with discounts if you pay in Bitcoin.
The only real negative we see with this VPN is a lack of 24/7 support, but based on the user reviews we have collected, most Trust.Zone users don't see that as a problem. Check out the 3-day free trial and see what you think.
Summary
Now that you know how to watch all the exciting events on ČT Sport for FREE from outside the Czech Republic, all you have to do is to choose the VPN that's best for you. Don't worry, we've got lots more information to help you decide, including our experts' analysis of what separates the best VPNs from all the rest.
Reliable VPNs aren't free, but the great programming on ČT Sport is, so it's time for you to start watching all the action! And guess what? Our research team wants to save you even more money by gathering up the best available deals on all the best VPNs!