Watch the 2018 IIHF World Championship Online for FREE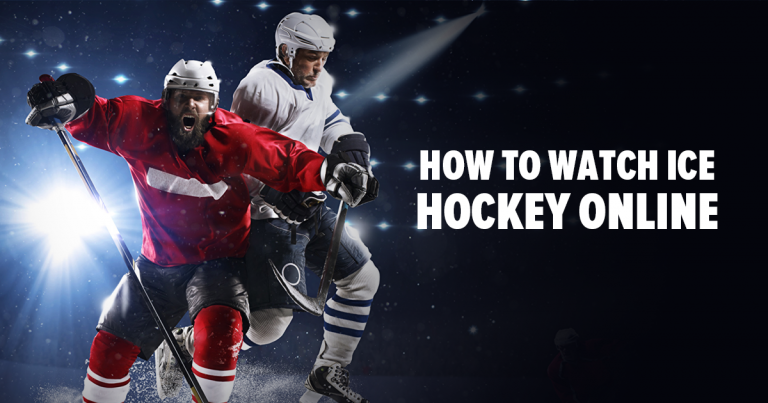 The 2019 IIHF World Championship is taking place this coming May with a Scandinavian twist.
Denmark will be this year's home to one of the most anticipated events in ice hockey, where the best 16 teams will go face-to-face for the trophy, including Sweden, USA, Finland, and Switzerland.
The upcoming IIHF World Championship is on every ice hockey enthusiast's agenda, but if you want to catch all the action online, you may run into some issues.
Don't worry — we are here to help you out! This guide will tell you everything you need to know on how to watch the annual ice hockey World Championship on the Internet.
You can even stream it for free — stick around to learn more!
Where Can I Watch the World Championship?
When it comes to the hockey rink, there are broadcasting pioneers who are guaranteed to make your viewing experience that much more enjoyable. Couple that with super affordable live streaming, and you have Eurosport.
Eurosport is one of the best options to watch the IIHF World Championship for a variety of reasons: commentary, stream quality, panels between games — the list goes on.
Finally, there's the price — with Eurosport Player's monthly pass, you get very cheap online access to all of the network's available content:
There is a catch, however:
Eurosport Player, as the name implies, is designed with the European viewer in mind. So, it's geographically restricted outside of Europe.
Viewers trying to tune in from America, Australia, Brazil, and other countries will instead be greeted by the following message:
What a bummer, right?
Well, you can easily solve your problem with a VPN. Here's how.
Watch Ice Hockey on Eurosport from Anywhere with a VPN
VPNs (Virtual Private Networks) are popular for their data encryption and privacy. In addition, they help bypass geoblock hurdles.
A VPN allows you to "change" your IP address when you select a server to re-route your traffic, effectively eliminating any geo-restrictions on content that is otherwise unavailable in your territory.
If this is your first time hearing about VPNs, we have a guide to get you up to speed with everything you need to know!
A VPN certainly has a bunch of handy features that will make your time on the Internet better and safer, but how do you know you've made the right choice?
There are plenty of providers, but not all of them will give you what you need. For a good video streaming VPN, the following boxes must be checked: high-bandwidth servers, fast and reliable connections, and a variety of server locations.
Still not sure which VPN is the best for you? Check out our list of recommended VPNs for unblocking Eurosport Player below:
I Have a VPN — What Now?
Once you've made up your mind on a VPN, getting Eurosport Player is as simple as a few quick steps:
1. Launch your VPN. Remember — you will need to have your VPN while you're watching!
2. Select a server located in Europe. Feel free to experiment with servers — some will be faster than others!
3. Go to Eurosport Player's website.
4. Click on "Subscribe". The IIHF World Championship ends on May 20, so a monthly pass will be more than enough.
5. Enjoy the best of ice hockey on Eurosport Player!
Can I Watch for Free?
If you aren't interested in English coverage or commentary, and you simply want to watch the games live without a paid subscription, there are options for you as well!
The upcoming IIHF World Championship will be broadcast on several public national networks. Two of them — ČT Sport (Czech Republic) and SVT (Sweden) — have live streams available, which means you can catch all the action there.
They are completely free, although their websites and event coverages are in their respective language.
Another thing to keep in mind is that both ČT Sport and SVT are geoblocked outside of their country's borders. Fortunately, you already know how to get around this issue with a VPN.
Want a more thorough guide to watching these live streams from anywhere in the world? We have you covered — check out our articles on getting ČT Sport and SVT, regardless of your location.
Don't Miss a Single Moment of the Ice Hockey Championship with VPN
Denmark is going to be full of ice hockey action this May — and now you have a surefire way of catching it all online! No matter where you find yourself this spring, you can follow your favorite teams on their road to victory in the IIHF World Championship, all thanks to a reliable VPN.