Watch the 2018 Winter Olympics Online for FREE from Anywhere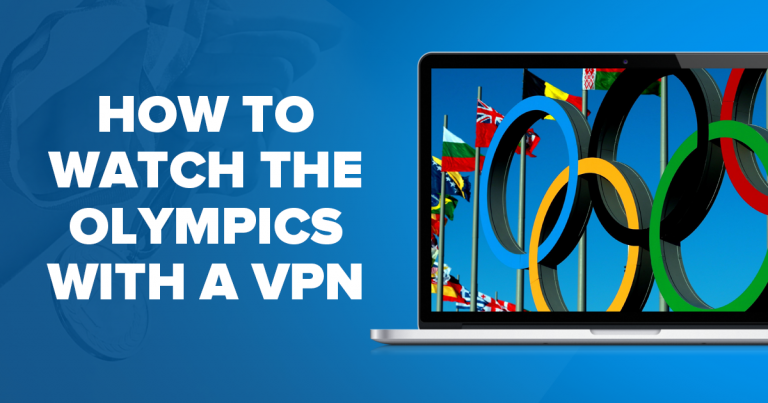 The Winter Olympic Games are almost here!
The 2018 Winter Olympics in PyeongChang is sure to be adrenaline-inducing as athletes from 100 nations come together in South Korea between February 9th and 25th to participate in 102 events.
So how can you watch the 2018 Winter Olympics in PyeongChang live, no matter where you are?
Gone are the days when the only way to watch the Olympics was through cable subscriptions. Today, round-the-clock live streaming lets you root for your teams and catch every sport.
However, the main problem with live streaming is geo-blocks, which limit access to the content you want to view.
What's the best way to watch the PyeongChang Olympics without disruptions?
Below are the three most effective ways to bypass geo-restrictions so you can get straight to the action. (Scroll down to see the free option.)
A VPN will let you access the best competitions
All three methods of streaming the Winter Olympics recommended here require a good, solid Virtual Private Network (VPN).
A VPN offers you the safety and privacy to watch all your favorite sports live and without cable.
A VPN client works by encrypting your connection to a remote server by hiding your true IP address and replacing it with an IP from the location of the faraway server.
By making it look like your IP address is in another country, a VPN allows you to bypass firewalls and censorship to access content from any country of your choice. (You can read more about how a VPN works here.)
These are the best VPNs to watch the Olympics
1. ExpressVPN
2. CyberGhost
3. IPVanish
4. Trust.Zone
Here are 3 ways you can watch the Olympics ANYWHERE
1. Stream the Olympics on NBC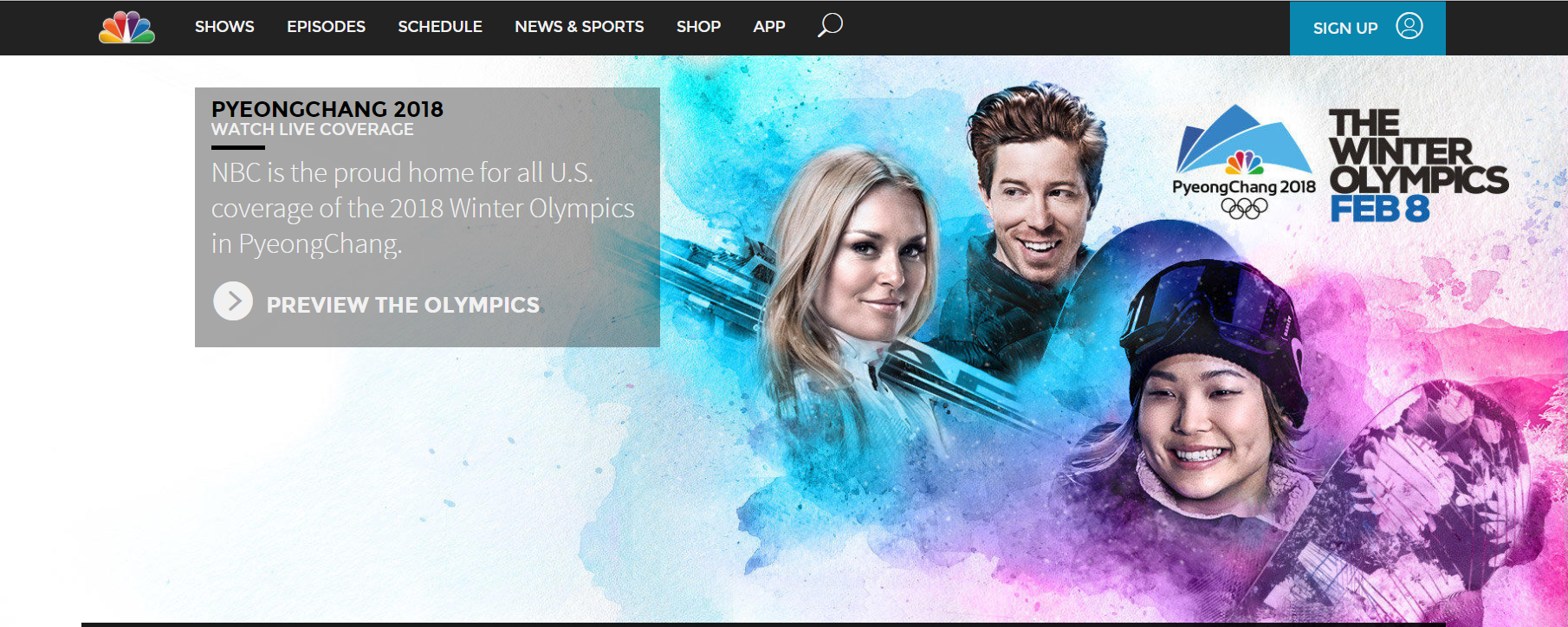 In the US, NBC obtains the rights to officially broadcast the 2018 games.
Viewers can live-stream their favorite sports on TV and online via the nbcolympic.com portal.
With over 4,000 hours of free coverage, NBC is a great choice for watching the Winter Games.
There is one caveat though-to live stream on NBC – you need to verify your U.S. cable provider's details.
If you are not a U.S. resident, there is obviously no way to provide these details. So, what is the next recourse? Sling TV!
Sling TV is an on-demand subscription service that allows you to watch TV channels such as NBC, ESPN, Fox and others online.
Streaming NBC via Sling TV eliminates the need for a cable subscription, but it's only available in the US, and you need an American credit card to pay for it.
If you do not have a US credit card, you can pay for Sling TV using a PayPal gift card. This article will show you how to do it step-by-step.
2. Watch the Olympics on Eurosport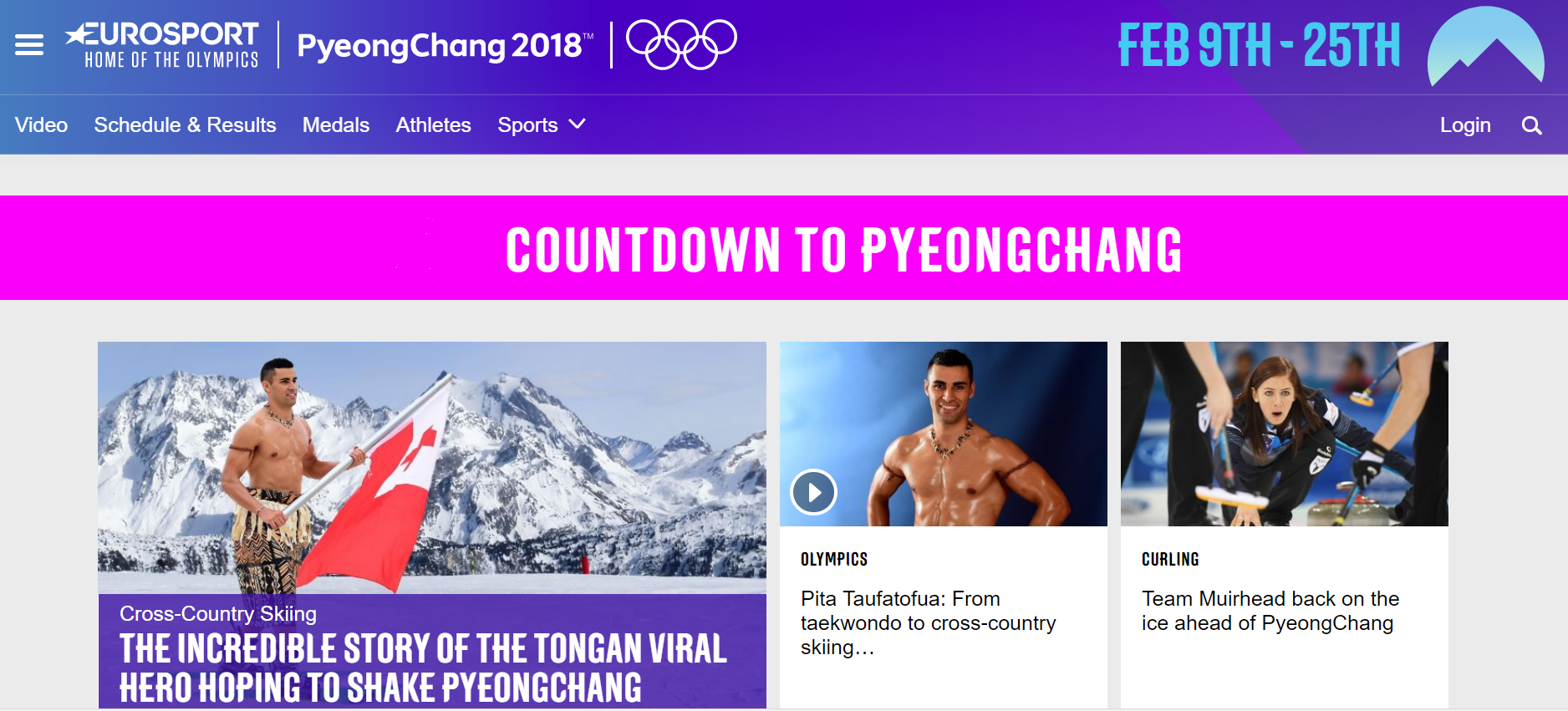 For viewers in Europe, Eurosport is the official broadcaster of the Olympics from 2018 to 2024.
Eurosport is one of the best and most reliable ways to live stream the Olympic action in PyeongChang. While this premium channel is not free, it certainly is affordable.
Eurosport comes out as a strong contender because you do not need to jump a lot of hurdles to stream.
There are no long subscription plans (you can choose a one-month plan), and there are several convenient ways of paying for the service (MasterCard, American Express credit cards, Visa, and PayPal), even if you are outside Europe.
Eurosport delivers on quality of production, coverage, and streaming dependability, making it the perfect way to watch the Winter Olympics 2018 wherever you are.
If you live outside Europe, you will need a solid VPN to live stream on the Eurosport Player website. Here's how:
Sign up for and download your preferred VPN
Connect to a server located in Europe, preferably UK or Ireland
Navigate to the Eurosport website, click on the drop-down menu on the left, and then select Olympics from the All Sports page. This will take you directly to the Winter Olympics 2018 page from where you can select the sports you want to stream.
Before you can watch any content on Eurosport, you will be asked to subscribe to the service.
Click on the subscribe button, choose a monthly subscription and provide your information. You are good to go!
3. Stream the Olympics on BBC iPlayer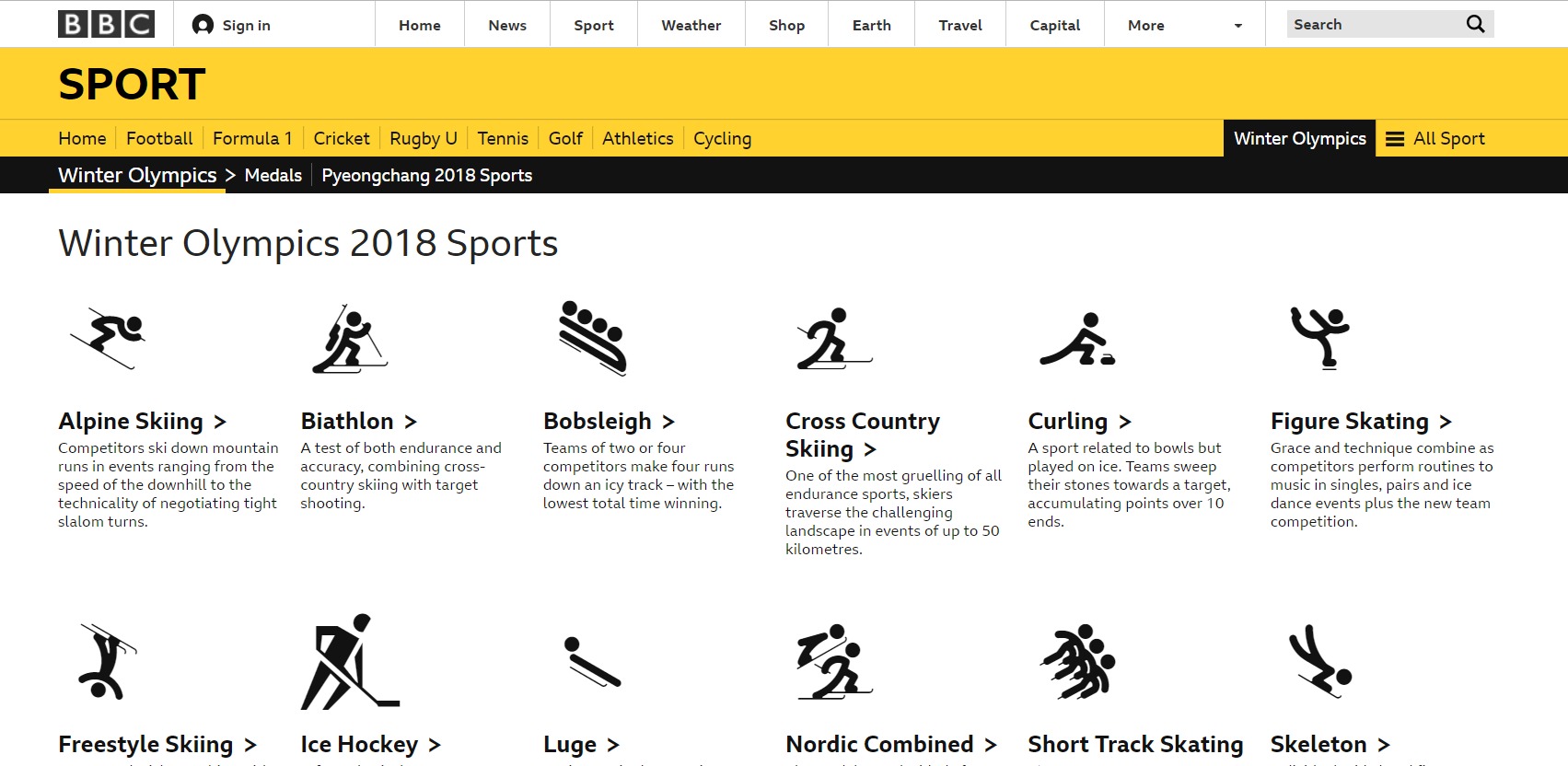 The British Broadcasting Channel (BBC) provides excellent live coverage of popular sporting events.
If you are outside the UK, live streaming via the BBC iPlayer is impossible unless you use a very good VPN. BBC has become very effective at blocking numerous IP addresses originating from VPN services.
Here is how to access iPlayer via a VPN:
Sign up and download your preferred VPN
Connect the VPN to a server in the UK
Navigate to the BBC iPlayer website to start streaming
While iPlayer is free and logging in is not required, you need to pay for a UK TV license to access content unhindered.
If you do not live in the UK, you need to have a friend with a TV license in the UK whose account you can use together with the VPN client.
Each of the three options above to watch the PyeongChang Olympics has its own pros and cons. However, one thing is certain – You need a solid VPN. Make sure to use a reliable VPN with any of the methods, and you'll be able to watch the Olympics without a problem.
Privacy Alert!
Your data is exposed to the websites you visit!
The information above can be used to track you, target you for ads, and monitor what you do online.
VPNs can help you hide this information from websites so that you are protected at all times. We recommend ExpressVPN — the #1 VPN out of over 350 providers we've tested. It has military-grade encryption and privacy features that will ensure your digital security, plus — it's currently offering 49% off.