How to Watch Sky Go with a FREE VPN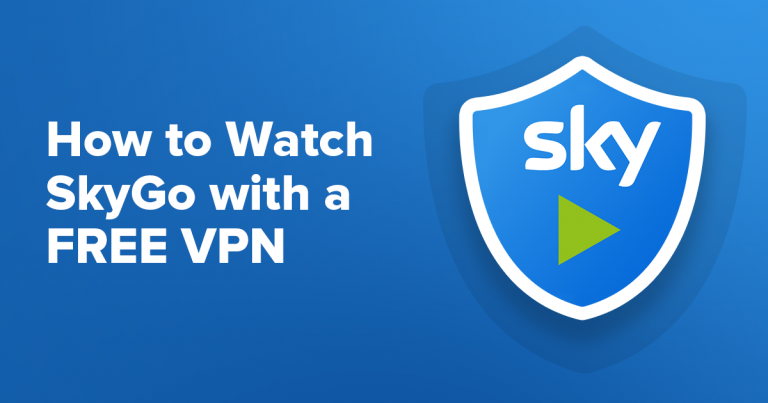 Sky Go is a favorite among British television aficionados who prefer to watch on their PC, Mac, tablet, or smartphone.
With a host of content available, from the classic Sky One to sports, news, and movie channels, Sky Go is guaranteed to keep you entertained for hours on end.
However, subscribers trying to access the platform abroad won't have much to watch:
The reason?
Sky Go is geographically restricted to the United Kingdom and the Republic of Ireland. So if you're in another country and trying to watch your favorite shows, you'll run into issues.

But worry not! You can get around the Sky Go geoblocks with a VPN. And the best part? It's absolutely free. Stick around to learn all about it.
Access Sky Go Anywhere with a VPN
How does a VPN help you?
Simply put, it allows you to change your IP address to a location of your choosing. Connecting to a server in the UK or Ireland will greenlight your device and bypass Sky Go's geographical restrictions.
New to VPNs? Get up to speed here.
Fortunately, Sky Go's geo-restriction system is nowhere near as sophisticated as those of other streaming sites, like Netflix, so you shouldn't expect any complications. It's a straightforward process. The only question is, which free VPNs are best for the job?
Free VPNs can be less reliable than the paid versions. Data logging, malware planting, and incessant ads are just some of the potential threats – but this doesn't mean there aren't solid apps you can use for free.
We recommend two tried-and-true providers – Windscribe and TunnelBear. Both have free versions, complete with UK servers for ensured access to Sky Go.
What's great about Windscribe is that you get a whopping 10 GB of data every month. And you can bump that up to 15 GB if you tweet about the VPN, giving you plenty of bandwidth to watch your favorite shows without having to pay a penny.
In order to explain how to get your VPN up and running, we're going to use Windscribe as an example, but the process is pretty much identical to that of TunnelBear if that's the provider you prefer.
How to Watch Sky Go Abroad with WindScribe
1. Download and install the Windscribe VPN for your device.
Pretty much every desktop and mobile OS is supported, as well as TVs and routers. Installation is super simple – you'll be set up in a matter of seconds.
2. Launch the VPN and select a UK server.
Windscribe's free version offers a limited number of servers, but you can still connect to the UK. Simply select it from the list and press the huge on button: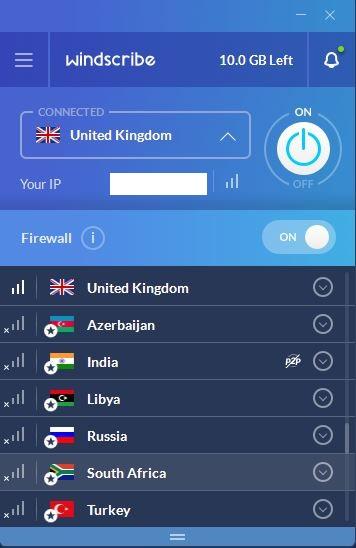 3. Navigate to Sky Go's website.
Once you've successfully connected to the UK server, all that's left is to open Sky Go. Instead of the previous "unavailable" error message, you will now see a fully-functional page: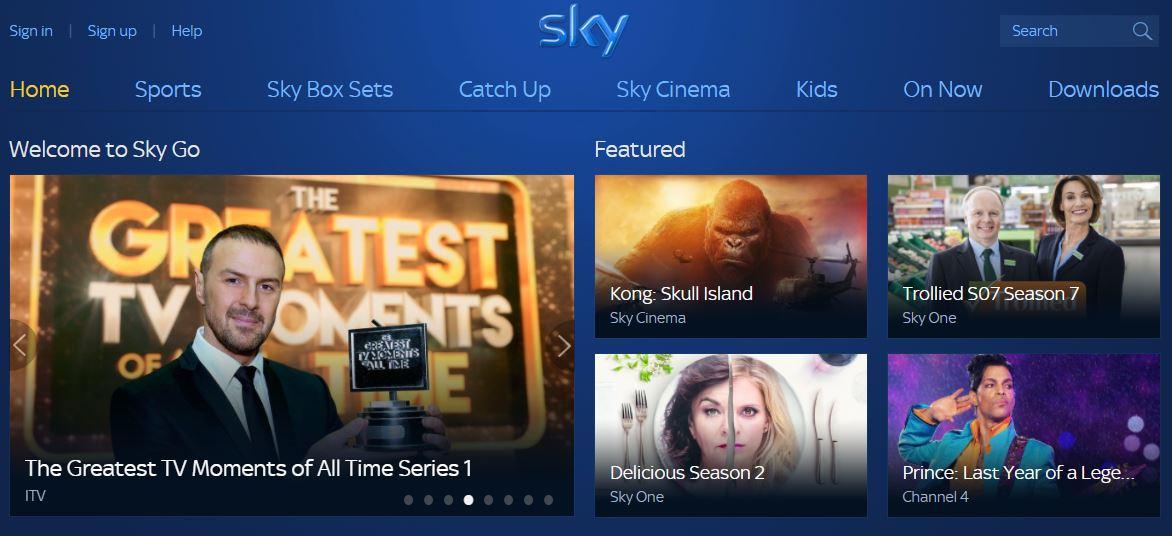 IMPORTANT: Sky Go is currently having issues with Chrome and Firefox. The reason for this is Microsoft Silverlight, which is no longer supported on a variety of browsers. While a solution is in the works, as of now we recommend using Internet Explorer (sorry!) for watching Sky Go without any hiccups.
And that's it. Sky Go is now available to you, anytime, anywhere. 
And if you're looking to upgrade to a paid version, we'll help you get a reliable VPN for pocket change.Or you can look at the list below.
Cheap VPNs to Watch SkyGo