5 Best VPNs for Russia in 2020: FAST, SAFE & RELIABLE!
Updated on 18th February 2020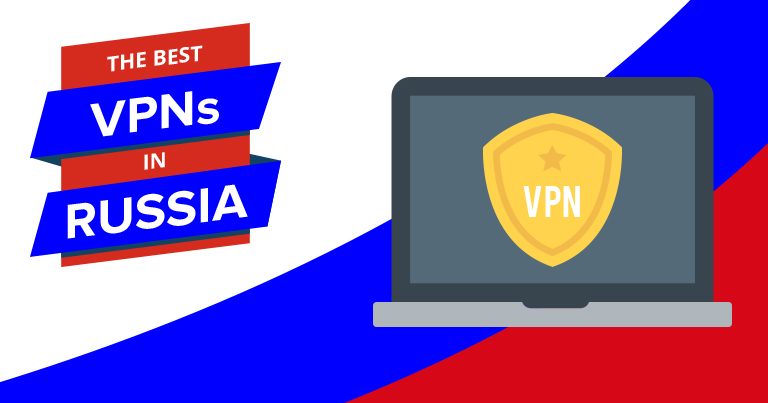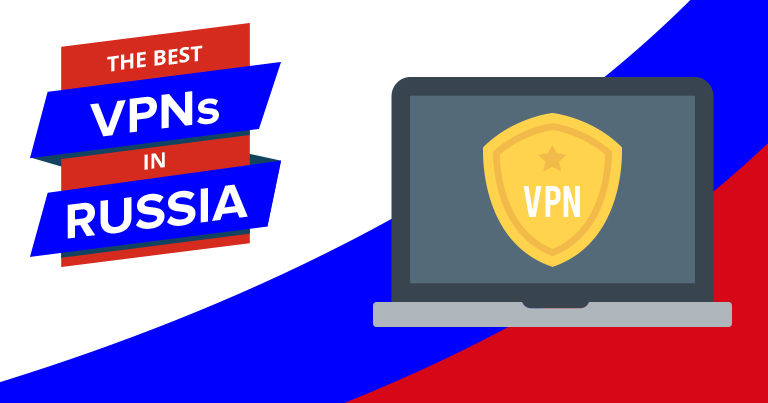 Update: The Russian government continues to tighten its grip on the internet in the country. In May 2019, the Kremlin signed a new law that will effectively isolate Russia's internet from the outside world. From 2021, this will give the government full control over all internet traffic entering Russia and the ability to block anything they don't like.
At the same time, they wrote to 10 popular VPN providers demanding access to any VPN servers physically based in Russia. This would give the Russian government access to any data on those servers, compromising the privacy and security of users. Many VPN providers have now started removing their servers from Russia.
For international VPN users, we strongly recommend you only travel to Russia with a VPN from this list and do not use a server based in Russia that isn't included here. Russian VPN users can still use these VPNs to access the internet outside of their home country. As this situation changes quickly, we will keep you regularly updated.
Getting a VPN for Russia is a very good idea.
There's no shortage of reasons — among the biggest concerns are the heavy censorship, government surveillance, and the huge number of blocked websites and services.
Whether you're living in Russia or it's your next destination, subscribing to a VPN service is absolutely essential if you'll want to access the Internet without any censorship or restrictions.
Finding the right VPN provider for Russia is extremely tricky, which is why we've decided to help. After extensive research, we're happy to provide you with our list of recommended VPNs for Russia.
Best VPNs for Russia 
Surfshark – A fast and budget-friendly VPN. It defeats censorship and geoblocks so you can torrent, stream, and browse safely.
NordVPN – This VPN is the best value for your money and will let you bypass Russian-enforced restrictions without a problem.
ExpressVPN – If you want to stream or torrent, ExpressVPN ensures unbeatable speeds.
CyberGhost – Our most recommended VPN for beginners. The user-interface makes it simple to use.
VyprVPN – Using their Chameleon protocol, VyprVPN can bypass Russian's strict censorship, even without servers in the country.
Russian Privacy Laws
When it comes to privacy online, Russia is, unfortunately, at the bottom of the list.
Government surveillance in this country is common and widespread, and federal bodies like Roskomnadzor exercise intensive censorship and blocking.
Restricted websites include a wide array of media outlets and social/business platforms. Examples include LinkedIn, which was blacklisted in 2016, and Telegram, banned in April 2018 for denying the FSB access to encrypted user data.
Russia also demands heavy data retention from its Internet service providers (ISPs), resulting in extensive collection of web browsing data from users. What's more, those responsible for public Russian WiFi networks are required to store sensitive information, including easily exploitable personal details.
The Russian government is also notorious for occasionally blocking entire websites due to a single piece of content. Victims of this practice include Wikipedia, Reddit, and other popular forums.
In order to get your digital privacy back and fully unblock the online world in Russia, you absolutely need a VPN. By connecting to a server outside the country, you can bypass any and all restrictions imposed by the iron fist of the Kremlin, while the encryption keeps your identity secure and hidden.
But there's another problem.
The War Against VPNs
Russia is openly at war with VPN providers. In 2017, Russia banned any VPN that does not comply with its censorship laws. After the law was passed, the only VPNs legal in Russia would be government approved. If a VPN complies with these laws, it cannot protect its users from Russian interference and surveillance.
After two quiet years, Russia has finally started enforcing the VPN ban, demanding access to the Russian servers of many VPN providers. In response, the top VPN providers are shutting down their servers in the country, to protect their international and Russian customers.
Russian ISPs now also block websites advertising VPN services. And from 2021, the Russian government may have complete control over the entire internet in the country.
The bottom line? If you value freedom of speech and you want to preserve your rights to privacy, you need a VPN for Russia — there's no question about it. However, using a non-government sanctioned VPN in Russia puts you at risk of a large fine if you're caught.
While it's still possible to use a VPN in Russia, we advise taking careful precautions doing so.
What You Should Look for in a VPN for Russia
A foreign provider with lots of servers. Russia-based VPNs (and actual Russian servers) are a bad idea, because they must comply with the government. This results in servers being monitored, seized, decrypted, and investigated meticulously, which is what you're ultimately trying to avoid with a VPN. Therefore, the best VPN services for Russia are located as far away as possible, in locations that are favorable to user privacy and anonymity.
The right features. A kill switch and other types of anti-leak protection are mandatory if you want your traffic to be protected at all times. Look for built-in adblocking software and anti-DDoS features as well. Lastly, don't forget about encryption — none of the above matters if your VPN isn't using the best protocols and standards (OpenVPN, SSTP, L2TP/IPSec).
Focus on anti-censorship tools. Russia's blacklist isn't as potent as the Great Firewall of China, but it comes close. Whether it's a vast server network or heavily-customized protocols, your VPN for Russia must have advanced encryption and other helpful features to combat censorship and eliminate any and all restrictions.
In short, it's no easy task to find the ideal VPN for Russia. As a rule of thumb, we recommend buying and downloading one before you visit the country (if you have that option), as well as avoiding Russian servers if possible.

5 Best VPNs for Russia February 2020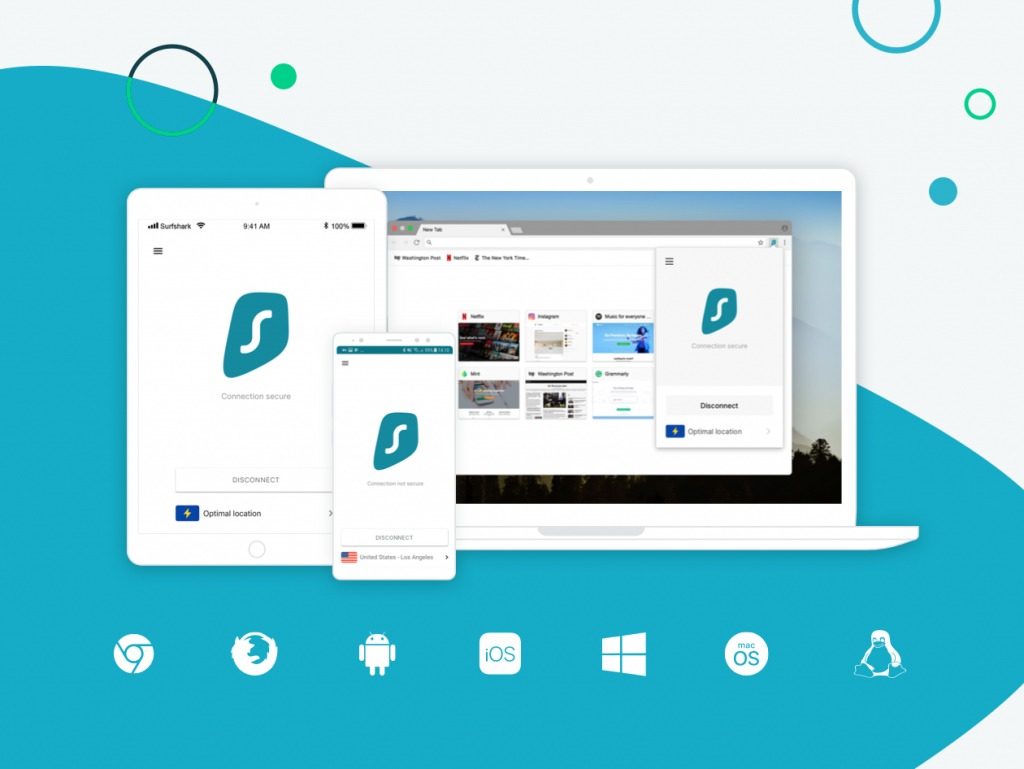 Surfshark is a budget-friendly VPN that doesn't cut corners.
You get the full package – diamond-strength encryption, a strict no logs policy, zero-knowledge DNS, a kill switch, and much more. Its CleanWeb technology even takes care of ads, malware, and trackers.
Unlike most VPNs, you can connect as many devices as you like. You only need one account for your entire family to enjoy unrestricted internet.
Surfshark operates 1041+ servers across 61+ countries, including some remaining safe servers in Russia. Although this is a smaller offering than many of its competitors, it more than makes up for it in speed, reliability, and security.
You can stream, browse, and torrent to your heart's content with unlimited bandwidth. These are just a few of the features users love about Surfshark. All of its plans are backed by a 30-day money-back guarantee.
Surfshark can unblock:
Netflix, Hulu, CBS, ESPN, Amazon Prime Video, and others.
Supports torrenting:
Yes, all servers support P2P activity.
Surfshark works on these devices:
Windows, macOS, Android, iOS, FireTV, Linux, Chrome, and Firefox.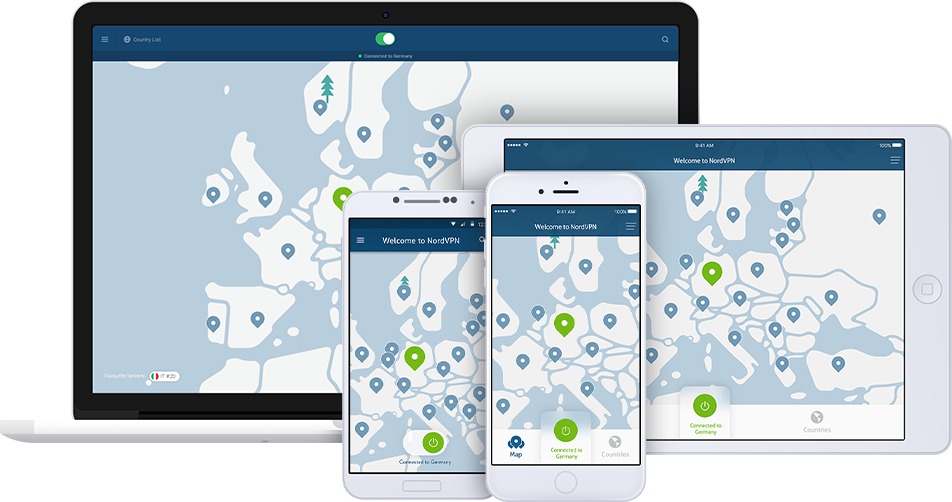 NordVPN has everything you need from a VPN. It's based in Panama, which guarantees your privacy. Plus, there are no surveillance laws to worry about.
With over 4,000 servers across the world, this VPN has a global network. You can connect to over 60 countries, including Russian neighbors Latvia, Finland, and Poland.
P2P is allowed on the majority of servers, making NordVPN ideal for torrenting. Other options include "obfuscated" servers (better anonymity for anti-censorship purposes), Onion over VPN, and streaming-specific servers. Optional extras include Static IPs and double VPN encryption.
As for security, you get all the essentials — a kill switch, DNS leak protection, port forwarding, and no logs. NordVPN also focuses on security with its CyberSec package, which protects against malware, botnets, and annoying pop-ups.
Birthday Sale!
NordVPN has slashed its price to
just $3.49 per month
 on a 3-year plan in their birthday sale!
Save 70%
and get 1 of 4
FREE gifts
(a 1-month, 1-year, 2-year, or 3-year plan FREE)! Try them out with their
30-day money-back guarantee
. What are you waiting for? Get this
great NordVPN deal before it's too late!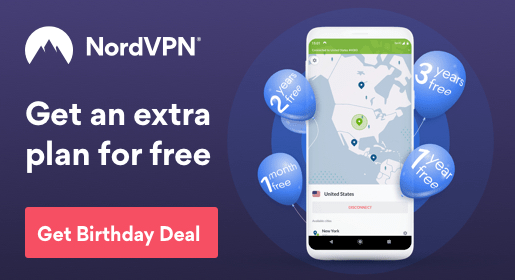 Subscribing to NordVPN means you've chosen a provider that cares about its service and its Russian customers. The proof — regular service updates and a fully Russian-translated website and client, along with helpful and responsive support for all your questions. Try it out risk-free for 30 days; if you aren't satisfied, you get your money back.
Check out what others had to say about NordVPN here.
NordVPN can unblock:
Netflix, HBO, Hulu, Showtime, BBC iPlayer, Amazon Prime Video, and Sling TV.
Supports torrenting:
Yes, P2P specialty servers available.
NordVPN works on these devices:
Windows, macOS, Android, iOS, Android TV, Linux, Chrome, and Firefox. It's also compatible with routers.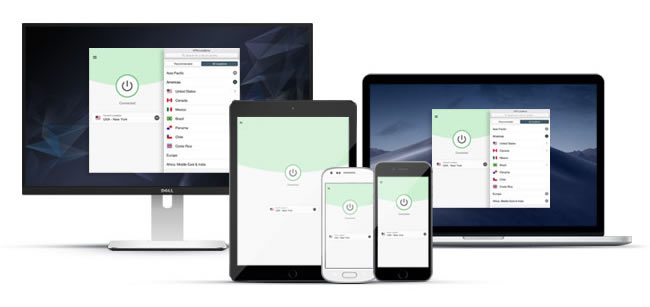 Users often wonder what happens to their data if their VPN gets its servers seized and it turns out its claim of keeping zero logs is false. Well, ExpressVPN went through that trial — and it's proven to everyone that it provides impeccable privacy.
That's just the start. ExpressVPN is the fastest VPN on the market according to our research, and it has thousands of servers to choose from. Speed and accessibility aren't an issue with this VPN.
ExpressVPN is a great choice for torrenting and streaming due to the quick connection and reliable uptime. It also has all the necessary security features, as well as some advanced ones. For example, the "split tunneling" feature can be used to assign VPN protection to select apps and services — perfect if you want part of your traffic to remain as normal, while the rest is re-routed.
With great apps for desktop and mobile, five simultaneous connections, and a well-organized website (also translated in Russian), ExpressVPN is another solid candidate for your next Russian VPN. With the money-back guarantee, you have 30 days to test it and get a refund.
ExpressVPN can unblock:
Netflix, Hulu, HBO, Amazon Prime Video, Showtime, Sling TV, DAZN, and BBC iPlayer.
Supports torrenting:
Yes, all servers support P2P activity.
ExpressVPN works on these devices:
Windows, macOS, Android, iOS, Android TV, Linux, Chrome, and Firefox. It also offers an app for use with certain routers.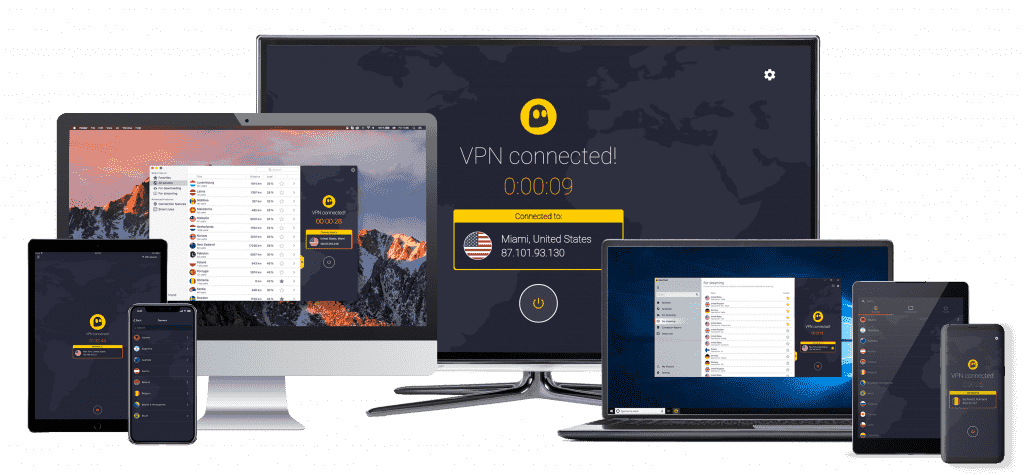 Based in Romania, CyberGhost is another VPN that performs up to par and makes for a great service to use in Russia.
This VPN takes ease of use to another level, thanks to its pre-configured profiles. Nearly everything can be done automatically with them — from choosing the right protocol to selecting the best server according to your current location. The profiles allow for fast and easy protection or unblocking, depending on what you want out of your CyberGhost.
The server network is vast, totaling at over 6,000 servers across 90+ countries, including locations in close proximity to Russia. P2P is allowed on select servers, and there are several settings that improve anonymity, including a kill-switch, although no specific features like VyprVPN's Chameleon or NordVPN's Obfuscated servers.
Regardless, CyberGhost is a neat VPN that offers a ton. Native clients for all your devices, a Russian-translated website, and up to 7 connections at the same time make this one a keeper. Try the free version and see if you like it like so many others— even if you commit to a subscription, you have 30 days to issue a refund!
CyberGhost can unblock:
Dedicated streaming profile with servers optimized for: Netflix, BBC iPlayer, Sky Go, Hulu, Comedy Central, Eurosport, ESPN, and others.
Supports torrenting:
Yes; dedicated profile shows countries and number of users.
CyberGhost works on these devices:
Windows, macOS, Android, iOS, Amazon Fire Stick, Android TV, Linux, and Chrome.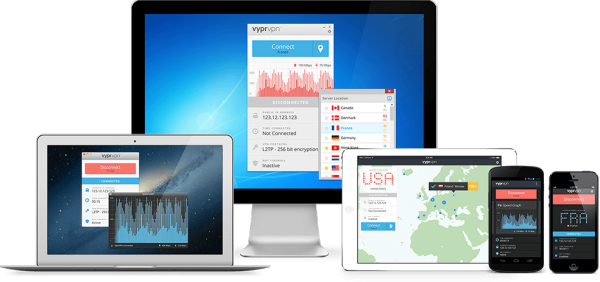 VyprVPN is registered as a service in Switzerland. Even though its parent company, GoldenFrog, operates out of the USA (and that might be problematic for some under different circumstances), it's not a concern when looking at the best VPNs for Russia.
VyprVPN stands out with its very own Chameleon protocol — based on OpenVPN encryption and created to tackle DPI (deep packet inspection). This protocol is particularly useful against the censorship blocks in China, so it's only logical that it does a brilliant job in Russia as well.
This VPN also operates under a "no third parties" policy, meaning nothing is shared with partners or data centers outside of the company — because VyprVPN owns and engineers all of its servers.
As for speed, VyprVPN is a serious contender to ExpressVPN and NordVPN, and the 700+ servers make for a global network that serves all your needs. Top that off with intuitive apps for all major platforms and a Russian version of VyprVPN's website, and it doesn't get much better.
That said, VyprVPN is a Premium-caliber VPN, and as such it's relatively expensive. However, unlike ExpressVPN or NordVPN, it doesn't offer refunds after the first three days. You'll just have to take our word for it — this VPN is worth the cost.
VyperVPN can unblock: 
Netflix, Hulu, BBC iPlayer.
Supports torrenting: 
Yes, all servers support P2P activity.
VyperVPN works on these devices:
Windows, macOS, Android, iOS, Routers, Android TV, QNAP, Blackphone, Anonabox.
Stay Safe Online in Russia with a VPN
Russia has its fair share of problems when it comes to maintaining your digital privacy or dealing with censorship. By using one of the VPNs on our list, you don't have to worry about any of that any longer.
Did you find this article useful? Help others learn about the best VPNs for Russia by sharing it!
Looking for a great deal on a VPN? Check out our VPN deals page!