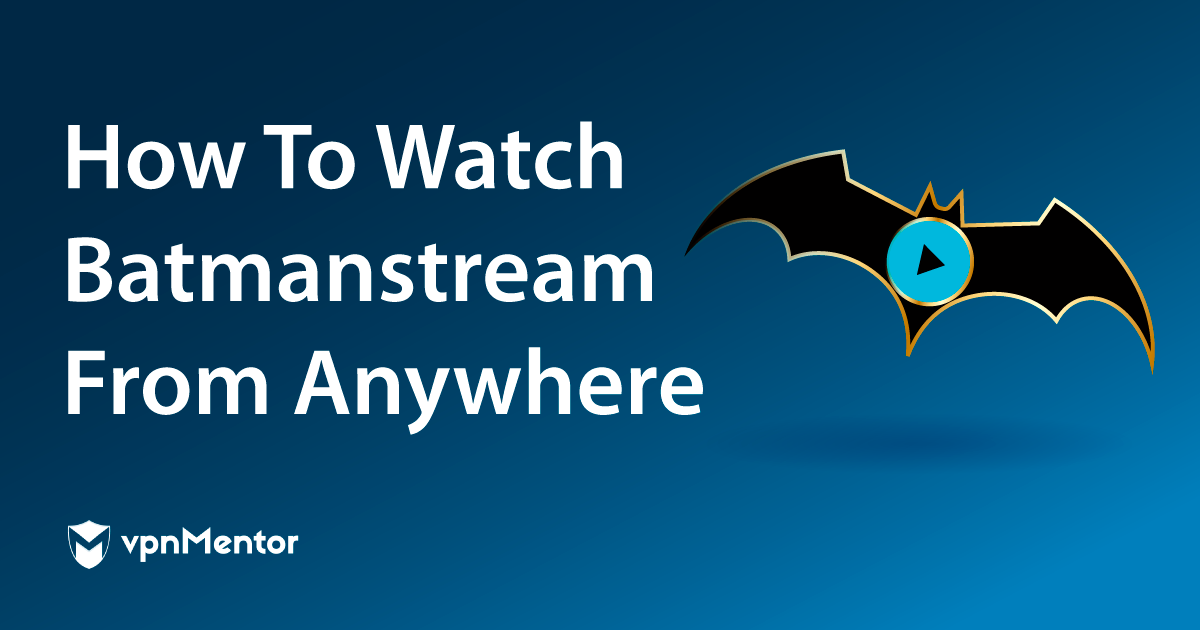 How To Safely Watch Live Sports on Batmanstream in 2023
When I discovered I could watch live sports on Batmanstream, I was thrilled. However, Batmanstream is not known to be 100% safe so I was worried about all the potential malware and hacking attempts I was exposing myself to. After days of testing and trying different methods, I finally found a way to safely access Batmanstream.
I discovered that the best and cheapest way to safely watch Batmanstream is with a VPN. A VPN changes your IP address and encrypts your personal info so that hackers and authorities can't locate you or see what you're doing online.
I tested 30+ VPNs and shortlisted found the best choice for watching Batmanstream safely. My top recommendation is ExpressVPN because it has superfast speeds for buffer-free streaming and keeps your devices protected from malware and cyberattacks. You can test ExpressVPN out for yourself and if you're not satisfied, you have up to 30 days to claim a refund.
Start Watching Batmanstream Safely Today!
Quick Guide:
How to Watch Batmanstream Safely in 3 Easy Steps
Get a VPN. I recommend ExpressVPN because its advanced security features protect you from popup ads and malware you may encounter on Batmanstream.
Connect to a server. Batmanstream is accessible from anywhere in the world, so I use ExpressVPN's Quick Connect button to connect to the best server for my location.
Start watching Batmanstream! Just access Batmanstream and tune in for the latest matches!
Watch Batmanstream With ExpressVPN Today!
Why You Need a VPN to Watch Live Sports on Batmanstream
Batmanstream is full of ads and known to be a popular site for hackers to operate in. It's a free online TV website that gathers content from various (and unverified) sources, and no one really checks them. In some countries, such as China and UAE, Batmanstream is illegal and its users are prosecuted for streaming pirated content.
But there's a safe solution to these worries — a VPN masks your virtual location and encrypts your data, safeguarding your privacy. This means that when you connect to a VPN server, no one can tell where you're at or that you're watching Batmanstream content. And because your data is encrypted, hackers have no chance of intercepting it.
A high-quality VPN shields your online activity from your ISP, the authorities, and other people online. Besides, it blocks ads, malware, and hackers that can interrupt your viewing and put your safety at risk.
Best VPN to Watch Batmanstream in January 2023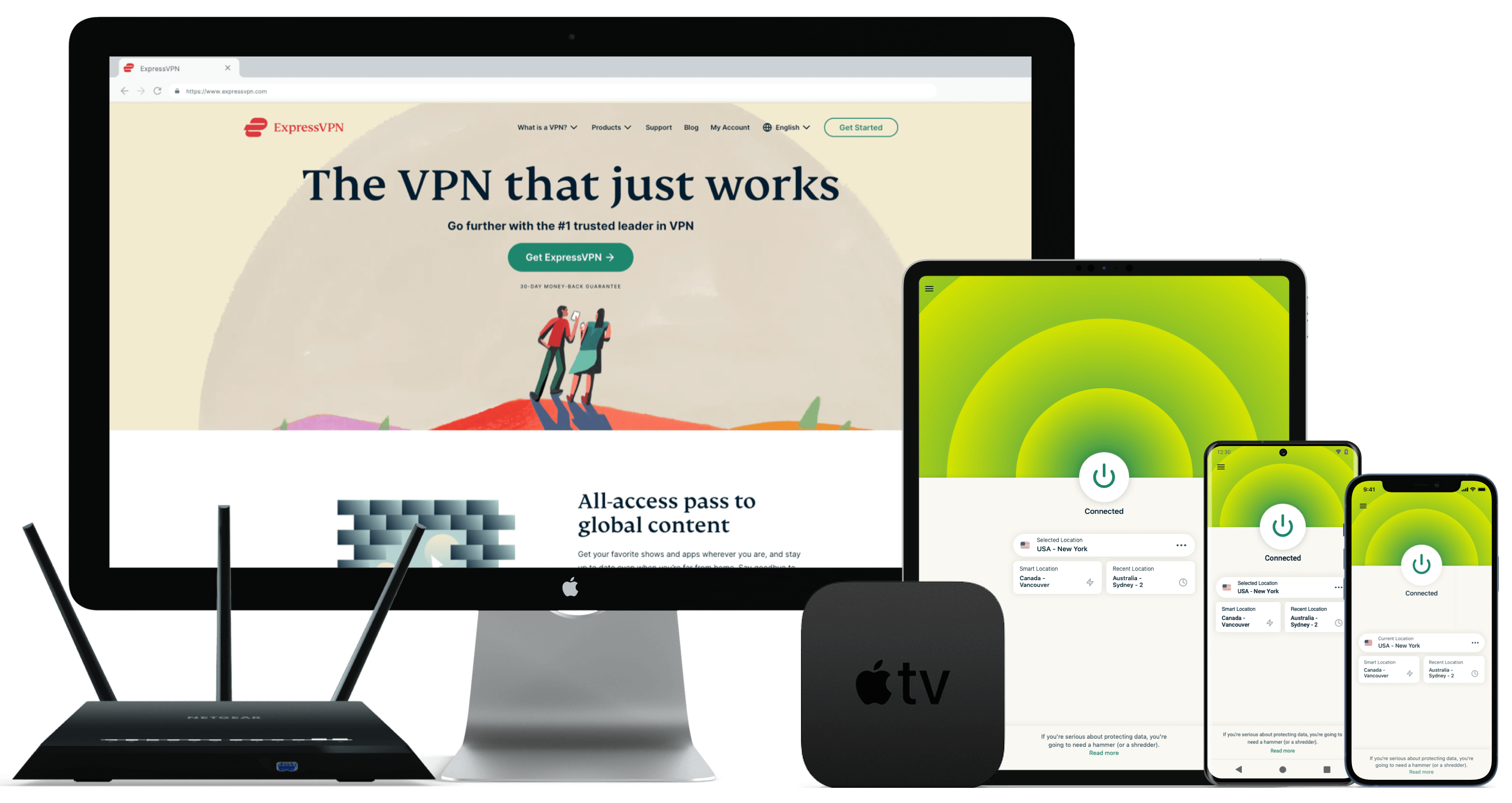 Fast speeds to watch live sports on Batmanstream in HD without interruptions
3,000 servers around the world to easily hide your IP address
NetworkLock kill switch protects you in case of accidental VPN connection drops
5 simultaneous device connections
30-day money-back guarantee
Works with: ESPN, DAZN, Sky GO, ABC, TNT, fuboTV, beIN Sports and more
Compatible with: Windows, Mac, iOS, Android, Linux, routers, Apple TV, and more
ExpressVPN has super-fast speeds so you can watch Batmanstream without buffering. I tested 10 of its servers across the globe, and my average speed was 45 Mbps. Since you only need 5 Mbps for HD streaming, this is more than enough. I watched match after match on Batmanstream and never experienced any interruptions in over 4 hours of streaming. You won't miss any action due to connection hiccups when you stream with ExpressVPN.
Its NetworkLock feature is a must-have for protecting yourself against cyber attacks and identity theft, especially when visiting questionable websites. It works by instantly blocking online access if ExpressVPN somehow disconnects. VPN disconnections last only seconds — you may not even notice them, but it's just enough time for a hacker or government agency to access your info.
ExpressVPN is a bit more expensive than other VPNs I've tested, but it has an excellent discount that lets you save up to 49% off your subscription. This makes the service a lot more budget-friendly, especially if you subscribe for a longer-term.
If you're not ready to commit yet, ExpressVPN is backed by a 30-day money-back guarantee, so you can buy in confidence.When I tested the policy, I found that getting my money back was easy and simple. I used the live chat module to contact a rep who asked me a few questions about why I'm canceling. It took only 7 minutes from the start of the chat to the approval of my refund request. I saw the money go back to my account that same week.
Watch Batmanstream Safely With ExpressVPN Now!
What Are Some Batmanstream Alternatives?
There are many alternatives to Batmanstream. While some are official broadcasters that let you watch live sports for a monthly fee, others are free (and a bit unsafe) live TV streaming websites. To ensure you're protected at all times no matter which website you visit, use a trusted VPN (like ExpressVPN) when browsing the sites.
Free Batmanstream Alternatives
One thing all of these sites have in common is that they are full of ads and even hackers. Since they gather content from different providers, no one can vouch for their security. To access them safely and stay protected, you need to use a VPN.
StreamWoop — This is a popular sports streaming site that has NFL, NBA, and NHL matches as well as many other sports. It doesn't host many European sports and you need to create an account before accessing it.

LAOLA1 — This is a German site that's also available in English. It streams international sports and is restricted in some regions. It also offers the possibility to sign up for a paid account where you can watch any match without ads.
Stream2watch — This website is popular for streaming live sports, but it's littered with ads and can be hard to search. Just like Batmanstream, it allows its users to communicate with each other through the integrated chat.
Sony Liv — This is a good option for streaming soccer, cricket, baseball and a few other sports. It's primarily Indian, and there are no subtitles. This platform is only available in India, UAE, Kuwait, Saudi Arabia, Oman, and Bahrain, so you may need a VPN to access it.
Cricfree — This streaming site includes all major sports leagues, but it's restricted in some areas. You don't need an account to use it and you can also use the chat to talk with other visitors.
Paid Batman Stream Alternatives
All of these streaming platforms are restricted to the US. However, you can quickly set up a VPN and unblock all of them from anywhere!
fuboTV — A monthly subscription for fuboTV starts at US$64.99, and it has 155 channels, many of which offer sports. There's a 7-day free trial, so you can watch any match free for one week.
YouTube TV — You can get a monthly subscription for US$64.99 and a week-long free trial. It's best for major sports and it has 85+ channels to choose from, such as ABC, BCS, FOX, and TNT.
Sling TV — A subscription for Sling TV will cost you only US$30 per month, and you get access to all major sports channels, like NHL Network, ESPNU, and NBA TV. Its library is not as extensive as fuboTV's, but it's still a great choice.
AT&T Now — This streaming service will cost you US$55 per month, and it offers all major sports channels. There's also a 1-week free trial, so you can watch both national and league networks.
Hulu with Live TV — With this US$54.99 per month subscription, you can get all major sports and hundreds of movies and TV shows. It offers a 7-day free trial where you can watch your favorite sports channels, like ESPN, FS1, FOX, and CBS.
FAQs on Watching Batmanstream With a VPN
? Can I watch live sports on Batmanstream for free with a VPN?
Yes, for a limited time. Even though Batmanstream is free and you can use a free VPN to access it, you have no guarantee that your identity is hidden. Free VPNs have limited bandwidth, which means that you will only be able to stream for a couple of hours at most before suddenly being disconnected. Besides, free services don't usually offer IP leak protection, so the websites you visit, your ISP, and authorities can still see that you are watching sports on Batmanstream.
For safe and reliable streaming, I recommend using a premium VPN such as ExpressVPN. You can even test ExpressVPN out for yourself and if you're not satisfied, you have up to 30 days to claim a refund.
? What can I watch on Batmanstream?
Batmanstream has a lot of fun sports content. Some of the things you can watch include the Australian Open tennis, NFL American football, and the NFL Draft, UFC matches, NBA basketball, MLB baseball games, and the MLB World Series, LNH handball, including HBC, Montpellier, Nantes, and other teams, NASCAR and F1 Motorsport racing, Rugby, and FIVB Volleyball.
Remember to stay safe when watching live sports on Batmanstream. One of the smartest ways to do that is to use a VPN — I tested 30+ VPNs and found that ExpressVPN was the best for speeds, hiding my identity, and keeping my information private.
? How many Batmanstream websites are there?
Batmanstream's alternative websites are called mirrors, and there are several to choose from. Most of them have the exact same content and are used in case one of them gets shut down. Here are the most popular ones:
Batman-stream.tv. This is the main Batmanstream website. It has all upcoming games, a search option, and a menu with more options. It also has a live chat. There is an option to add a widget but stay away from this since this would be seen as copyright infringement.
Batmanstream.site. This website contains a list of matches that are about to start soon, and you can also search its repository to find a match that you want. It doesn't have a live chat option.
Batstream.tv. This website contains a list of matches that will start soon, but what makes it stand out is the option to clone it. It provides a link to the GitHub repository where you can alter the code and create your own Batmanstream page. However, this is very dangerous as you can get prosecuted for stealing intellectual property.
Batmanstream.info. This website has a schedule of the most prominent matches and a menu where you can choose a sport you want to watch. There's a live chat, too, so you can talk to other people on the site.
Batmanstream.top. This mirror has a list of all the current matches, along with their status and a link to watch. Each link will take you to an external page and you don't need to create an account for most of them. Unlike other Batmanstream websites, this one doesn't have a live chat.
All of these websites are full of ads and even hackers. To stay protected, I suggest you get a reliable VPN to hide your real IP address and identity.
? Why is it unsafe to watch Batmanstream?
For one, watching pirated content is illegal in some countries. My team and I don't condone illegal streaming, so make sure to check your country's rules and regulations before you access Batmanstream.
On the other hand, you could be exposing yourself to malicious attacks and data leaks. Hackers could track you through this website and steal your private and sensitive information. To avoid this, I recommend that you use a premium VPN such as ExpressVPN.
? Can I use a free VPN to watch Batmanstream?
Technically yes, but I wouldn't recommend it. Free VPNs have limited security options, so they won't protect you completely. They also have data caps that may only be enough for a few minutes to a couple of hours of streaming — so your VPN connection will disappear mid-match and you'll be left exposed. Their speeds are also terrible, so you can expect a lot of lag.
I recommend using a premium VPN with excellent speeds and security features so you'll stay protected at all times. You can test ExpressVPN out for yourself risk-free. If you don't feel it's right for you, you can get a full refund within the 30-day money-back guarantee period.
Stay Safe and Secure While Watching Batmanstream
If you want to continue enjoying free live sports on Batmanstream without intrusive ads or worrying about cyberattacks, I recommend that you use a VPN. This way, your information stays private and you stay anonymous.
I liked ExpressVPN the most because it was fast enough for me to watch live sports in HD and it also protected me against online threats. You can test ExpressVPN out for yourself and if you're not satisfied, you have up to 30 days to claim a refund.
To summarize, the best VPNs for watching Batmanstream are…
Privacy Alert!
Your data is exposed to the websites you visit!
The information above can be used to track you, target you for ads, and monitor what you do online.
VPNs can help you hide this information from websites so that you are protected at all times. We recommend ExpressVPN — the #1 VPN out of over 350 providers we've tested. It has military-grade encryption and privacy features that will ensure your digital security, plus — it's currently offering 49% off.