Your Ultimate Guide on How to Install Netflix on Kodi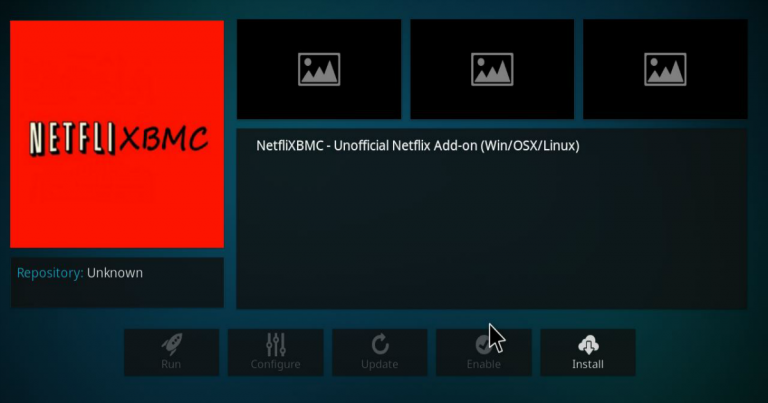 Netflix and Kodi is a combination that has recently gained a lot of traction. Using the arguably most popular and content-packed streaming service out there in unison with the breakthrough open-source media player is a practical solution to having all your favorite shows in one place while benefitting from Kodi's clean and intuitive interface.
However, there is some effort involved and the process may quickly turn into a confusing mess for many. This is why we decided to provide you with a simple and concise guide on how to integrate Netflix into Kodi's latest 17 Krypton version.
You're going to need the NetflixXBMC add-on, an "alelec repository," some patience and – if you find yourself outside of the United States – a solid VPN. Let's get started.
Get a hold of the alelec repository
The first step is to download the alelec repository, or repo. We're going to save you some time by giving you a direct link. Save the .zip file and remember its location.
Download and install the Kodi app
With the repo sorted, you need to get your Kodi app ready. Launch it and navigate to the Settings menu – look for a cogwheel in the top left corner:

Choose the System settings menu:

Switch to Expert Mode by clicking on the bottom left – again, look for the cogwheel. Assuming it's your first time configuring this, you will start at Basic Mode and you will go through Standard and Advanced, with Expert Mode showing up after three clicks. Then, click on the Add-ons menu and enable the Unknown sources option

–

that includes choosing the Yes option after the warning pop-up appears.

Install the alelec repository
The reason for the above step is so that you are able to install the alelec repository within Kodi. In order to do that, return to Kodi's home screen and enter the Add-ons menu. Note that this is a different directory with the same name:

Access the add-on browser
Your next step is to access the Add-on browser

–

 it should appear in the middle of the app. What you're looking for is the Install from zip file option – don't worry if you can't see it right away. If you are sent to a different directory, simply press backspace once and you should be set. That seems to be rather buggy, however, so a foolproof way is to click the opened-box icon in the top left corner. Once you're in the add-on browser, simply select Install from .zip file from the list:

Navigate to the directory your repo is saved in, then install it.
A notification will appear, informing you of the successful installation.
Install alelec Kodi Repo
You're almost there! Go back to the add-on browser. This time, choose the option above to Install from repository. You will see alelec Kodi Repo. This is what you installed from the zip and what you will need to click on. Another menu will appear. Choose Program add-ons:

Launch Chrome and select NetfliXBMC
No room for confusion here; there should be just one option available – Chrome Launcher. Install and enable it. You might have to wait a bit until you get the notification. Then, go back to alelec Kodi Repo. This time select Video add-ons and select NetfliXBMC. This is what should appear before you:

Finish it up
The last step requires you to return to the Kodi home screen, select Videos, then Add-ons and NetfliXBMC. A quick login to your Netflix account later, you have Netflix available on your Kodi 17 Krypton media player!
IMPORTANT: As an open-source platform, Kodi's numerous Netflix integration add-ons aren't official by any means. This means that with each update there is a chance that your add-on may stop working, in which case you have two options: change the add-on or the media player. We chose NetfliXBMC due to its great track record and reliable performance: it's tested and working as of the time of writing this guide, but we cannot guarantee it will work flawlessly at all times.
VPN to the Rescue
It goes without saying that if you're looking to enjoy Netflix on Kodi, or in general, you want the US version of the streaming service. As you probably know, US Netflix is geoblocked, so you will need a top-shelf VPN to bypass the restrictions. The process is simple: get a VPN that still supports unblocking Netflix, launch it and choose a server before doing anything in the Kodi app, then follow the guide above. The only thing left to do is sit back and enjoy your favorite content!
With Netflix heavily cracking down on VPN workarounds, there are only a handful of providers out there who can still provide you with guaranteed unblocking capabilities. If you are in the market for a VPN that will work flawlessly with Netflix addons for Kodi, take a look at our recommendations below:
Final Thoughts
We hope you found this guide on installing Netflix on Kodi 17 Krypton helpful. It may seem a bit complicated, but don't worry – it's easier than it looks. If you follow the instructions carefully and don't have the misfortune of trying this method out during a short period of downtime for the add-on, you will have your favorite streaming service on a media platform that is changing the game in a quick and clean fashion. The only thing left to say is enjoy!