Breaking: China Blocks Major VPNs. Only These 6 Still Work
If you're traveling to China, you're going to have a problem accessing your favorite sites. We found the best VPNs and tested them to see how reliable they are. Share
China is cracking down on VPNs with the hopes to block all unauthorized VPNs. With all the outdated information of VPNs online, please don't travel with a VPN not on this list, as it might not work for you. While some other VPNs might work, we can only guarantee that the following will not give you any problems at all. All of the VPNs listed below were tested in May 2018 to make sure they still work in China. 
Let's face it. If you're traveling to China, you're going to have a problem accessing your favorite sites.
That's because China uses a Firewall, also known as the Great Firewall of China, to block and censor content. Gmail, Youtube, Facebook, and Twitter are just a few of the thousands of sites you cannot access in China (you can see which sites are blocked in China here).
So, if you're on a business trip, visiting China on vacation, or you just happen to live there, accessing your favorite sites can be problematic.
There are a couple of ways to bypass the Firewall, but one of the most efficient ways is with a VPN.
Yet, not all VPNs can do so.
China recently cracked down on VPNs, and some – which previously worked – do not work anymore. 
To find the best VPN, we tested our top VPNs to see which ones actually work in China. (Scroll down to see which ones we recommend.)
A VPN is the best way to bypass the Firewall
While there are other ways to get past China's Firewall, such as using a proxy or Shadowsocks, a VPN is the best way.
Here's what you get when you use a VPN:
Access to blocked content

Faster speeds

Security and encryption

Anonymity
As we mentioned before, China has some of the most stringent internet laws in the world. You can't even access the New York Times from China! But, with a VPN, you can change your location to access all the content you want.
A VPN can increase your internet speed.
While China has WiFi access in many locations, the speeds are noticeably slower compared to other countries. If your ISP happens to throttle your connection, a VPN can bypass that, giving you faster connections.
You also get higher security with a VPN.
Even though only a small percentage of Internet users need their activity to be hidden from the government, a VPN's encryption will protect you from pop-ups and random downloads that can infect your device.
If you want to learn the ins and outs of a VPN, click here. If you're unsure of how to pick the best VPN for you, this article can help you decide.
Quick & Handy Tips about VPNs in China
In July 2017, the Chinese government announced that it will block all VPNs by February 2018. This hasn't happened yet, but the crackdown on VPNs continues. 

To use a VPN in China, you must purchase it and set it up beforehand. Otherwise, you will find yourself stuck.

Not every VPN works in China. (That's why you need to pick a good one.)

CHINA HACK: If you only need a VPN in China for less than a month,

 you can sign-up for one of these VPNs and then get a refund when you return. But, we're pretty certain that you'll love your VPN so much, you won't want to stop using it.
6 Reliable and Popular VPNs (that actually work in China)


Incredible security standards and encryption

Many servers surround China

Affordable and well-priced

24/7 customer support with a site available in simplified Chinese

30-day money back guarantee
Mobile friendly Android and iOS apps
Because NordVPN doesn't have any servers in China itself, you would think that it would not work well. On the contrary, because NordVPN doesn't have any servers in the country, it's not on the Chinese government's radar. This means that there's a significantly less chance of the government blocking this VPN.
If you're worried about having a strong connection, don't be. NordVPN has over 60 servers surrounding China, including 11 in Japan and 14 in Hong Kong (which does not fall under the same government rules).
NordVPN also recently introduced an alternative list of servers dedicated to bypassing heavily restricted areas. The company also offers assistance specifically on configuring a VPN from China.
Besides for the military-grade security and encryption, NordVPN focuses on privacy and anonymity. The best part is how affordable the VPN is. With great deals all year long, you can buy a subscription to NordVPN for just a couple of dollars.
However, if you happen to not like NordVPN (we doubt this will happen, but we had to include it in here anyway), you can get your money back within 30 days, guaranteed.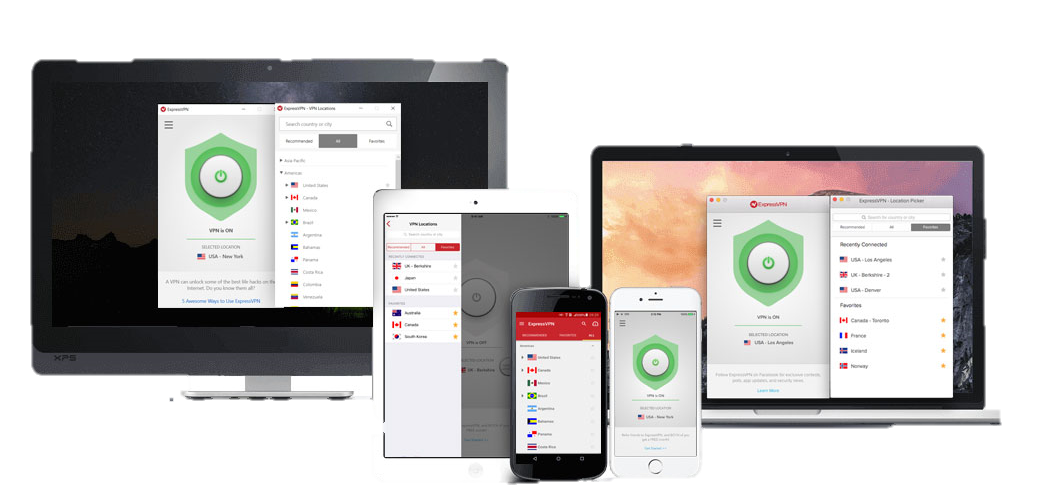 Fast speeds

Over 1,700 servers!

Great customer service

Pricier than others

The iOS app is blocked on the Apple Store

30-day money-back guarantee
ExpressVPN is one of the top VPNs on the market, and they are one of the most popular in China. While other VPNs run into problems bypassing China's VPN block, ExpressVPN constantly fights it.
On top of that, they have thousands of servers all over the globe including Hong Kong, Japan, South Korea, Taiwan, Thailand, and Vietnam. All of these servers add to ExpressVPN's fast speed (they were even awarded the Best VPN Award for Speed).

ExpressVPN also offers top-notch security, you can read about it here.
While you might be worried about accessing ExpressVPN with your iPhone, rest assured that as long as you download the application outside of China, you will not have a problem with it. If you happen to have any problems, ExpressVPN has fantastic customer support available in a number of languages.
If ExpressVPN's price bothers you, the company offers a 30-day money back guarantee. So you can try the VPN out (or use it for your trip), and then decide if you want to keep it or not.
Can't decide between the two VPNs? Check out our comparison of them.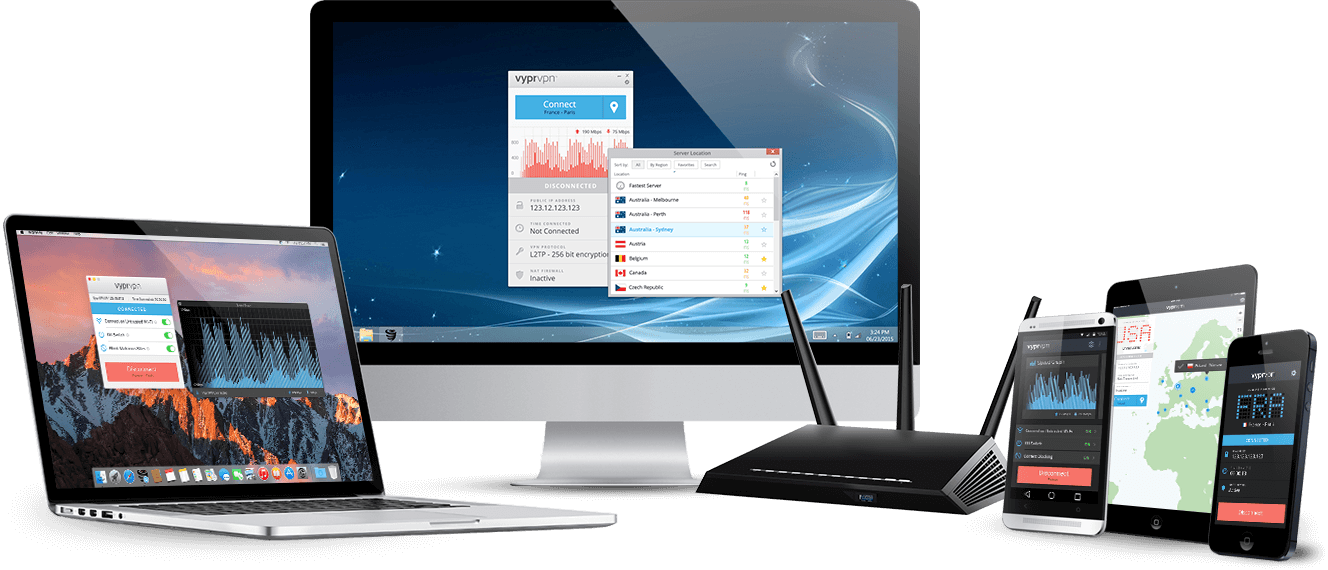 Chameleon VPN protocol

Over 700 servers around the world, including Hong Kong, Japan, and Singapore.

Chameleon technology does not work on iOS.

Available for purchase from within China
Despite numerous VPN blocks, VyprVPN remains accessible in China. The company prides itself on its Chameleon VPN protocol, which scrambles the OpenVPN data so the signature isn't recognized via deep packet inspection (DPI). However, be advised that the iOS app does not come with this technology, rather it uses IPsec/IKEv2 (sorry iPhone lovers). The Chameleon technology is also only available on the premium plan.
What we like about VyprVPN is that it doesn't invest in third-party sources. They are what we call a tier-1 network, which means they exclusively own all of their servers, ensuring that all activity is routed through their network.
For those who forget to get a VPN before arriving in China, the company has a designated website that you can access in China.
Even when it's blocked, VyprVPN gets their site up and running quickly. If you want a dependable VPN in China, VyprVPN is the way to go.
Over 1,000 servers, with 4 in Hong Kong

7-day free trial with Android and iOS apps

Unlimited bandwidth
While CyberGhost has had its problems in China (the VPN is blocked on the Chineses Apple App store), it continues to work and access blocked sites in the area. Because anti-VPN systems detect the OpenVPN protocol, CyberGhost allows you to configure your device to the L2TP protocol (which is the default protocol for their mobile apps).
CyberGhost allows torrenting on a limited number of servers. For areas like China, it's nearly impossible to torrent with CyberGhost.
On the other hand, CyberGhost can access Netflix. It's a fantastic VPN service and offers affordable prices. With their free-trials for mobile and 30-day money back guarantee, it's a great package.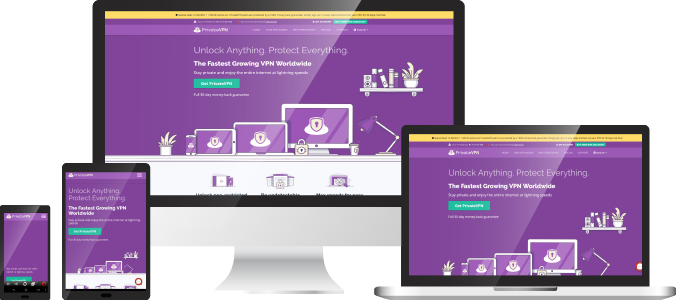 Can bypass the Firewall but only with L2TP

Servers in Hong Kong

30-day money-back guarantee
While it might not provide the incredible features of the other VPNs listed here, PrivateVPN can still bypass China's Firewall, and that's saying something. The recent crackdown on VPNs has made it harder for certain VPNs to work in China. PrivateVPN evades this by recommending users log on with the L2TP protocol.
For access to basic websites, PrivateVPN is your answer. You also get access to Netflix and other streaming sites with good speed.
Overall, it's a good VPN for China, but be ready to commit; users have had trouble getting their money back in the past.
Bypass the Firewall using Port 443
Servers in Hong Kong and surrounding areas
Available on all platforms
Trust.Zone is an overall good VPN package, and their team constantly checks to make sure the VPN works in China.
All you need to do is download the VPN before arriving in China. When you open the app and turn it on, go to Settings and switch your VPN port to 443, 33, or 22. Since port 443 is used for all HTTPS traffic, you'll have the best chances of unblocking content.
Trust.Zone has over 95% success with their users accessing content in China. However, if you do run into problems for some reason, you can contact Trust.Zone on their support page.
With the Chinese government's stringent rules on internet usage, embarking on any virtual activity while in the country without the protection of a VPN is dangerous, if not a little crazy. By using one of these recommended VPNs, you will secure your online identity and be free to access the sites you need to maintain your links to friends and family overseas.
Looking for more information about VPNs? Check out our VPN guide.