5 Things You Need to Know Before You Travel to China
You are planning your trip in China and it promises to be a very exciting journey. You already picture yourself on the Great Wall, on the Bund in Shanghai, but you still wonder if you are forgetting something. The answer to this question may be "yes". To avoid disappointments, here are five things you need to know before traveling in China. Share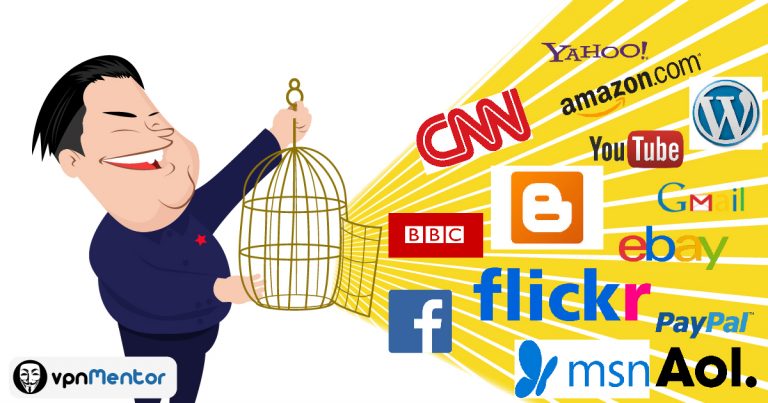 There's no Google in China
The reflex you likely have when you search for any information during your trip in China is to use the Google search engine. But google.com is blocked in China, as well as google.cn, which redirects you to google.com.hk. If you want to use an English-language-only search engine that works in China, you are limited to Yahoo. The most commonly used search engines by the Chinese is Baidu.
As a traveler in China, you may need a map if you get lost, or if you look for the next place to visit. Google Maps will be of no use, as it is included in the Google services that are inaccessible in China. One solution could be to use Baidu Maps instead: the service is available on the website, on the mobile site and on the app. You could also ask to somebody around you, but you may need a translator if the individual you are facing does not speak English. Google Translator could help you but it will not run in China. Some translation applications such as Hanping and Pleco are highly recommended to help you to communicate in China.
Perhaps the most important thing for you is to check your emails. Unfortunately, Gmail is also unavailable in China, as it is part of Google services.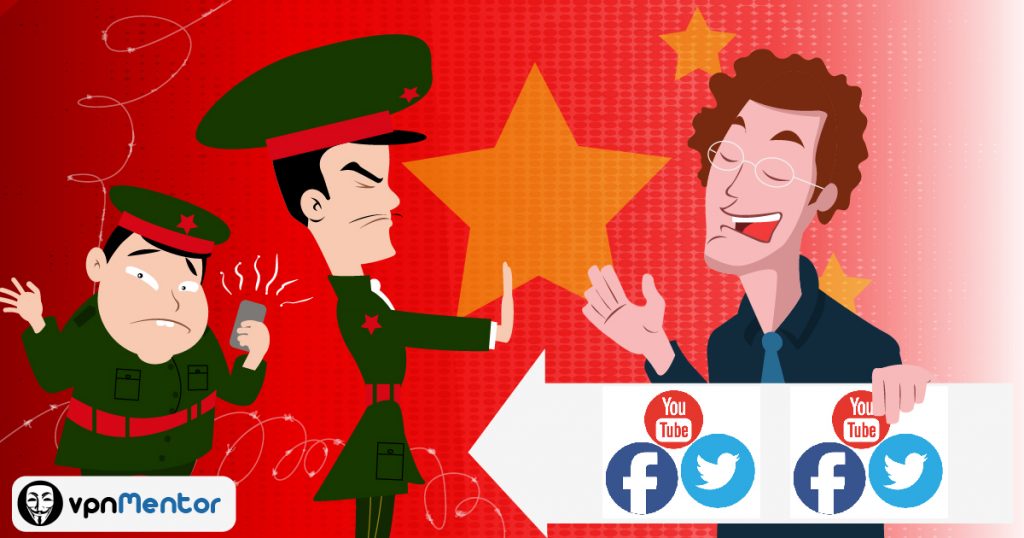 You may be surprised when you try to connect to social networks
Social networks enter into people's daily lives. At any point during a trip, you may want to keep in touch with your family and friends, send them photos and share your experiences with them. You are used to connecting to Facebook, Twitter, Instagram, Tumblr or Snapchat for this. In China, you will face some nasty surprises when you try to connect to these social networks. Indeed, the "Great Firewall of China," used by the Chinese government to limit the access to some foreign websites, blocks these social networks. But there is no need to panic: there are, of course, ways to keep contact with your family and friends, as Skype works well in China.
You may wonder what Chinese people use: the most popular instant messaging service providers are QQ and WeChat, both operated by Tencent. Sina Weibo is a "microblog" very similar to Twitter.

Some apps are also unusable once you are in China
As mentioned before, all the services developed by Google are not available in China, apps being no exception: Gmail App, Google Maps App, and Google News app are inaccessible. Google Play is too, which means you will not be able to download any apps from Google Play. As far as application downloading platforms are concerned, you may have access to Apple Store, but the connection is sometimes unreliable. In the Chinese market, access to foreign email applications are also blocked , namely Gmail and Telegram. By the end of 2015, the instant messaging application WhatsApp was also censored.
Checking the news may not be that easy
Traveling does not necessarily mean you must cut yourself from the rest of the world. However, if you want to check the news, you may have trouble accessing the websites on which you normally read the news. Many foreign media websites are inaccessible in China. A few examples of blocked websites are The New York Times, The Wall Street Journal, The Economist, Bloomberg, Reuters, Le Monde, Le Figaro and L'Equipe.
For research on any specific subject, you need to know that many pages of Wikipedia are blocked.
You won't be able to stream your favorite shows and movies
You may need to know that the video-sharing websites YouTube and Daily Motion are blocked. Netflix, which provides streaming media and video on demand online, Pandora, which offers free radio and music services, and Hulu, an American subscription video-on-demand service, are also inaccessible in China. This means that you will have trouble downloading movies, accessing episodes of your favorite TV series and to free music. Of course, many Chinese websites exist to overcome this problem: Youku is the Chinese equivalent of YouTube and PPTV, and can provide you access to movies and TV series.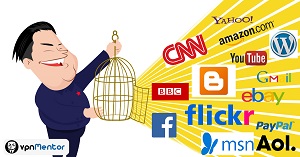 After reading these five things to know, you may feel that traveling in China is likely to cut you from the rest of the world. Luckily, there is a solution that grants you access to most of the websites and online services that are supposed to be inaccessible: downloading a VPN (Virtual Private Network). VpnMentor can advise you on how to choose the VPN that best fits your needs, thanks to the information and the ranking of VPNs available on our website. Here is a list of the most popular VPNs: