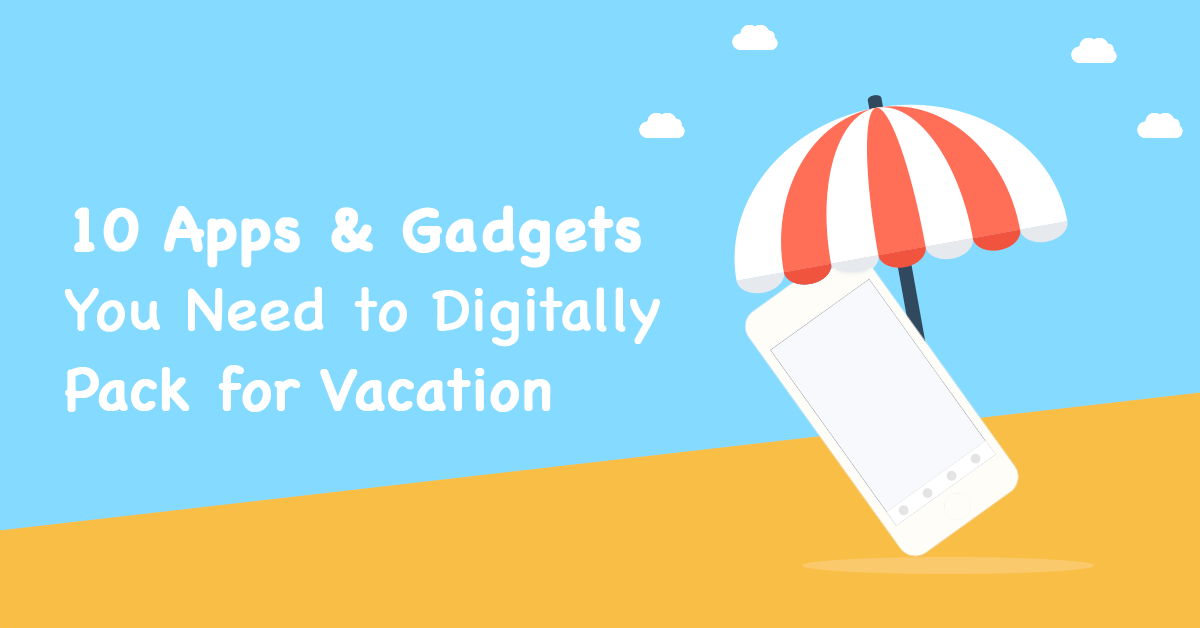 10 Apps & Gadgets You Need to Digitally Pack for Vacation
Nothing beats the feeling of going on a vacation. You can finally let go of the daily stress and spend a few days, or weeks if you're lucky, travelling with the family.
However, before you can get away you first have to deal with the headache of packing. This rather stressful time can derail the vacation before it gets started.
It is important to think beyond the clothing and decide which digital items you need to pack before you leave the house. These items can help make sure that you arrive at your destination without getting lost, protect yourself from identity thieves, and add to the overall enjoyment of your trip.
In my experience, people are often at a crossroads when it comes to digitally packing for a trip, spending so much time debating what they should bring that they inevitably forget to take something important.
While I can't tell you how many pairs of socks and underwear to pack (although there's an app for that), I can tell you which gadgets, gizmos, and apps will give you security and convenience on your trip.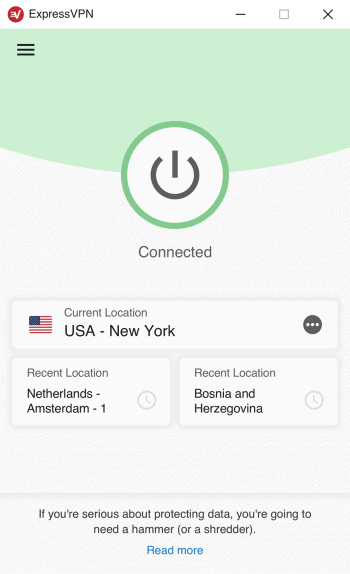 Connecting to public WiFi is often a necessity when on vacation. Hackers and cybercriminals are aware of this and can often be spotted hanging around cafes trying to steal the private information from your phone. ExpressVPN is one of the leading VPNs on the market and it will encrypt your data, making it next to impossible for your phone to be hacked.
One of the great perks of ExpressVPN is they have a no questions asked, 30-day money back guarantee. This means that if you're planning a trip that will last less than a month you enjoy all the security of ExpressVPN for free.
2. Smartphone Apps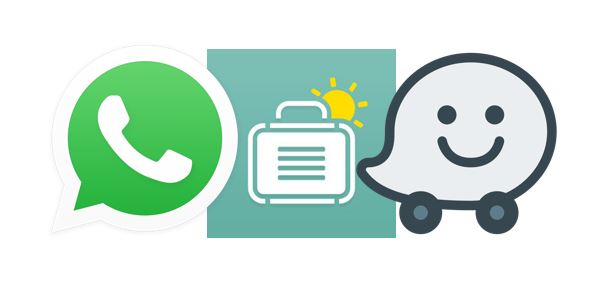 There are literally hundreds of apps that can be useful when going on vacation. Since we can't list them all, here are three must have apps that if you don't have already, you should download them right now.
PackPoint - Not sure what to pack or how many pairs of shorts you need? PackPoint will ask for your destination, number of nights, and some of the activities that you are planning on doing and it will create a packing list for you.
Waze - With Waze you will not only avoid getting lost, but this community based GPS will also help you avoid traffic with real time updates and route changes. Now you can get off the road and enjoy vacation as quickly as possible.
WhatsApp - In addition to being a free SMS service, WhatsApp also allows you to make free video and audio calls to any other WhatsApp user in the world. Perfect for staying in touch with family and friends while you're away.
 3. GoPro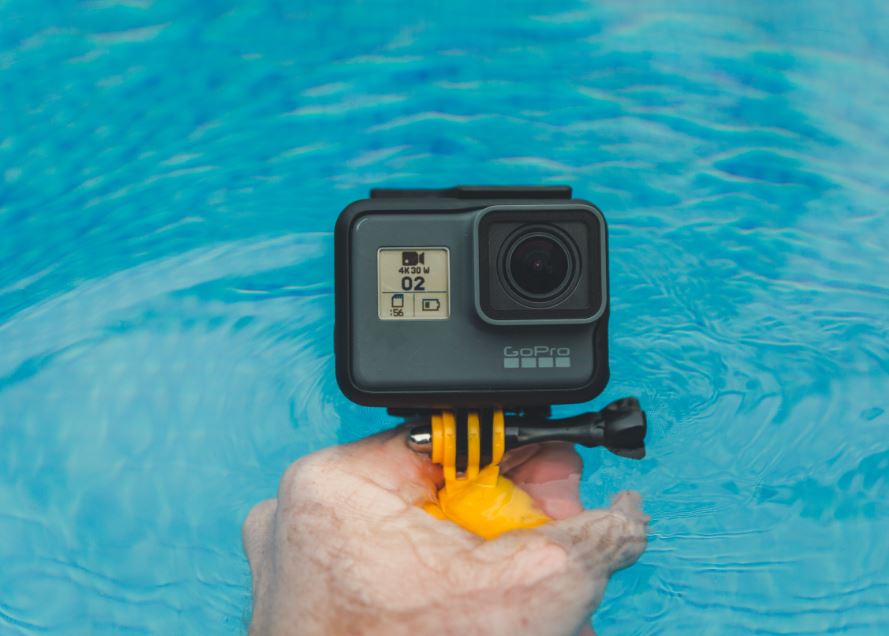 No matter how good your smartphone's video camera is, a GoPro can record those special vacation moments in a way that your phone can only dream of. Clip it on your helmet while bike riding or take it in the water while swimming and capture those awesome moments in crystal clear high definition.
4. Apexel 5 in 1 Camera Lens Kit
While the best smartphones can have up to a 20 megapixel cameras, the zoom feature is often pretty weak. That's where the Apexel camera lens kit for Android or iPhone comes in handy. It will take your pictures to the next level. The Apexel Kit includes a telephoto 15x zoom lens, wide angle lens, fisheye, macro lens, and a tripod so you can come home from vacation with crystal clear and impressive pictures.
5. SanDisk 128GB memory card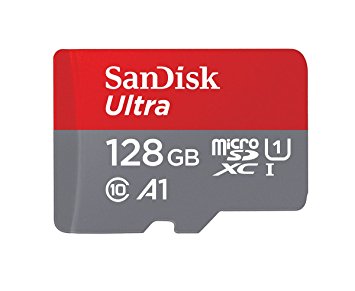 Speaking of memory cards, don't leave home without a 128GB memory card from SanDisk. There is nothing more frustrating than setting up the perfect picture only to receive a notification that there is no more space on your phone for the picture (trust me from experience). 128GB will give you the freedom to take as many pictures and videos as you want throughout your vacation.
6. Travelon Pocket Digital Luggage Scale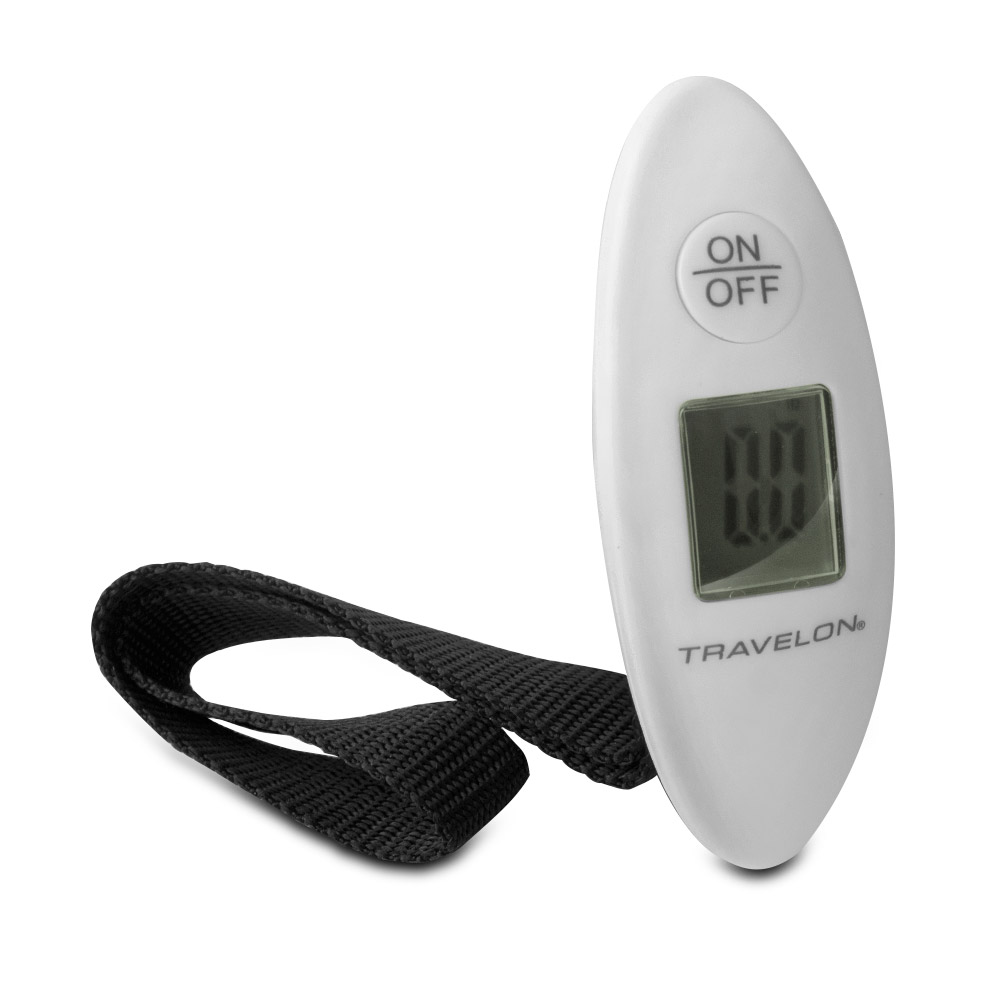 If you're like me, you've probably weighed your luggage by standing on a scale with your bags in hand and then subtracted your weight. Only to get to the airport and find out that you miraculously lost a few pounds on the way, and now your bags are overweight and you need to pay a fee.
With a Travelon Pocket Digital Luggage Scale you'll never have to hop on the scale with luggage again. Just strap it to your bag's handle, lift it up and you'll get an accurate weight in seconds.
7. Kindle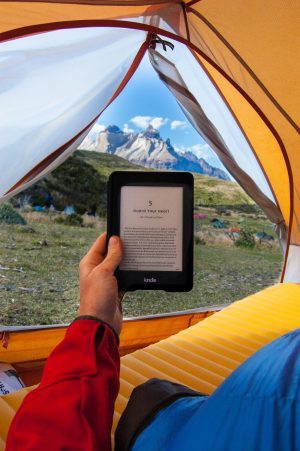 Books add up in weight and bulk. If you're an avid reader, a Kindle is a must-have for your trip. This thin device can hold hundreds of books at once, making it the best way to read while on vacation. If you have a valid library card, you can even take out new books from the library straight onto your Kindle, so you'll always something to read.
8. Chromecast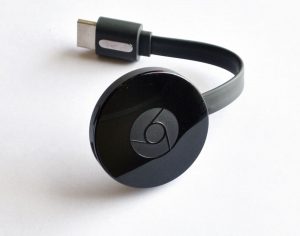 At the end of a long day, you may want to kick back and watch TV. However, there isn't always something good, or even decent, on TV. That's why you should bring this small Chromecast dongle which can be connected to any TV with an HDMI port. It takes a second to connect and then you can kick back and stream Netflix from your phone or laptop to the TV or check out the pictures and videos that you took from earlier that day.
9. Anti-Theft Backpack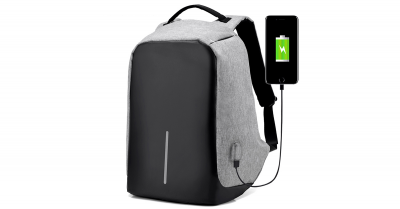 The Anti-Theft Backpack was built to beat pickpockets who love to prey on tourists. It's designed with hidden zippers, fabric that can't be cut, hidden pockets,  and many other layers of protection. While all that is cool, the reason it makes our digital packing list is the integrated USB charging port located in the backpack. With it, you'll never have to worry about your phone battery dying while you're out.
10. Ring.com
While most gadgets are things to bring with you on vacation, Ring is a device that stays home. This nifty app streams motion-activated video placed at your front door and around your property right to your phone, so you know your house is protected while you're away.
If someone rings your bell or knocks on your door you can talk to them and they will never know that instead of being home you're miles away enjoying the vacation of your dreams.
Now That You're Digitally Packed - Go Have a Great Vacation
Making sure that you're packed correctly will allow you to start your vacation off on the right foot. I've done all I can to help send you off with all the gadgets and gizmos you need to make this vacation memorable (and protect your house). The rest is up to you.
Looking for other traveling tips? We figured out how to save money on flights and hotels with a VPN.
Privacy Alert!
Your data is exposed to the websites you visit!
The information above can be used to track you, target you for ads, and monitor what you do online.
VPNs can help you hide this information from websites so that you are protected at all times. We recommend ExpressVPN — the #1 VPN out of over 350 providers we've tested. It has military-grade encryption and privacy features that will ensure your digital security, plus — it's currently offering 49% off.