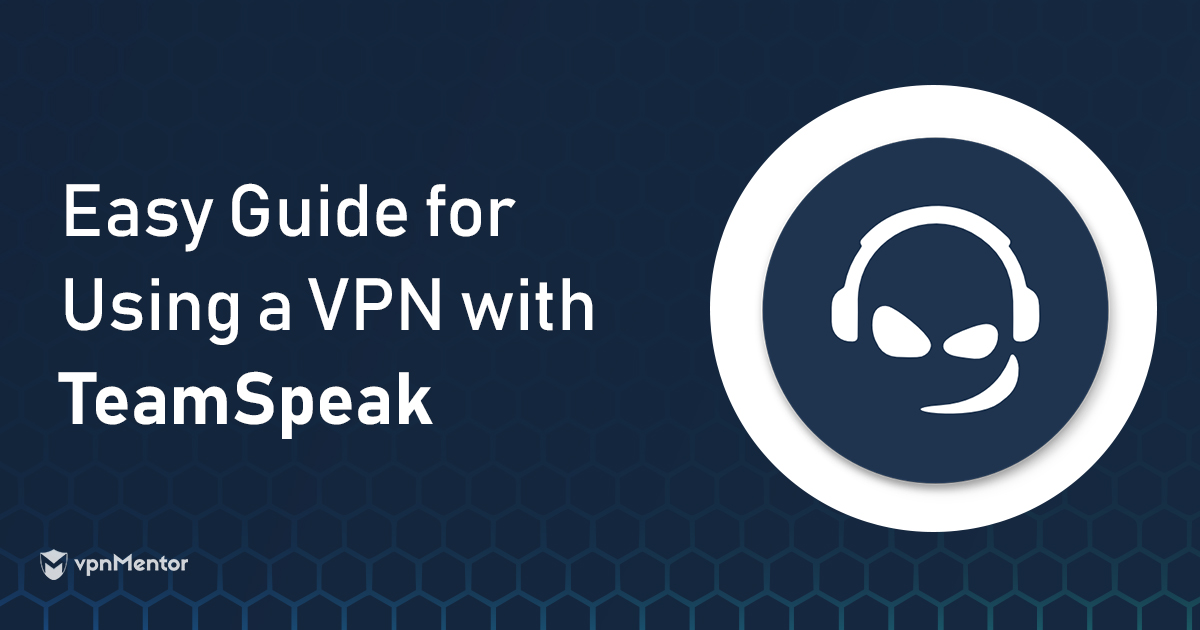 The 2 Best VPNs for TeamSpeak - 100% Working in 2023
Are you having trouble with TeamSpeak? Your troubles will soon be over with this quick and simple guide to the best VPNs for TeamSpeak.
Whether you're looking to bypass restrictions or increase your connection quality, a VPN can help.
High-quality VPNs allow you to  access the internet safely and without limits. You can use a VPN to unlock censored or geoblocked content.
A VPN can also bypass ISP throttling and network congestion to bring you the best TeamSpeak connection quality possible.
However, many VPNs don't work for TeamSpeak. So, it's important to choose the right one.
In this article, we will show you how the right VPN can unlock TeamSpeak from anywhere in the world. We'll also guide you through choosing the best VPN for your needs.
Before we delve into our recommendations, let's take a closer look at why you need a VPN for TeamSpeak.
Best VPNs for TeamSpeak – Quick List
ExpressVPN:The fastest premium VPN for TeamSpeak.
Start Your Free Hotspot Shield Trial NOW!
Why You Need a VPN for TeamSpeak
Secure your communications: VPNs secure your internet traffic with high-end security features, like 256-bit encryption. Even if a third party intercepts your data, it will be unreadable. It will appear to them as a series of random characters.
Bypass censorship, and firewalls: If your country or local network has banned TeamSpeak, a VPN can help.
VPNs mask your IP to make it look as though you are accessing the internet from a remote location. All you need to do is connect to a server in a country where TeamSpeak can be used, and your VPN will do the rest.
Protect yourself from online surveillance: In countries that monitor citizens' online activities, saying one wrong thing online can put you in prison.
This is a serious threat to freedom, and surveillance also extends to eavesdropping on conversations via TeamSpeak. It's dangerous to leave your connection unprotected.
VPNs both mask your IP and encrypt your data, protecting you from dangerous eavesdroppers.
Bypass a TeamSpeak ban:  Server owners use IP blocking to ban users from their TeamSpeak server. When you connect to a VPN, it hides your real IP address and assigns you a different one. This IP change will allow you to bypass the ban and access the TeamSpeak server again.
Increase your connection quality: When you connect to a VPN, your internet traffic is routed to its remote server. This allows your VPN to bypass ISP throttling and congestion on your local network and increase your internet speed.
If your TeamSpeak connection lags because of network interference, a VPN can help speed things up.
What to Look for in a VPN for TeamSpeak
Many VPNs don't work with TeamSpeak. It's important to look for one that supports UDP traffic and offers high-speed connections with unlimited bandwidth.
To access TeamSpeak in a region where it's blocked or censored, use a VPN with servers in an uncensored country. If you want to increase your connection quality, stick with servers nearby. The closer you are to the server, the faster your connection will be.
For optimal security, look for a provider that offers high-end security features. 256-bit encryption, a strict no-logs policy, and automatic kill switch. These are essential to protect your data.
You should also make sure that your VPN has apps for all your devices. If you have more than one device to protect, look for a plan that offers multiple simultaneous connections.
Now that you know what to look for in a VPN for TeamSpeak, here are our top recommendations.
Best VPNs for TeamSpeak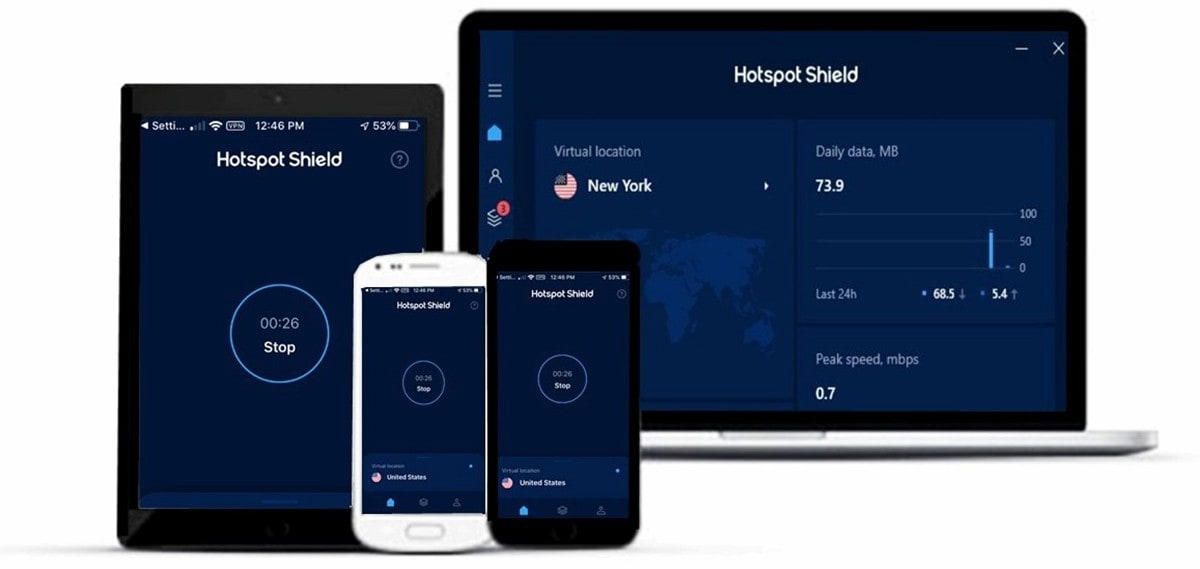 Hotspot Shield is the perfect choice for TeamSpeak. Its high speeds and unlimited bandwidth will ensure that your connection is fast and reliable.
Its high-end security features, such as 256-bit encryption as well as malware and phishing protection, will keep your data safe while you browse.
Hotspot Shield has intuitive apps for all your devices. You can try it risk-free with a generous 45-day money-back guarantee and a 7-day free trial. To learn more, read reviews from real Hotspot Shield users.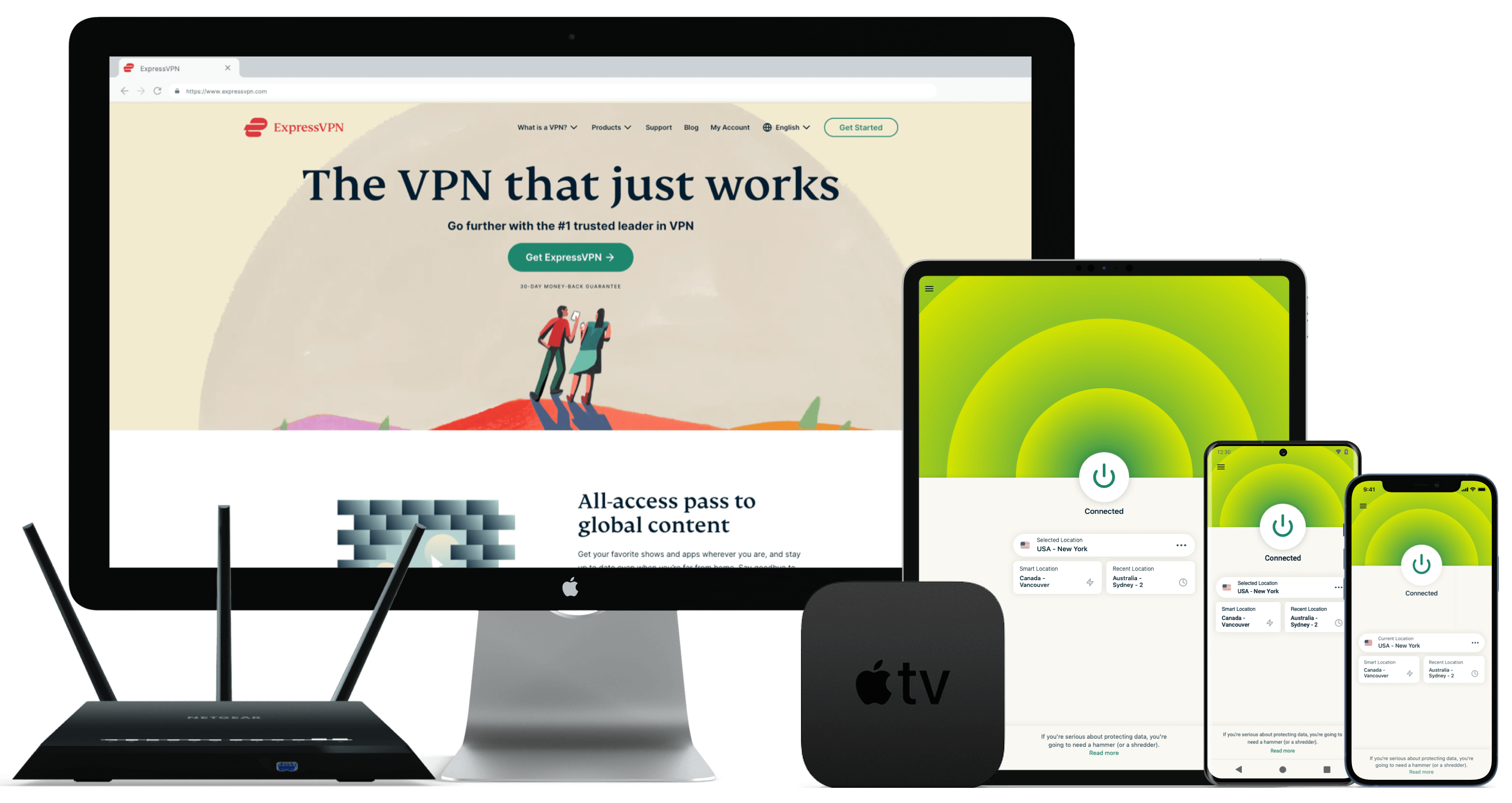 You'll love how easy it is to use ExpressVPN, the fastest premium VPN for TeamSpeak.
ExpressVPN operates 3,000+ servers across 94 countries, so you can enjoy secure and unrestricted internet access from anywhere.
With a single subscription, you can connect five devices to ExpressVPN simultaneously.
Its top-of-the-line security features will ensure you're always safe and anonymous while you communicate. It's no wonder ExpressVPN is so highly rated.
Its 30-day money-back guarantee allows you to try it risk-free, too!
Summary
A VPN is the safest way to access TeamSpeak from anywhere in the world.
Our recommended VPNs will bypass censorship and geoblocks to grant you unrestricted access. They will also safeguard your data with top-of-the-line security features and ensure your connection is as fast as possible.
Not sure which VPN is the best for you? We recommend Hotspot Shield, and you can try it free!
Start Your Free Hotspot Shield Trial NOW!
Further Reading
Save some money with our best VPN deals and coupons.
To learn more about VPNs and why you need one, read our comprehensive VPN guide.
Looking to protect the whole team? Find out which VPNs we recommend for businesses.
Privacy Alert!
Your data is exposed to the websites you visit!
The information above can be used to track you, target you for ads, and monitor what you do online.
VPNs can help you hide this information from websites so that you are protected at all times. We recommend ExpressVPN — the #1 VPN out of over 350 providers we've tested. It has military-grade encryption and privacy features that will ensure your digital security, plus — it's currently offering 49% off.