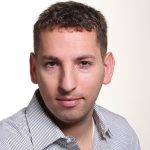 Ariel Hochstadt
Ex-Google, International tech speaker
ExpressVPN and TigerVPN are two highly rated VPNs that focus on delivering super fast connection speeds and a strong encryption. They are also very similar in terms of having apps for Windows, Mac, iOS, and Android.
These VPNs differ with regards to their core offerings. While ExpressVPN offers unrestricted bandwidth, TigerVPN holds on to about 30% of the allocated bandwidth, which it releases periodically according to users' needs. In addition, ExpressVPN has 1700+ servers in 94 countries and TigerVPN only offers 300+ servers in 43 countries.
When it comes to added security, ExpressVPN offers a kill switch from all its apps whereas TigerVPN does not.
Both VPN services offer their clients a money back trial period, ExpressVPN has a 30-day trial whereas TigerVPN gives their users 7-days to try it risk free.
When it comes to customer support, ExpressVPN provides world class 24/7 customer service, while TigerVPN provides a delayed but reliable support. Read on to see which VPN is better.