How to Stream the US College Football Playoff from Anywhere
Updated on 15th July 2019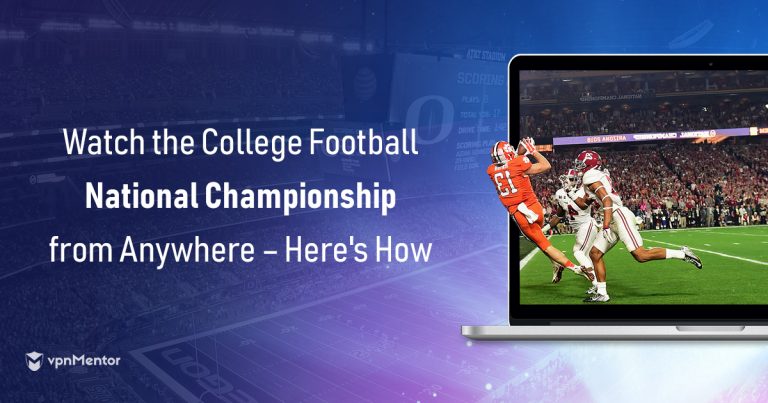 The NCAA American Football Playoff begins on December 29th. Four teams – Alabama, Clemson, Notre Dame, and Oklahoma – will compete for a place in the National Championship Game on January 7th.
The games are available to ESPN subscribers in the US. But if you're outside the US – even if you're a US resident traveling for the holidays – geoblocks on ESPN will prevent you from watching. Not even the most comprehensive TV subscription can eliminate those blocks.
A VPN is the best way to stream the games from any location. You'll be able to bypass geo-restrictions on the live broadcasts easily, while enjoying the numerous other benefits a VPN provides for your online security.
How to Watch the NCAA Football Playoff: Quick Guide
Just four easy steps will get you full access to the Cotton Bowl, Orange Bowl, and National Championship games. Choose one of the two guides below based on whether you have a US cable or satellite TV subscription.
Streaming with US Cable or Satellite TV Provider
If you have a US TV subscription but will be outside the country on December 29th and/or January 7th, you can watch the College Football Playoff on your TV provider's website.
Pick a VPN with high-speed US servers and sign up. We are super impressed with ExpressVPNfor live sports, and we'll give you two more great options below.
Download, install, and launch the VPN app. Choose a US server location.
Navigate to your cable or satellite TV provider's website and log in.
On December 29th and January 7th, select the main ESPN stream and watch the College Football Playoff live in HD!
Watch the NCAA Football Playoff NOW!
Streaming with Sling TV / Hulu / YouTube TV / FuboTV / etc.
All of these services offer subscriptions that include ESPN. A Sling TV Orange package is the cheapest way to watch NCAA Playoff games, so it's your best choice if you don't have an existing US streaming subscription.
Pick a VPN provider with fast US servers and sign up. We love ExpressVPNfor live sports, and we'll give you two more great options below.
Download, install, and open the VPN app. Choose a US server location.
If you have a US streaming service subscription, log in to your account. Otherwise, go to sling.com to sign up for Sling TV Orange.*
Log in to your chosen streaming platform on December 29th and January 7th, select the ESPN stream, and start watching the College Football Playoff!
* PRO TIP: If you don't have an American credit card or US PayPal account, go to MyGiftCardSupply.com and purchase a Sling TV gift card. Follow the instructions carefully to redeem the card. You can also buy gift cards for other US streaming providers like Hulu.
Watch the NCAA Football Playoff NOW!
College Football Playoff Schedule
All times are US Eastern Standard Time (EST), UTC –5:00.
Semifinal Game #1: The Goodyear Cotton Bowl Classic
Dec. 29, 4:00 p.m. US EST: #3 Notre Dame vs. #2 Clemson
Clemson, the 2017 National Champion, faces Notre Dame, an all-time college football power and one of the world's most famous Catholic universities.
Update: Clemson wins 30 – 3 and will play in National Championship Game.
Semifinal Game #2: The Capital One Orange Bowl
Dec. 29, 8:00 p.m. US EST: #1 Alabama vs. #4 Oklahoma
Last year's National Champion Alabama is heavily favored, but Oklahoma finished the season strong with seven straight wins.
Update: Alabama wins 45 – 34 and will play in National Championship Game.
National Championship Game
Jan. 7, 8:00 p.m. US EST: National Championship Game, #1 Alabama vs. #2 Clemson
Why You Need a VPN to Watch the NCAA Playoff
Geo-restrictions on streaming sites work by determining your location from your IP address. A virtual private network (VPN) connects your device to a private server with a new IP address that matches the server location – in this case, a city in the US.
With the right VPN, you'll be able to unblock not only sports networks like ESPN, but other hard-to-reach streaming services like HBO, US Netflix, UFC broadcasts, Hulu, and the BBC iPlayer.
However, many low-quality and free VPNs get blocked by the VPN screens used by major US streaming services. Make sure to choose one that has an established reputation for breaking through tough geoblocks like a defensive lineman going after the quarterback.
And since key plays in American football happen in a blink, make sure you choose a VPN with lightning-fast speeds. Only premium VPNs will give you the speed you need for smooth streaming of live sports.
Accessing US and UK websites from other countries always involves the risk of exposing your data to hackers or government spies. So you'll want a VPN with strong encryption and advanced security. A "'no logs" policy ensures that your session data will never be saved.
The Best VPNs for Watching the NCAA Playoff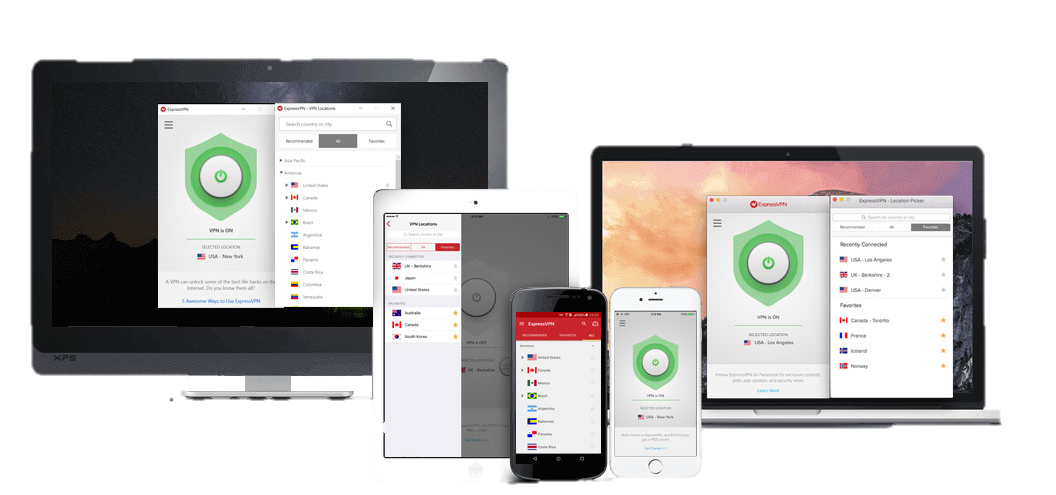 ExpressVPN is ideal for streaming online sports, thanks to lightning speeds and reliable servers. In fact, it consistently outruns the defense by winning our expert VPN speed tests. So you'll never be dragged down by lag at a critical moment of the game.
ExpressVPN keeps no activity logs, and 256-bit AES encryption will keep your personal data safe and secure. There's a friendly 24/7 live chat support team to keep things running smoothly. Native apps for all major platforms, including Linux, are intuitive and easy to set up.
Users are as impressed as we are by this highly rated VPN. If you're looking for the best possible performance while watching the NCAA playoff outside the US, you can't beat ExpressVPN.
Money-back guarantee: 30 days
Free trial: Available for mobile devices and as part of special promotions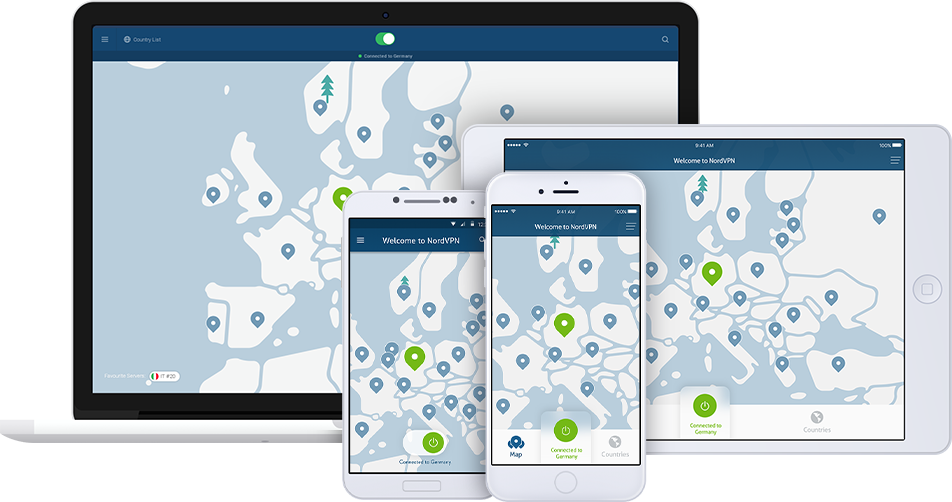 Panama-based NordVPN is perhaps the world's most respected VPN provider, with a reputation for ironclad security built around advanced features like Double VPN. A verified no-logs policy guarantees your anonymity.
Even with all that attention to privacy protection, NordVPN made room in its app for a SmartPlay feature that makes it a great choice for watching live sports. A massive global server array includes over 1,900 units in the US, many of them optimized for streaming.
The CyberSec suite automatically works to block ads, trackers, and malicious websites while you browse the internet, making this VPN a worldwide hit with users.
Money-back guarantee: 30 days
Free trial: 7 days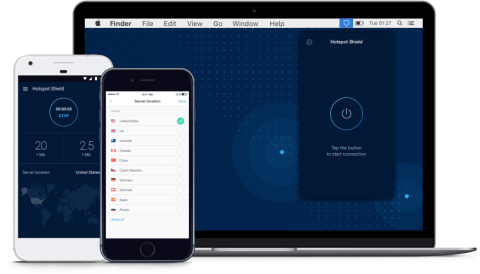 HotSpot Shield is best known for the popular free version of the service, but the Premium/Elite version is what you need to stream the NCAA football playoff.
As free users know, you need an Elite subscription to access most video content. But when you do subscribe, you get instant access to many US servers, with the uncapped speeds you need for streaming US football.
Premium users also get priority email support from the customer service team, so if you run into difficulties minutes before kickoff, help will be swift in coming.
Best of all, you can easily watch the entire NCAA football playoff with Hotspot Shield Elite without risking a penny, thanks to the longest refund period of any premium VPN.
Money-back guarantee: 45 days
Free trial: 7-day trial available for Premium/Elite
 Watch with Hotspot Shield Elite NOW!
Summary
Last year's NCAA Football Championship was the second highest-rated US cable TV broadcast in history, but fans around the world missed out because of ESPN's geoblocks. A VPN is the best way to access every live sports broadcast, everywhere you go.
If you're wondering why sports networks limit their broadcasts to certain regions instead of making them available worldwide, our experts have prepared a complete beginner's guide to geoblocks.
You can even use your VPN to watch the College Football Playoff at no cost, thanks to the money-back guarantees providers offer. But the best VPNs are worth keeping because they put great sports coverage at your fingertips all year long.
Fom UEFA League to UFC to cycling, you can see it all with a top VPN. Head over to our insiders' deals page to see how much you can save on your chosen VPN today!